You might recall we are doing a full week of Black Friday shopping on WomenOnTheFence.com. You also may recall we have done exciting giveaways in the past with Aeroplan as well. You, my lovely readers, know that I have been a loyal member of the Aeroplan program, accumulating Aeroplan Miles as I have spent dollars (which I have redeemed for airfare, hotel, car rental, merchandise, and more), for almost 20 years! Well, Aeroplan turned 30 this year and we honored that anniversary by giving away 30,000 MILES to a lucky random WomenOnTheFence reader. It was cool!

Well, in keeping with the 30th anniversary spirit, this week, Aeroplan launched something really fun again. Yes, it's time for a 30th anniversary SPREE!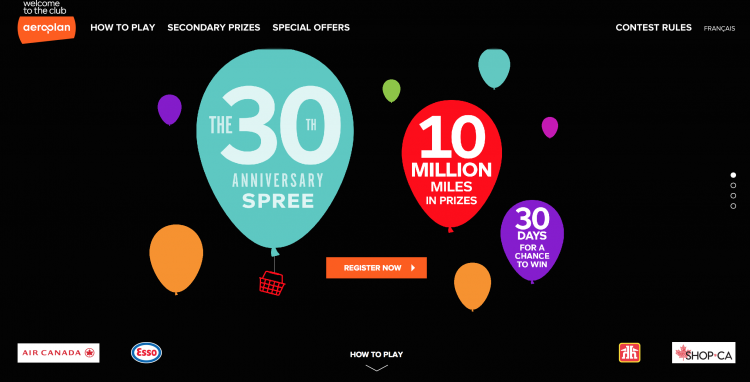 3 million miles, 30 days to win!
Contest Dates: November 24 – December 23, 2014
The prize?
Five grand prizes of 500,000 miles, "Mini Draws" over 30 days with 500,000 miles, gift cards, and more to be won!
Learn how to register for the contest at www.aeroplan.com/30years and then here's what you need to do for a chance to win:
Show your Aeroplan card when you make a purchase at Aeroplan partners – one entry every time you use your Aeroplan card.
Every purchase you make using your Aeroplan-affiliated credit card also means an entry into the draw.
Follow the activity calendar via www.aeroplan.com/30years to find out how to qualify for the Mini Raffles as well.
Yup, it's as simple as that.
Gee, what would you do with hundreds of thousands of Aeroplan Miles? I'd go to Italy (dreaming over here….).
But because I want to increase everyone's chances of winning something, I'm also giving away something special just for WomenOnTheFence.com readers.
Listen up…
I'm giving away 3,000 Aeroplan Miles to 3 lucky readers!!
To enter the contest, simply do the following:
And answer this question in a comment below:
If you could travel anywhere in the world using Aeroplan Miles, where would you go?
We'll need the your name and Aeroplan number (which you can easily get at aeroplan.com) and contact info in order to ensure you receive the miles.
It's that simple!! Join Aeroplan today, start accumulating, start redeeming, and enjoy all the benefits this incredible program has to offer!
So don't forget to answer the question in the comment section below for your chance to win 3,000 Aeroplan Miles! Make sure to include your email address (which stays confidential) so that we may reach out to you if you are our lucky random winner. Please share this post with anyone who loves to travel, or spoil themselves.
And finally, don't forget to head over to www.aeroplan.com/30years to take part in Aeroplan's 30th Anniversary SPREE!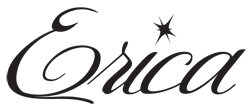 * Disclosure: I'm proud to be a paid Aeroplan Brand Ambassador. All opinions are my own.
* Contest is open to Canadian residents only over the age of 18. Random winner will be drawn December 7, 2014, 12pm ET.