REAL INSPIRATION FOR THE MODERN WOMAN
"Erica has spent years inspiring and empowering women to get off the fence, get unstuck and thrive daily." – Arianna Huffington, Founder The Huffington Post
"Erica embodies one of the greatest things about women: multi-tasking. Women should draw inspiration from her: Be bold!" – Sarah Ferguson, Duchess of York
"Erica is an always inspiring and empowering presence in this world." – Christy Turlington Burns
"Erica Diamond is impacting women everywhere and making a huge difference in people's lives." – Soledad O'Brien, anchor CNN
"Erica Diamond has been pushing fence-sitters off their comfortable yet confusing – perches." Lance Ulanoff, Ex Editor-In-Chief Mashable
"Erica has spent years elevating her voice, key issues and all who read her blog!" – Cory Booker, American Politician
"Beautiful blog, beautiful woman." – Mariel Hemingway
"I love your voice. I love your blogs." – Brooke Burke
HOW IT ALL BEGAN… 
/on the fence/ – Adj. undecided about something. not able to make a decision. stuck. immobile. wavering. wishy-washy. torn. uncommitted. waffling. hemming and hawing, hesitant.
Hi to all my Women out there! I am Erica Diamond. I am 45. I am a Wife. I am a Mother of 2 boys. I am a Certified Life Coach and Certified Yoga & Meditation Teacher. I am a Parenting & Lifestyle TV Correspondent. I am a Speaker, Author and Podcast Host. I am an online course creator and an Editor-In-Chief and Blogger for all Women and Moms. I am an Award-Winning Entrepreneur and Businesswoman. I am a Spokesperson. I am a Mentor. I am a Hockey Mom. I am a serial Volunteer. I was a Woman on the Fence.
This blog was created for all women who have ever been on the fence… In Life. In Business. In Love. In anything. Period.
We are bright. We are dynamic. We are educated. We are perfectionists. We are tired. We love our husbands. We hate our husbands. We love our kids. Our kids annoy us. We want to work. We can't juggle it all. We expect two dozen roses on our anniversary. We give. We get. We're happy. We're discouraged. We're intuitive. We're funny.
We're women. Black. White. Asian. Hispanic. Native. Through it all, we stick together.
Therefore my ladies, the goal of this Blog is to teach, inspire and unite all women. To let you all vent your frustrations about living life on the fence. It's time to make a move. It's time to GET OFF THE FENCE! It's time to make up or break up. It's time to quit your job. It's time to enroll in medical school. It's time to come out of the closet. It's time to speak your truth. It's time to start LIVING YOUR LIFE!
This blog is for you, if you care about being inspired, empowered, successful, and a thriving woman.
I want to hear from you… OFTEN! You will be my guide. I will abide by the laws of supply and demand. I will give you what you ask for. I will let you set the tone.
"Congratulations!
Today is your day.
You're off to Great Places!
You're off and away!
You have brains in your head.
You have feet in your shoes.
You can steer yourself
any direction you choose.
You're on your own. And you know what you know.
And YOU are the guy who'll decide where to go.
So…
be your name Buxbaum or Bixby or Bray
or Mordecai Ali Van Allen O'Shea,
You're off to Great Places!
Today is your day!
Your mountain is waiting.
So…get on your way!"
Oh The Places You'll Go! ~DR. SEUSS
Here I go… I'm getting off the fence.


And then there I went, off the fence…
Welcome to our NEW SITE for Empowered Living. We're so thrilled you're here.
FORBES Magazine Top 100 Websites For Women
FORBES Magazine 25 Most Influential Women In Business on Twitter
THE TOP 20 WOMEN IN CANADA
Profit Hot 50 Company Award: One of Canada's 50 Emerging Growth Companies
Digital Personality of the Year nominee
Spokesperson for National Entrepreneurship Day
Winner Canadian Weblog Awards
Chief Inspiration Officer Entrepreneur Barbie
Notable Award Winner – Best Blog in Quebec
Top 30 Under 30 Entrepreneur Award Winner
Top 40 Under 40 Entrepreneur Award Nominee
ABOUT ERICA DIAMOND
Empowering Busy Women To Prioritize Their Self-Care By Teaching Them How To Master their Mindset, Time, Energy & Well-Being

Teaching busy women how to prioritize their self-care, Erica Diamond is a leading Women's Expert in Lifestyle, Wellness and Empowerment. A Certified Life Coach and Certified Yoga & Meditation Teacher, Erica is the the Founder of the Award-Winning Women's Lifestyle Platform EricaDiamond.com® (previously Women On The Fence®), Lifestyle and Parenting Correspondent Global TV, Keynote Speaker, Host of The Erica Diamond Podcast, Course Creator and Teacher of Busy To Bliss, Award-Winning Entrepreneur, Author, and Spokesperson,
Erica Diamond has been named to the coveted list of The Top 20 Women in Canada as well as FORBES Magazine's Top 100 Sites for Women. Erica Diamond was the Spokesperson for National Entrepreneurship Day and is a Huffington Post contributor.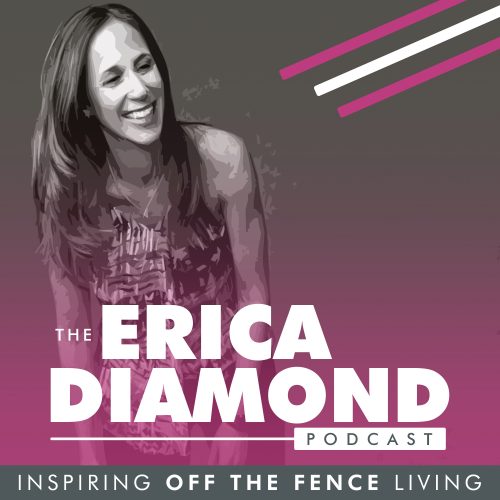 With over 20 years sales experience, and 15 years marketing experience, Erica Diamond is a born entrepreneur and coach. Using a small savings from her first job as a Marketing Manager at a large corporation, Erica built her Promotional Products Company, Unique Corporate Gifts from scratch in 1999 at 24 years old.
After enjoying seven years of great success with Unique Corporate Gifts, Erica sold it in 2006 to Canada's Largest Bag Retail Chain to raise her young boys. Her first business journey awarded her a Young Entrepreneur Award, Top 30 under 30 Entrepreneur Award, Top 40 under 40 Entrepreneur Award nomination, among numerous others, and finally, The Profit Hot 50 Award – One of Canada's 50 Emerging Growth Companies. She was the only female CEO on this list. Erica was also featured on the cover of the Business section of multiple newspapers, radio, magazines and television.
Fast forward to September 2009, the birth of  her second venture, WomenOnTheFence.com®. With one son in grade school, and the other son in preschool, Erica started to get the entrepreneurial itch again, thinking "It's time to create something again, but what will it be?" She knew she was too entrepreneurial to work for anyone else. Sitting on the fence with what she wanted to do, she imagined that if she was on the fence – an intelligent mom and savvy business woman – there were probably others who were sitting on the fence too, in many aspects of their lives as well: how to raise their kids, how to keep the passion alive in a marriage, how to manage a career and parenthood, how to know when to quit your job and try something new, how to juggle friendships, how to stay in good health, how to find "me-time," etc.
Erica envisioned a hub where bright, dynamic, modern, women and moms could be inspired, empowered, educated, entertained and learn something new in their life. She started writing, and it took off immediately. Using all her coaching and entrepreneurial talent and passion, women globally connected with the concept of being "stuck and on the fence," unsure of where to go.
Today, women come from around the world for a daily dose of success advice, hope, inspiration and laughter about all the multi-faceted issues women face today. If you're a woman, you'll love the captivating articles and interviews written by Erica and her incredible team of Guest Bloggers and Celebrities alike. Ranging from light to thought-provoking, Erica's goal is to leave you feeling inspired, educated, enlightened and entertained. Simply click the ARTICLES dropdown menu and start reading something today!
Erica Diamond has appeared on The Today Show, Entertainment Tonight, CBS, Sirius XM Radio, Forbes Magazine, Oprah Winfrey Network, Entrepreneur Magazine, Oprah Magazine, The Insider, More Magazine, The Financial Post, Women's World Magazine, and many more.


Erica Diamond is the author of the women's entrepreneurship book, 99 Things Women Wish They Knew Before…Starting Their Own Business. Her book has been endorsed by names such as Sarah Ferguson, The Duchess of York, Suzy Welch bestselling author and business journalist, and more. The book is part of the first-ever women's self-help series, The 99 Series.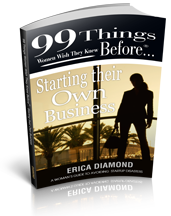 Erica Diamond, known for her candid interviews with countless trailblazers such as Richard Branson, Martha Stewart, Christy Turlington, Soledad O'Brien, to Arianna Huffington, Erica is a frequently called-upon Media Personality and Expert on television, radio, magazine and newspaper. Erica speaks all over North America and mentors other entrepreneurs. Erica was the headlined speaker at the National Women's Show and is a Keynote Speaker and panelist at many conferences and events across North America.
Erica Diamond is a Brand Ambassador and Spokesperson for many Brands, and was named FORBES Magazine's Top 100 Websites For Women, FORBES Magazine's 25 Most Influential Women In Business on Twitter, Top 20 Women In Canada, Digital Personality of the Year nominee, Spokesperson for National Entrepreneurship Day, Notable Award for Best Blog in Quebec 2014,  2012 Canadian Weblog Awards, Top 10 Most Inspiring People on Twitter, Ninjamatics Canadian Weblog Award, Huffington Post's Top Women to Follow on Twitter, The Top 25 Best Twitter Feeds for Women, Top 50 Women Entrepreneur Experts To Follow On Twitter, 50 Best Blogs by Women, Top 100 Entrepreneurs to Follow on Twitter, 21 Amazing Women Entrepreneurs, 25 Sites for Women Entrepreneurs, 25 Most Influential Women Tweeting About Entrepreneurship, named The Best Websites For Women Entrepreneurs by More Magazine, and was nominated for the RBC Canadian Women Entrepreneur Award and Role Model & Mentor for Women & Girls.
Erica Diamond was named the Chief Inspiration Officer of Entrepreneur Barbie to inspire entrepreneurship in young girls. Mattel also created Erica Diamond Barbie to her likeness to honor her role as CIO.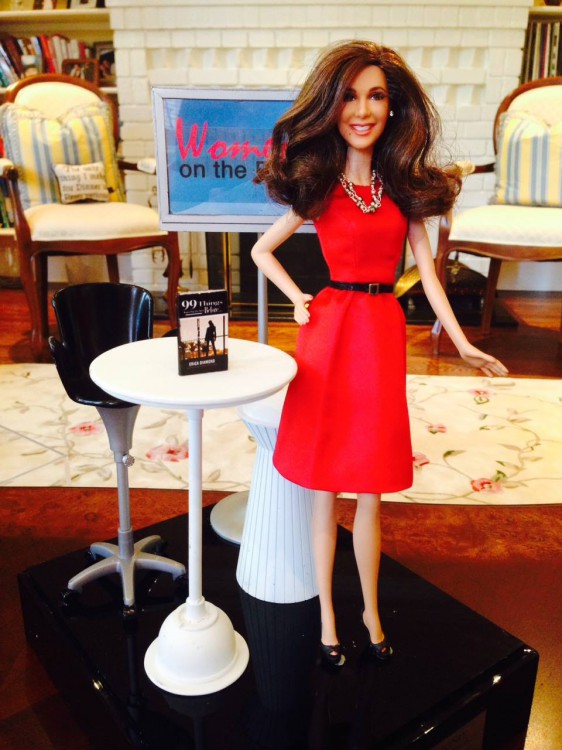 Erica Diamond is a serial volunteer, whose ongoing work with various charities and her son's school never tires her. Erica loves everything lifestyle, health, women, mom, and entrepreneurship related. Erica lives her life daily with tremendous passion and authenticity that is contagious, and she is also a die hard music lover.
Erica Diamond has coached thousands of women around the world, and has helped women around the globe get off the fence, live an empowered life, and find their true calling and achieve success in life, career and motherhood with her hybrid approach as both coach and consultant. Erica Diamond is not only deemed a leading Women's Life Coach, she is every woman's best friend.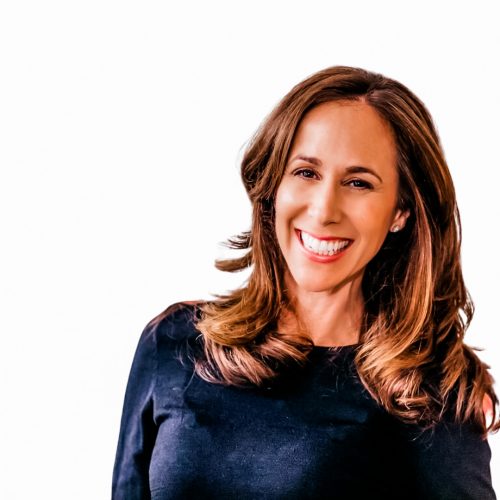 In November 2015, Erica founded her third venture, HADRY, a fashion accessory invention for women.
Erica Diamond, 45, holds a BA in Psychology from McGill University and completed the Canadian Securities Course. Erica is a wife and mother of two teen boys.
—
To contribute an article to EricaDiamond.com, read more.