AS SEEN IN…
Do you have an important conference or event and are looking for a dynamic Motivational Keynote Speaker or Panelist to educate, inspire, empower, and energize your crowd? Are you a corporation looking for a motivational speaker? Want to incorporate health and wellness into your organization with a POWER LUNCH HOUR? Looking to create workshops for your team?
Erica Diamond is a professional speaker represented by National Speakers Bureau in Canada and the United States. Erica has an infectious optimism and highly empathetic emotional bandwidth that connects her to audiences in the lifestyle, entrepreneur, self-improvement, and wellness space. She is a natural story teller with a dulcet speaking voice that captivates listeners with her innovative and interactive talks. Her past speaking engagements are listed below.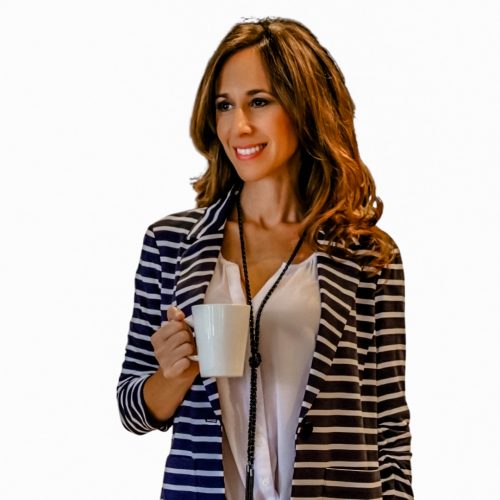 BOOK ERICA DIAMOND MOTIVATIONAL SPEAKER, CERTIFIED LIFE COACH, YOGA INSTRUCTOR, TV CORRESPONDENT, PDCAST HOST, COURSE CREATOR, AUTHOR AND ENTREPRENEUR AT YOUR NEXT EVENT.
To inquire about bookings, please contact Erica Diamond's Speaker's Bureau NSB (National Speakers Bureau) at 

[email protected]
FORBES Magazine Top 100 Websites For Women
FORBES Magazine 25 Most Influential Women In Business on Twitter
THE TOP 20 WOMEN IN CANADA
Profit Hot 50 Company Award: One of Canada's 50 Emerging Growth Companies
Digital Personality of the Year nominee
Spokesperson for National Entrepreneurship Day
Winner Canadian Weblog Awards
Chief Inspiration Officer Entrepreneur Barbie
Notable Award Winner – Best Blog in Quebec
Top 30 Under 30 Entrepreneur Award Winner
Top 40 Under 40 Entrepreneur Award Nominee
MASTERING WELLNESS THROUGH SELF-CARE
All talks/keynotes are always customized for the audience, so nothing feels generic. Whether it's an all-female or a mixed audience, whether association, corporation, non-profit, conference, the message is always relevant and resonating for the audience.
Erica delivers her talks to corporations, conferences, associations, business bureaus, non-profits, educational institutions, and networks everywhere.
Erica Diamond speaks on the following topics:
60-Minute Corporate Virtual Wellness Experience with Erica Diamond: THE CORPORATE 'HOUR OF POWER' (For Groups from Home)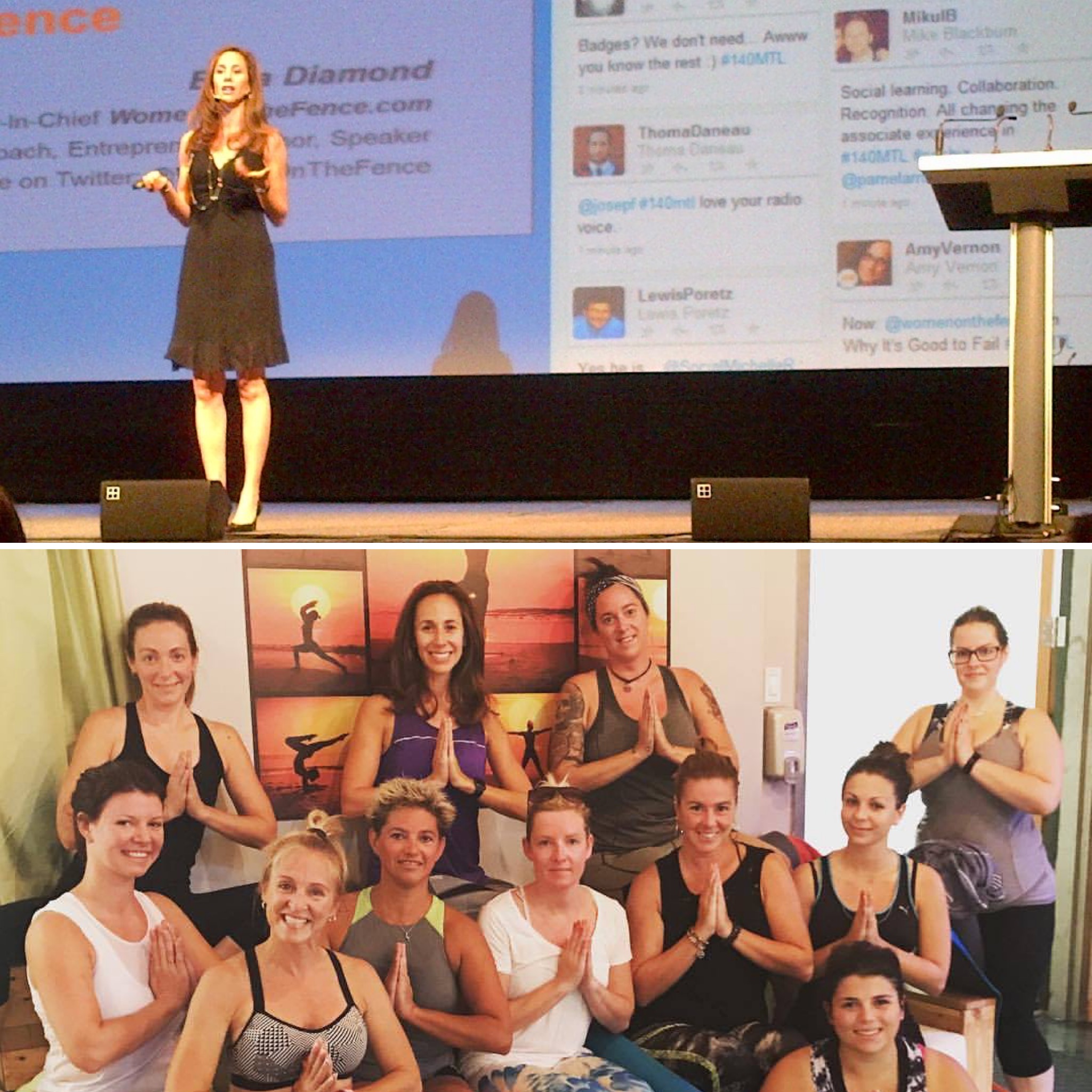 This is a highly-personalized holistic Virtual Wellness Experience for Companies, Associations, Conferences, Non-Profit Organizations and more. 
Give your team the gift of a virtual corporate wellness experience that will improve the quality of their daily lives and their productivity. Sixty minutes to boost wellness and creativity, calm the body and mind, and learn practical self-care tips and strategies to enhance their personal lives and corporate performance.
After a 45-minute zen yoga flow led by Erica, your team will learn how to integrate mindfulness, yoga, and tangible self-care strategies into their daily lives that will take them forward to increase corporate productivity, morale, and an open-mindedness to embrace change.
Many employees are feeling stuck in 'survival mode.' Trying to stay healthy, care for their families, keep up with work, and somehow still find time for themselves. Erica truly believes this moment is calling us all forward to be the best versions of ourselves.
It is one of Erica's life missions to help as many people as she can unlock the true power of self-care and success… the kind that comes from creating routines, tools, and habits that allow you to access wellbeing and stability in any moment.
In this corporate wellness experience, your team members will learn:
The 4 pillars of health and wellness as it pertains to self-care:
* Movement
* Nutrition
* Sleep
* Stress Management
Erica gives your team actionable takeaways on how to pay attention to and take care of all four pillars (foods to eat for mood & energy, meditation apps, stress management tips, sleep hacks, and more).
This is truly THE HOUR OF POWER… and CALM.
If you feel that this would be supportive for your team, please click the button to claim your corporate experience session with Erica today.
(

SIGNATURE TALK

) THE DIAMOND EDGE: Mastering Happiness & Success Through Self-Care 
Erica Diamond, certified life coach, certified yoga instructor and serial entrepreneur, is on a mission to change the conversation about self-care worldwide. Erica has appeared on The Today Show, Oprah Winfrey Network, Forbes Magazine and beyond sharing her message of empowerment and success through self-care since 2009, and she's bringing the message to global audiences — live and in person.

In her signature 60-minute talk THE DIAMOND EDGE: Mastering Happiness & Success Through Self-Care, Erica teaches her 8-pillar method for creating a thriving life and self-care plan that sticks. Attendees will leave the session with the ability to immediately course-correct their lives by applying the practical, customizable strategies taught by global wellness expert, Erica Diamond.
Erica Diamond sold her first company at the age of 31 before going on to build the multi-platform women's lifestyle brand Women On the Fence. She has lived life to the fullest and learned first-hand that success and self don't have to come at the expense of one another.
This is not about bubble baths and facials — this talk is for women and men who are working hard chasing greatness, but still want to be able enjoy the ride! Erica gives them simple yet sophisticated life-changing tools to increase their energy, support their relationships, manage their careers, increase creativity, and reduce stress throughout their lives.
THE DIAMOND EDGE is for everyone. It's also for the 1 in 5 high performers who are silently on the edge of burnout — without even knowing it. It's for the 55% of people who report spending a lot of their day feeling worried. It's for every person who has been told to "put themselves at the top of their to-do list," but were never taught HOW.
THE 5-STEPS TO GET OFF THE FENCE, GET UNSTUCK AND THRIVE
When it comes to getting unstuck, living creatively, thriving both personally and professionally, strategic decision making, and critical thinking, Erica delivers the roadmap on how to live an empowered and purposeful life.
Walk away motivated, empowered, and with the proper strategies and tools to succeed. Erica shares her concrete takeaway tips and secrets to succeeding in your field. "And the time came when the risk to remain tight in a bud was more painful than the risk it took to blossom."
THE MIND-BODY WELLNESS MANIFESTO – FINDING YOUR BALANCE AND RECLAIMING YOUR TIME AND ENERGY IN A HECTIC WORLD
How to integrate mindfulness, breathwork, yoga, and tangible self-care strategies into your daily life. An interactive presentation that incorporates audience participation.
WHY IT'S 'GREAT' TO FAIL
Risk has been stigmatized as a dangerous word, but growth and opportunity don't come without risk. We hear the expression, "Evolve or Die." True visionaries see failure as an opportunity for growth and change. Failure is almost always a prerequisite to invention, innovation and success. So much so, that venture capitalists would rather invest in an entrepreneur who has already started-up and failed, over someone who hasn't risked. Erica has achieved monumental career highs and successes over her 20-year career. She has also failed… one could say at epic proportion. Erica shares what she learned from failure, and how those mistakes led to major breakthroughs, growth and opportunities that she never anticipated. Failure isn't final. Therefore, change and risk are not to be feared. Resilience and adaptability are 21st century skills, be inspired and empowered by hearing Erica share her story and strategies. 
THANK YOU, NEXT! 
Why constant change—recalibrating, refocus + a flexible growth mindset is necessary to propel yourself forward in all facets of your lifestyle and career. Erica promotes a series of actionable steps that gets you out of your comfort zone and inspires passion and reinvention.  "It's time to paint on a new canvas with colors you never thought possible—who's ready?"
ERICA DIAMOND'S 30/30 CORPORATE WORK-LIFE WELLNESS POWER LUNCH WORKSHOP: FIND YOUR BALANCE.
30 Minute Talk on Work/Life Balance Strategies concluded with a 30 minutes gentle flow class. Click here for more details.
You'll learn to:
* Unlock your full potential so you can manifest a full 180 degree thriving life and career
* Learn how to design a life that YOU WANT and then access the resources to build it for yourself
* Connect brain-body wellness tips and techniques to de-stress, feel calmer and happier in your everyday life (mindfulness, meditation, stress hacks, etc..)
* Learn how to send loving attention to the self and new practices to restore and re-energize.
* Transform your mindset from a fixed to growth mindset
* Learn how to incorporate a daily self-care regime that you'll stick to
* Balance career and personal life with greater ease and less resistance
* Feel more creative, empowered and inspired
* Apply tools and strategies from The Diamond Edge to your everyday life
Just a few of Erica Diamond's Speaking Engagements:
Opening Keynote Professional Organizers in Canada (POC)
Closing Keynote Mompreneurs Conference and Awards
Master of Ceremonies for Women In Business Luncheon.
Keynote of WXN (Women's Executive Network) Speaker Series
Jeff Pulver's 140 Conference / State of Now 
She's Connected Conference: Digital Women and Brands
Panelist I Am: A Conference For Her
Closing Keynote Mom Thrive
YPO (Also led 80 professionals in a yoga class)
Health and Wellness Retreat Keynote Speaker Koena Pharma
Lori.Biz (Leaders of Real Influence)
YPO (Also led 80 professionals in a yoga class)
Master of Ceremony/Host of Women's ELLEvate Entrepreneurs Virtual Day (Youth Employment Services)
Paladin Labs Lunch Workshop
Digital Workshop: The Motherload. Navigating The New Normal During COVID-19
Women's Federation CJA 
Self-Love and Self-Care Symposium
Maddy K Women's Retreat
Women In Leadership
Off The Fence & Wise: A Women's Wellness Conference
International Women's Day: Women Around the World on Stories of Success and Empowerment
National Women's Show
The Canadian Bar Association
Tory Johnson's Spark & Hustle
Mom Summit 2.0
Newfoundland & Labrador Association of Women Entrepreneurs
Women's Entrepreneurial Exchange of Saskatchewan
Women's Entrepreneurial Exchange
Business and Professional Cocktail

CJPAC Moderator
Mt. Sinai Hospital
Le MOOD Festival
MoMondays
Media Women Montreal
AND MORE
Erica Diamond will do a book signing after speaking. Erica Diamond is the author of the start-up business book for women, 99 Things Women Wish They Knew Before… Starting Their Own Business. Her book has been endorsed by incredible names such as Sarah Ferguson The Duchess of York, Suzy Welch and more.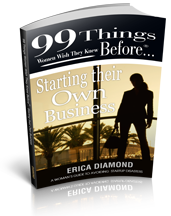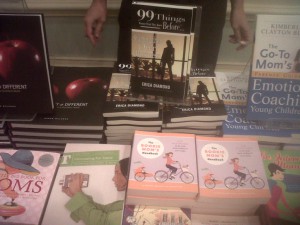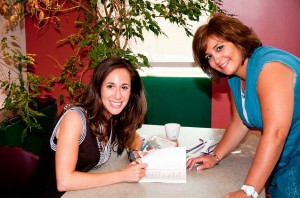 TESTIMONIALS:
"Erica, I wanted to send a very heartfelt thank you for the amazing work you did emcee'ing last night's event.  You steered the ship expertly and helped keep the tempo, excitement and dynamism of the night on high. The participants appreciated your encouragement (and breathing exercises
?), and I received multiple messages from staffers behind the scenes commenting on how well you navigated a complicated virtual event.
We are so excited to have shared the results of the hard work of our team and the ELLEvate cohort with the world and you were a huge part of delivering a seamless production!
Thank you from the bottom of our hearts for your help in making last night's event a success. We look forward to staying in touch and getting the opportunity to work with you again." – Kathy Slotsve, Director of Communications and Stakeholder Engagement. ELLEvate Pre-Accelerator for Women Entrepreneurs
—
"Erica came to speak for our professional organization: The Women's Entrepreneurial Exchange delivering her "Top 10 Secrets To Business Success" – and it was an outstanding success indeed. The feedback was exceptionally positive. Even with the time constriction, Erica was able to deliver so much quality content, leaving the women in the audience writing down all the numerous tips and strategies that they could immediately implement into their businesses. And the proof is that they have!! We just received yet another call from someone who has moved to action because of Erica.
Erica Diamond is inspiring, uniquely generous with her information and in her quest to help women and budding entrepreneurs of all levels. The best thing about Erica is she does it with so much heart. The audience really feels the passion for what she does and the message she shares, along with the genuine interest in their success. It was truly a pleasure, and we look forward to the opportunity to have her return.
Thank you, Erica on behalf of all of us at The Women's Entrepreneurial Exchange… we wish you much continued success." ~ The Women's Entrepreneurial Exchange 
—
"We had the pleasure of working with Erica Diamond whom we booked to speak about women's work/life balance at our 2010 show. Erica is an excellent speaker who presents herself as sophisticated and polished on stage.She was very pleasant and engaging and connected with our core audience of women. It was fantastic to add Erica to our Centre Stage line-up and we highly recommend her as inspiring, entertaining and appealing speaker at any event that wants to reach out to women.We congratulate Erica for all her accomplishments and incredible achievements and were delighted to have such a hard-working woman at our event." ~Lisa Spodek, Marketing Director, The National Women's Show
—
"Erica facilitated the 2ndAnnual Montreal Women in Business Luncheon, an event hosted by the Women in Leadership Foundation and sponsored by TD, as Master of Ceremonies. The theme of the event was: "Small business: passwords to success". She did an outstanding job tying three very different talks, which were delivered by accomplished speakers, into a well-rounded presentation. Erica, being an extremely accomplished and award-winning entrepreneur and speaker herself, exhibited the knowledge, experience and energy to moderate this panel of diverse personalities in her own sophisticated, yet personable way. She added her own experiences and lessons learned on her way to success, thus perfectly rounding off the panel and leading into an engaging Q&A session. Her contribution was a major factor leading to the success of this luncheon.
Erica has an amazing ability to capture, motivate and inspire the audience with a combination of her freely sharing information and her genuinely dynamic and polished demeanor. She does not stop and rest on her many accomplishments, but always works hard to achieve her next goal. We wish her continued success in her future endeavors and hope she will have many more chances to inspire women everywhere!~ Katrin Dinkel, Women in Leadership Foundation
—
"Having Erica Diamond as a Speaker for our Women In Business Luncheon was an easy choice to make as she is a delightful woman with an inspiring story to tell. Her personable approach gave everyone in the audience the ability relate to her, and yet at the same time, still received the powerful and concrete tips and tools to take away and implement into their lives immediately. Erica's energy, storytelling abilities, and dynamic presence makes her not only an outstanding and motivational speaker, but an overall remarkable woman!" – Amrita Pannu, Women in Leadership Foundation
—
"Erica came to speak for our organization, The Womens Entrepreneurial Exchange (WE2), sharing her experience and knowledge on the topic of sales and marketing. Erica is a vivacious woman with contagious energy and amazing success! She is a woman with drive and passion – who makes things happen, and shares her message of "you can too!" Her warm spirit makes her very accessible and down to earth, welcoming any questions. Thank you Erica , for inspiring us, and sharing so many "real-world" tips and techniques for not giving up and persisting through the sales process. The ladies learned many things we could immediately take away and put into practice, to improve their sales figures.
We wish you continued success on your wonderful mission to inspire other women to take the reins, and to follow their passion." ~Sarena Miller, The Women's Entrepreneurial Exchange 
—
On Monday, April 23, The Mount Sinai Hospital Foundation held it's 2nd annual Sinai's Six in the City – Fashion filled Fundraising event. The event was a resounding success in part because it was given an added boost at our opening breakfast by Keynote Speaker, Erica Diamond. Erica inspired and encouraged the audience to find and unlock their passion and live with purpose. Knowing how well we get caught up in the selfless cycle of motherhood, career, marriage and life – Erica summarized the importance of not getting lost within that and gave the 100 women attendees, powerful takeaway tips to implement into their lives. Her capacity to hold the audience with a powerful message of self-worth and self-cultivation resonated in a most meaningful way. Erica is an exceptional motivational speaker. Her warmth and genuine drive to help others find their vision is palpable the moment she steps on stage. ~Kara Maritzer– Mount Sinai Hospital Foundation
—
"I heard you speak in Newfoundland on Work/Life Balance. After the event, I came home and downloaded your book from Amazon to my Kindle. I love it! Thanks Erica for such an inspiring conference. I will be open to anything." ~Sandra Shiner
—
"Erica helped me establish a clear vision of what I wanted – from myself, from my work and for my future. What struck me most about working with Erica is that even though we never met in person (we worked via Skype), speaking to her was like speaking to a true friend with my best interest in mind. She was quick to grasp what I had trouble envisioning and her insight really helped put me on the right path to success.." ~Mona Andrei
—
"The second speaker of the day who blew me away with an on-point quotable was Erica Diamond of Women On The Fence. Erica spoke about the danger of comparing ourselves to other women–that when we are convinced that they have it all together and do it all, we aren't looking at the whole picture. The way she summed it up blew me away:
"We compare our very worst to somebody else's very best."
Wow. That is so true, isn't it? Haven't you ever looked at a mom's public game face on her very best day, and found yourself comparing it to your worst private moments? How unfair to ourselves–and inaccurate, too. I wonder how that mom would feel comparing HER worst moments to YOUR best?
Nobody has it all together. Nobody does it all. Nobody is such a hero that they change the world in a fell swoop overnight.
It's all of us, putting one foot in front of the other day after day, who are able to live our own best lives andchange the world.
Thanks for the reminder, Erica!" ~Meagan Francis, TheHappiestMom.com, Mom 2.0 Summit.
—
RESOURCES: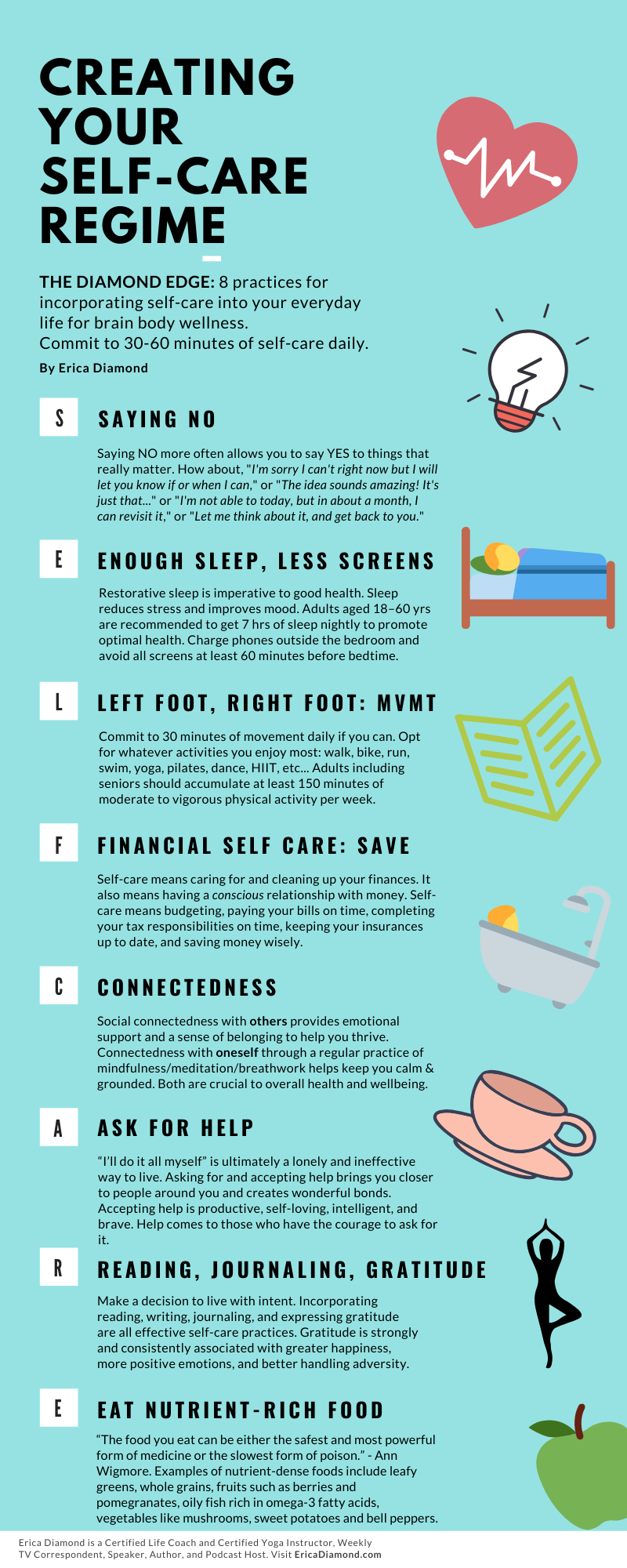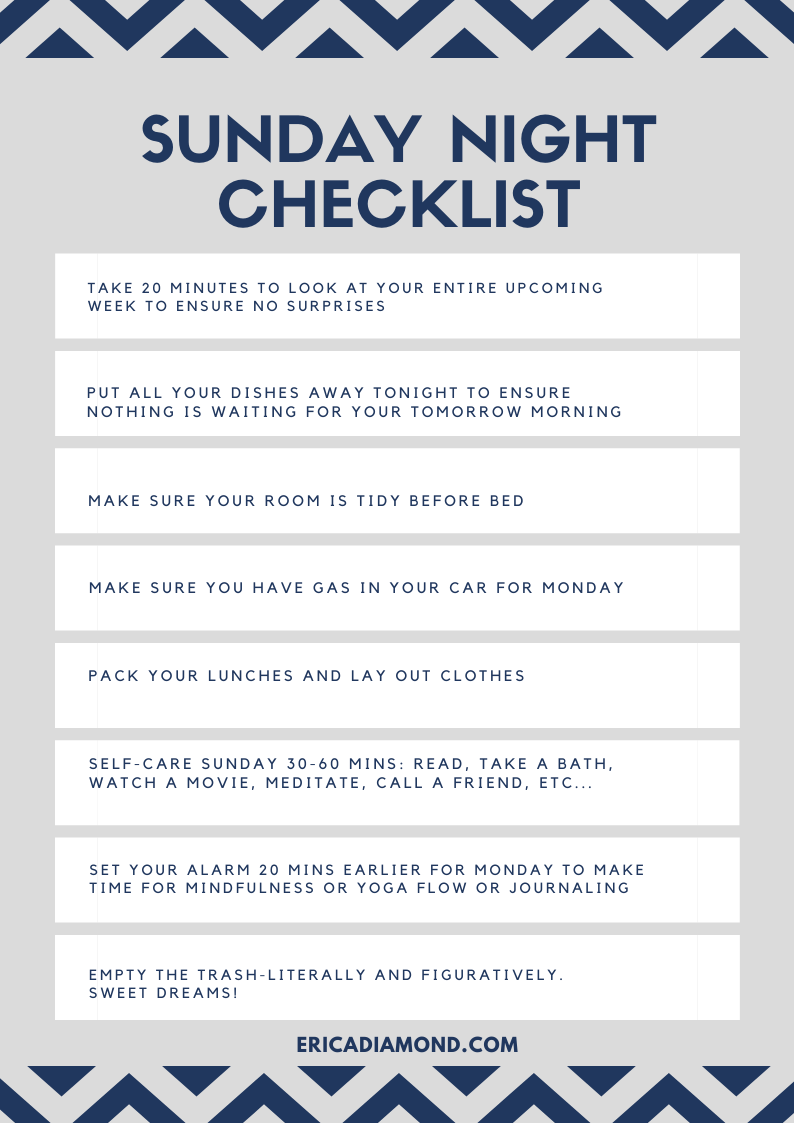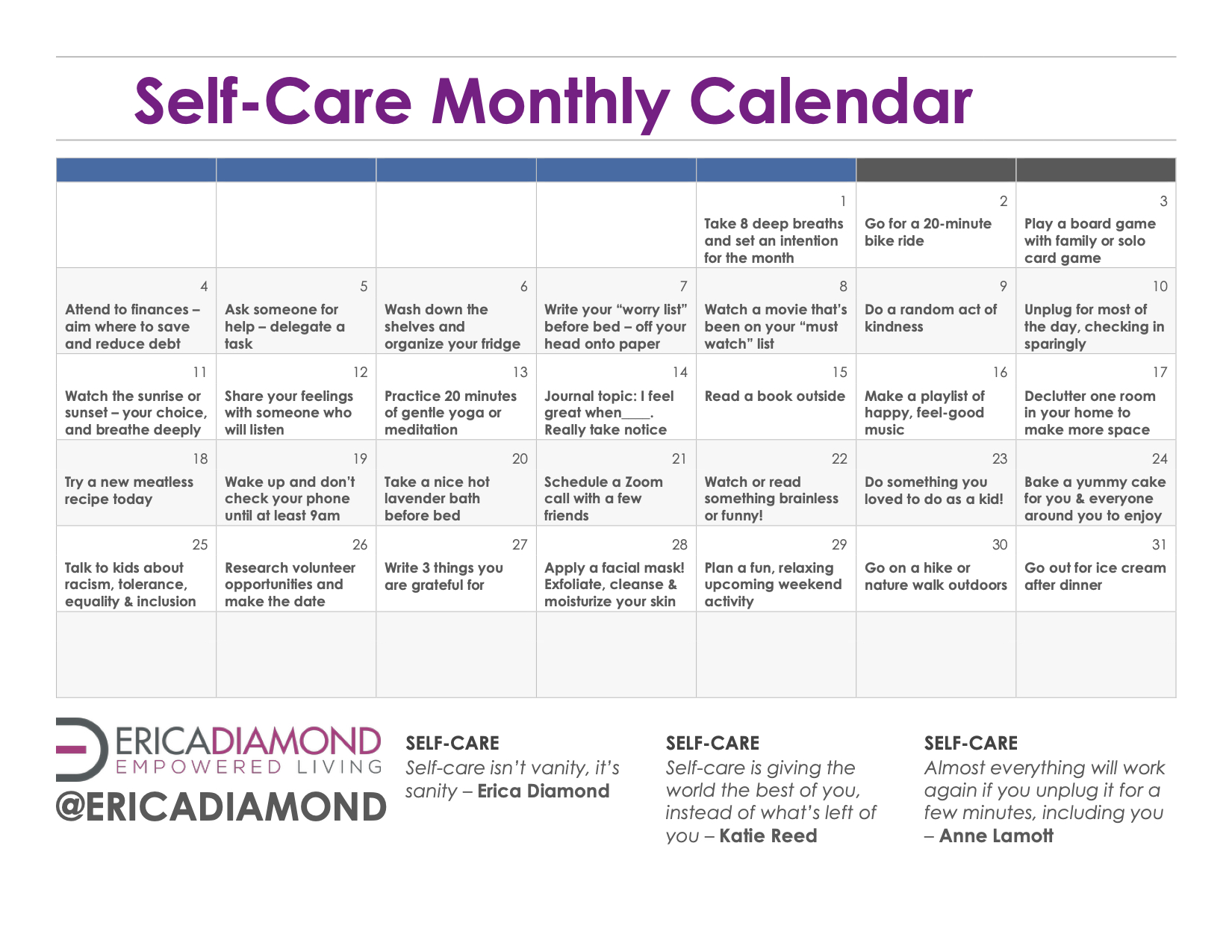 Erica Diamond is available for your next corporate, association or public event gathering.