If you recall, I have been a LOYAL member of the Aeroplan program, accumulating Aeroplan Miles as I have spent dollars, for almost 20 YEARS! Yes, I have traveled to New York, Florida, New Orleans, rented cars, stayed in hotels, and MUCH MORE, all because of Aeroplan that has let me earn miles for dollars spent. So it was thrilling to announce earlier this year that I was a Brand Ambassador for Aeroplan! 😉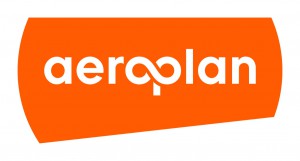 I'd love to remind you how the Aeroplan program works. It's simple: sign up for an Aeroplan number, accumulate miles, and redeem them for practically anything you'd want! Beside redeeming miles for Flights around the world, Car rentals and Hotel stays, Aeroplan also has 12 categories where you can also redeem: Activities & Entertainment, Fashion & Accessories, Eco-Friendly, Electronics, Gift Cards & Ideas, Health & Wellness, Home & Garden, Luggage & Totes, Media & More, Sports & Outdoors, Travel & Getaways and Money Can't Buy. Please click here to see where you can start accumulating miles!! We're talking accumulating miles at Esso, Birks, FTD, Sobeys, Home Hardware, Avis, Costco, and MANY MORE! We're also talking about redeeming miles for things like Weber BBQ's, Burberry Bags, Disney World passes and more! You can also earn Aeroplan Miles today simply by paying with a CIBC or American Express credit credit.
For the COMPLETE LIST of where you can start ACCUMULATING miles, take time to browse this amazing list!
For the COMPLETE LIST of where you can start REDEEMING your miles, AHEM, THE FUN PART, take time to browse this amazing list!
In addition to accumulating Aeroplan Miles as indicated above, Aeroplan Members can also EARN miles by shopping online through the Aeroplan eStore. The Aeroplan eStore features over 100 online retailers. Shopping online through the Aeroplan eStore can earn members 1 Aeroplan Mile for every $1 spent (depending on retailer offer).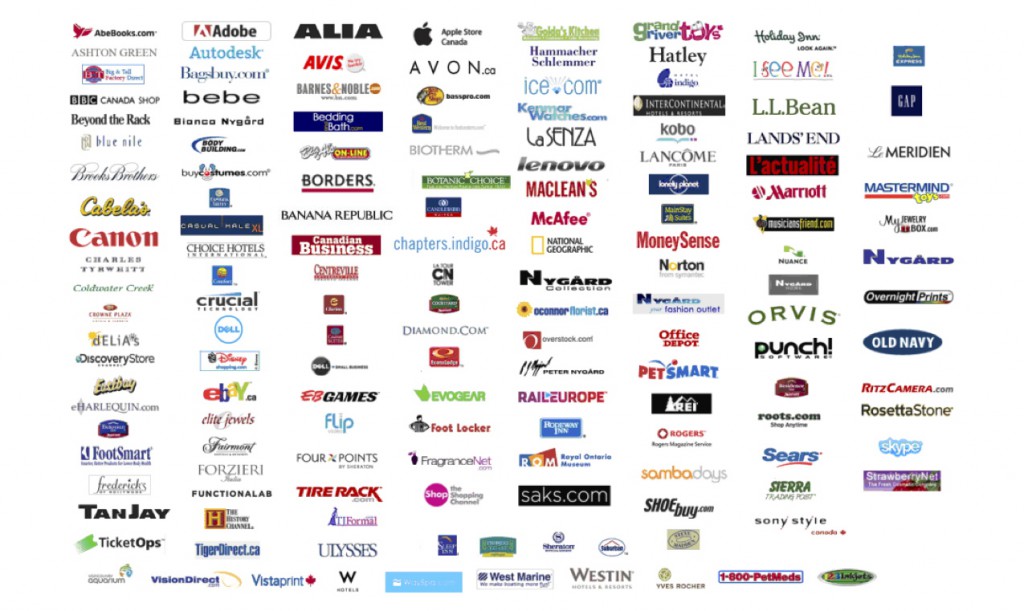 Today, Aeroplan made some exciting announcements for its members, so listen up!
As of  January 1, 2014 some new changes to the Loyalty Program:
The launch of Distinction, a new tiered recognition program that rewards top accumulating members, based on total

Aeroplan

Miles earned across all coalition partners, with preferential mileage levels for redemption, bonus mile offers and exclusive privileges.
New Market Fare Flight Rewards to replace

ClassicPlus

Flight Rewards, offering significantly improved value, with all members having access to mileage levels reduced by up to 20%, and Distinction members enjoying reductions of up to 50%.
The cancellation of the seven-year mileage redemption policy, with

Aeroplan

Miles no longer expiring for members active in the program each year (this is the most exciting news!). Miles will not expire as long as members stay active in the program by having at least one accumulation or redemption activity every 12 months. To find out more, please visit: 

www.aeroplan.com/7year

 or 

www.aeroplan.com/FAQ

As of January 1, 2014, mileage levels for one-way flight rewards will decrease and require only 50% of the miles needed for a round-trip flight. For example, North American one way long haul fares in economy will be reduced from 17,000 miles to 12,500 miles and European one way fares will go from 40,000 miles to 30,000

miles starting

January 1st. SO COOL!!
Some more on Aeroplan's recognition program – Distinction
Distinction is a unique member recognition program independent from Air Canada's Altitude program. Distinction levels are achieved based on miles earned across all coalition partners including airline, travel, retail and financial card partners.
Distinction includes three status levels based on a member's total eligible1 mileage accumulation:
·         

dSilver

– 25,000  miles accumulated during the calendar year;
·         

dBlack

– 50,000 miles accumulated during the calendar year;
·         

dDiamond

– 100,000 miles accumulated during the calendar year.
For more information on Distinction and its privileges, please visit: www.aeroplan.com/distinction.
"With these changes, Canada's leading loyalty program becomes even more appealing and the partnership of Air Canada and Aeroplan stronger," said Craig Landry, Vice President of Marketing at Air Canada.
This is great news for Aeroplan members.
A reminder to:
So Join 
Aeroplan
 today, start accumulating, start redeeming, and enjoy all the benefits this incredible program has to offer!
To read more about the new changes, click here: www.aeroplan.com/changes.