Erica Diamond Named Canada's 'Chief Inspiration Officer' For Entrepreneur Barbie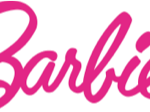 I am beyond proud, excited and honored to make this announcement today. It is truly humbling and if I am to be honest, probably one of the most momentous milestones of my career.
As Canada's only Chief Inspiration Officer for Entrepreneur Barbie for all of Canada, I join the company of some remarkable trailblazing women representing Entrepreneur Barbie in the US – read this http://mashable.com/2014/06/18/entrepreneur-barbie-inspiration-tips/. I was honored to have been selected as the sole CIO for Canada. As an entrepreneur since the age of 24 (now starting my fourth entrepreneurial venture), having written a book on entrepreneurship, and having made it my life's mission to inspire others to take the dive into passion, this feels like my calling.
Copy and paste this URL into your WordPress site to embed
Copy and paste this code into your site to embed