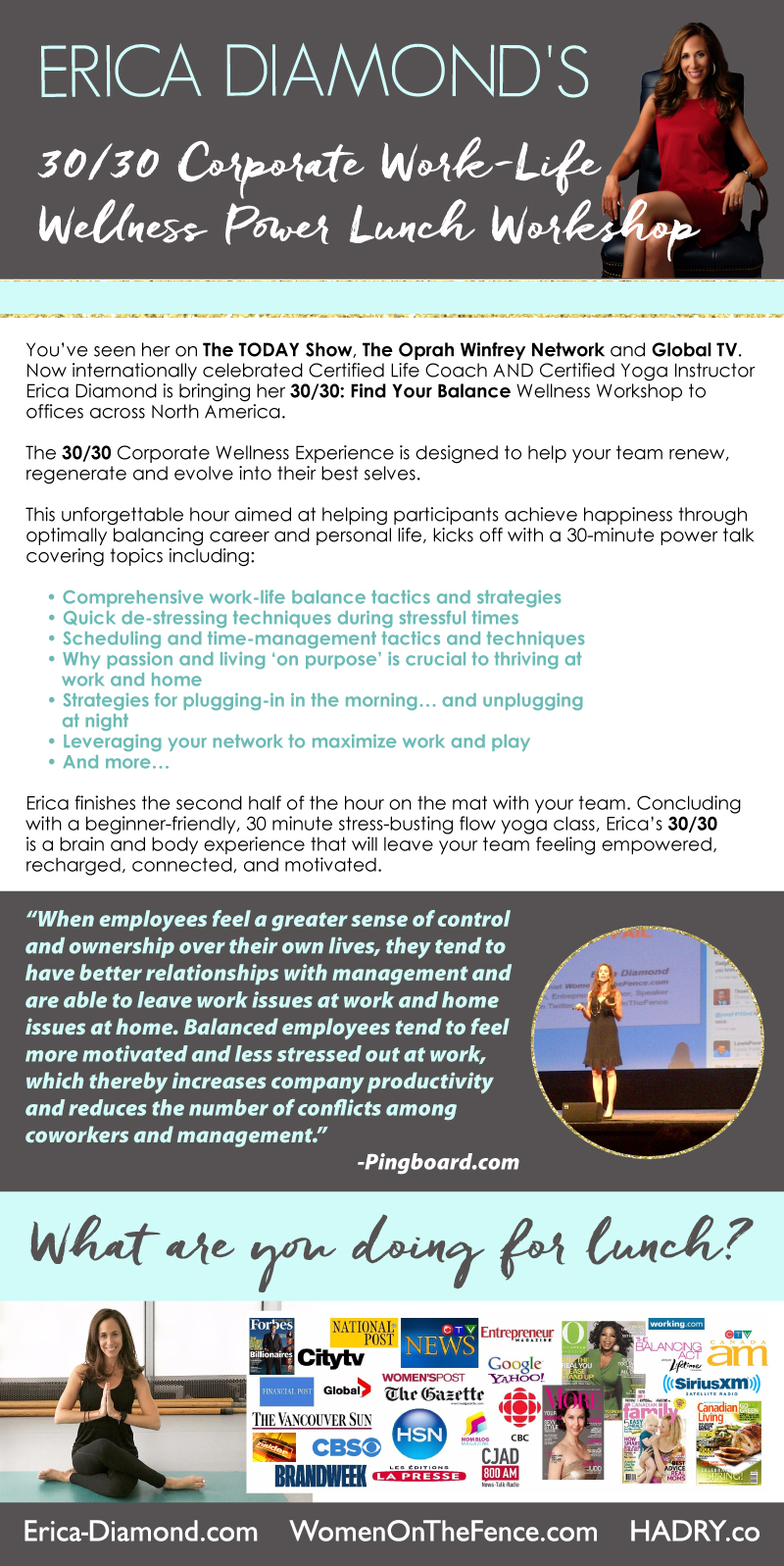 Email: [email protected] for more information.
Combining her talent as a Certified Life and Business Coach AND Certified Yoga Instructor, Erica teaches Corporate and Private Yoga individually or in groups.
Erica's 45 or 60 minute flow class practiced to cool beats music will leave your team of employees feeling invigorated and energized. Combining her love of teaching yoga AND certified life coaching, Erica's class is a total mind body and soul connection where you will feel the health benefits all day.
A calm mind and body make for a productive office environment.
Erica also teaches yoga privately in homes and warm yoga in-studio.
To sign up for Erica's weekly yoga classes at DBS Fitness in Montreal, visit: DBSFitness.com/epic (Limited spots available. Class is free and so is your whole first week of classes at DBS if you're a NEW client).
Email Erica to inquire.