VIRTUAL COACHING EXPERIENCE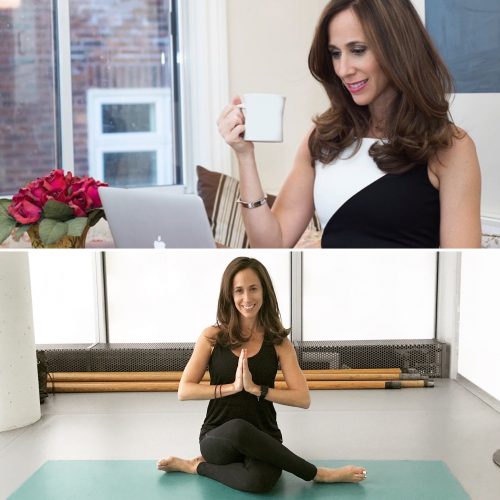 A note from Erica…
IS THIS YOU?
Are you currently stuck, blocked or on the fence in your life?
Are you walking around feeling unmotivated or overwhelmed?
Are you looking for strategies to reclaim your time and energy?
Are you looking to prioritize your self-care? Want to implement a self-care regime into your life for balance and abundance?
Are you looking to map out the next 3, 6, 12 months of your year and want to get moving in the direction of your goals?
Do you often try and make plans and goals for yourself but those plans always seem to fizzle out and fall by the wayside?
Want to learn how to effectively and purposefully balance life and career?
Want to become an online entrepreneur and learn how to earn income from HOME?
Looking for killer sales and marketing strategies to grow your online business?
Want to learn how to nail social media?
Well then, you've come to the right place, my friend!
The good news is, there are some options for you below.
Just a few topics that we can explore include:
Building a more nourishing life
Navigating change
Restoring your time and energy
Self-care strategies
Effective time-management skills and strategies
Pivoting your business and mindset around change
Building a realistic self-care routine in a busy household
Creating an action plan to get moving towards your goals and dreams
Marketing your existing small business
Getting unstuck in your career
Many of you are feeling stuck in 'survival mode'. Trying to stay healthy, care for your family, keep up with work, and somehow still find time for you.
This past year has been confusing, overwhelming and chaotic. So much has changed so quickly. It feels like we entered a new reality overnight.
I see you out there taking on more than you perhaps have ever taken on before — holding up your household, your family, your community, and your workplace…all while trying to stay healthy yourself.
I truly believe this moment is calling us all forward to be the best versions of ourselves.
As a Certified Life Coach, Certified Yoga & Meditation Teacher, and Course Creator, it is one of my life's missions to help as many women and men as I can unlock the true power of self-care… not the kind that comes from bubble baths and wine (although we love those!), but the kind that comes from creating routines, tools, mindset, and habits that allow you to access feelings of well-being and stability in any moment.
If you feel that this would be supportive for you, please click the links below to claim your session today.
With love,
Erica
ONCE BOOKING YOUR COACHING SESSION WITH ERICA BELOW, CHOOSE A TIME THAT FITS YOUR SCHEDULE! CLICK HERE: