If you are a regular reader, you know that Microsoft Office is definitely one of my favorite things! Perhaps you have been using Microsoft Office like me for many years, or perhaps you're just getting started. If you have never heard of Office, maybe you've heard of Word, Excel, PowerPoint, Outlook and OneNote. Yup, as a businesswoman and mom, these are some powerful and useful programs I simply cannot live without. I'm thrilled to be the Spokesperson for Microsoft Office 2010.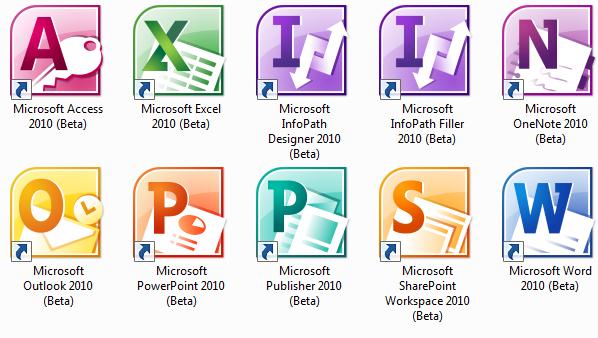 In July, I will also be giving away a few free copies, so look out for that!
But for today, if you are also a busy woman and mom on the go, here are some features and functions you should know about.

SkyDrive (Office Web Apps): Office Web Apps is a cloud technology that allows you to access and edit Office documents from virtually anywhere. Even if a colleague/friend doesn't have Office they can still view/edit the documents through the Web App.  For example, I am on the board of my son's school, and there was a document that a few board members needed to view, edit and update 2 weeks ago. It was as simple as getting aWindows Live ID FREE, and that was it! We all had access to view and edit the same document, in real time, from our home, office, cell phone, wherever. Another bonus is when you upload documents and files to SkyDrive, it's off your computer, not taking up storage space. It's in the cloud, baby! To get started with Web Apps, click here.
To SEE how Web Apps helps me in my every day life, watch this!
My other favorite these days: One Note!

OneNote: OneNote isn't just for taking notes. Once you dive in and experience all the great features, you'll find endless uses for the program like storing recipes or planning a special event.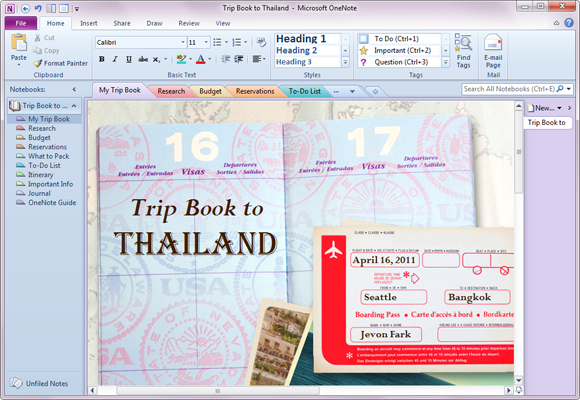 The best part that I love about OneNote, is that it's the greatest travel and research planner before you go on a trip, and during your travel. Remember how much time you wasted on your last trip, shuffling through all of the printouts and note scribbles to find your sightseeing tips from friends and coworkers, or any of your flight, hotel, and tour confirmations? Didn't you wish there was a better way to keep everything in one place?
Here are just some of the ways in which OneNote can be a lifesaver when you're on the road:
Lost your passport? Have a medical emergency? If you scanned copies of your passport, medication labels, or immunization records into OneNote, they're available to you even if the originals are lost or stolen.
Hotel mix-up when you arrive? No more vacancy when you decide to stay another day? Book a new deal by using your screen clippings from websites of all of your preferred hotels and restaurants that you previously researched.
My passport was stolen! Scan and insert copies of passport and immunization records.
Don't want to pack your laptop? Save your notebooks to the cloud with a free Windows Live SkyDrive account, and access your notebooks with either the OneNote Mobile apps on 

Windows Phone 7

 and 

iPhone

, or with the free 

OneNote Web App

 for browsers on other devices or on computers in Internet cafés.
 Traveling with a group? Give your friends and family members access to your travel notebook on SkyDrive so they can look up and even add their own information whenever they want or need to.
Go paperless! Why drag out pieces of paper from your stash of printouts and risk losing them to a spilled cup of coffee when you can do an instant search in your digital OneNote notebook? Travel light with OneNote and leave the paper chase at home.
Finally, there is a travel planner template, that you can customize yourself! Download it here.
These are just a few of the new features that I'm dabbling in lately. There are so many more. I encourage you to read the Office Blog for more useful ways to use Microsoft Office: http://blogs.office.com
To stay up to date on the latest in Microsoft Office, become a Fan and join the conversation on Facebook. http://www.Facebook.com/Office
And follow Microsoft Office on Twitter: Twitter.com/Office
I'd love to know– what are YOUR favorite features in Microsoft Office? Please share how YOU use the different Microsoft Office programs for your work and home life. Perhaps we can all learn a few tips!
xoxEDxox
Disclosure: I'm proud to be a paid Microsoft Office Spokesperson. All opinions are my own.