Girls, I would like to preface this post by saying that I am not for or against plastic surgery – I am for a woman's right to choose what works for her. We have never discussed cosmetic surgery so I thought it was time – and we chose a renowned New York City doctor to do so. I am opting to age gracefully without any help from the Dr. 90120's out there, but for those who have ever considered getting a little "help," a post for you today…  Erica
By Guest Blogger Dr. Scott E. Newman MD, FACS
Working as a plastic surgeon in New York City, I've seen thousands of patients for a lot of the same complaints. Women often want thinner thighs, slimmer tummies, or fuller, perkier breasts. Exercise, a good diet, lots of water, cosmetics, and other beauty products will take you far in enhancing your appearance, but sometimes your own genetics may demand otherwise.
For those who find—no matter how much they exercise or how well they eat—that certain body parts don't respond as well as they'd like, or for those who have completed their families and want to get that pre-baby body back despite numerous efforts, there is still hope. Advances in medical science give patients many options to spruce up their appearances with the help of a talented plastic surgeon.
Fresher, Younger Skin
Your skin will last you a lifetime, but its condition as you age depends on how you care for it over the course of your life. Without even considering cosmetic procedures that can be done, you should absolutely be applying a daily moisturizer with at minimum SPF15 every day. We all love that sun-kissed tan, but when it comes to the health and radiance of our skin, the sun is one of the biggest contributors to the aging process. Stay hydrated for even more beautiful skin on a day-to-day basis.
For those people looking for a little more 'bump' in the freshness of skin, technology has answered the call in many different ways.  'Energy-based' skin care consists of a bounty of devices using lasers, ultrasound and radio-frequency that regenerate and rejuvenate skin in ways never before possible.  Treatments vary based on individual concerns and these devices really work.  There are lasers and other devices that help with pigmentation issues, acne scars and sun damage.  Others that will improve fine lines and wrinkles and large pores.  Other devices will tighten the skin.  As a plastic surgeon I am seeing fewer patients than ever opting for surgical treatments like neck and facelifts, because these less invasive options give results that clearly help put the aging process on hold.
Slimmer Thighs and Tummy
Aerobic exercise that gets your heart pumping, paired with strength training, can greatly help to slim down and tighten key areas of your physique, like your stomach and thighs. For many people, committing to a healthy diet and a strong exercise regimen allows them to achieve their fitness and body image goals. Sometimes though, due to genetics or other factors, different parts of the body may not respond as readily to a healthy diet and/or regular exercise.
In these cases, patients may consider liposuction or a virtually noninvasive procedure like Thermi Radiofrequency (Thermi-RF™), or ThermiTight™, as a means to reaching their desired figure. ThermiRF safely and effectively tightens the skin by delivering radiofrequency skin treatments to targeted areas, contracting and tightening the skin from the inside out. Treatments can help to slim down and smooth out almost any part of the body—especially the thighs, back, neck, or face.
Breast Implants or Breast Lift
There's a joke in the plastic surgery world that goes—"When life gives you lemons, your plastic surgeon can give you melons." As we've all likely experienced at some point in our lives, body image is directly tied to one's inner confidence and happiness. Now, no surgery is a total fix to any woman's confidence or self esteem, but sometimes a woman may wish to enhance her chest size, adjust symmetry issues, or add lift when gravity finally starts taking over. Many women look into procedures simply seeking to polish up their appearances after they're done having babies and done breastfeeding.
Breast augmentation offers an immediately visible change in appearance that gives volume and shape to the upper body. Breast implants can also make the stomach area look smaller, often creating that hourglass figure so many women desire. Meanwhile, a breast lift helps to restore perkiness and proper positioning for breasts that may have fallen due to gravity over time. Both of these procedures can be performed together or separately, according to a patient's targeted end result.
Here are a few additional tips to help you spruce up your appearance ANYTIME:
1. Make a commitment to yourself. Regardless of whether or not you opt for a procedure like liposuction, remember that it's up to you to live a healthy lifestyle to keep your appearance as fit and toned as possible. If you do have liposuction, it is especially important to practice healthy habits after the surgery so that your results look great for a long time to come.
2. Take good care of your skin. As much as you may love that golden glow, remember that you won't love the early onset of wrinkles if you don't take the time to moisturize your skin and protect it from too much exposure to the sun's powerful rays. Choose a good skincare product, like one designed by a plastic surgeon, to ensure you keep your youthful looks as long as possible.

3. You can have all the beauty in the world, but if your outlook on life is negative, that will reflect through your appearance and in your day to day world. Take the time to smile, genuinely, and truly enjoy the people around you. Plastic surgery can help to boost your confidence in areas you feel are lacking, but it's up to your own mental and emotional attitude to ensure that sparkle in your personality really shines.
Only you can know in your heart whether any procedure at all is right for you. It's perfectly okay to spend some time on the fence thinking about it, researching the risks/rewards and weighing your options.
Wishing you health, happiness and a peaceful glow from the inside.
And if you have questions, feel free to get in touch.
—
About Dr. Scott Newman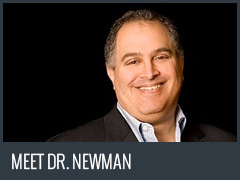 Dr. Scott E. Newman MD, FACS is a leading board certified plastic surgeon with four offices in the New York City area. He specializes in improvements for the breast and body as well as skin and facial procedures, and has performed more than 4,000 cosmetic & reconstructive breast and body procedures to date. He also has extensive experience using less invasive lasers and machine-based treatments for skin and facial rejuvenation. Dr. Newman attended New York Medical College and served as Chief Resident at the Mount Sinai Medical Center in New York City. Dr. Newman is Chief of Plastic Surgery at St. John's Riverside Hospital, has been on the academic faculty of the Albert Einstein College of Medicine for 20 years, and recently received an Editor's Choice Award from Westchester Magazine as the Best Doctor for Anti-Aging Skin Care in the region.
In addition to his comprehensive education and specialized training, Dr. Newman is certified by the American Board of Plastic Surgery and belongs to several professional organizations, including the American Society for Aesthetic Plastic Surgery and the American Society of Plastic Surgeons. Dr. Newman's expertise is often sought out for publications, articles and media pieces on cosmetic and reconstructive surgery. He has received awards for his innovative techniques from the American Society for Aesthetic Plastic Surgery and speaks at national meetings regarding emerging technologies.
For additional information, please see www.psurgery.com.
Links:
Thermi-RF link: http://www.psurgery.com/skin-procedures-new-york-city/skin-tightening/
Skincare product line link: http://www.psurgery.com/laser-medspa/skincare-line/
—
'ON THE FENCE' about plastic surgery was a topic we've never covered from an expert's opinion. I'd love to know, and feel free to keep it anonymous, WOULD YOU DO ANYTHING TO ALTER YOUR APPEARANCE? Are you into aging gracefully or into getting a little assistance? Share with our community.