We were recently on the hunt for a new mattress. In fact, we were so long overdue, that sleep for my husband and I had become the running joke in our family. Every time one of us moved in bed, you could hear the squeak down the hall! We had shopped all around the city. Everything was either too expensive, or we couldn't find one that fit our needs just right.
Enter Leon's!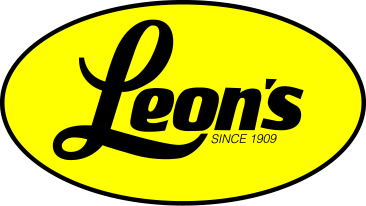 The minute we entered Leon's we felt at home. Our kids were greeted with two hot chocolates, and the staff gave them little trucks to keep them occupied so we could shop. We took our trip to the Laval location in Quebec.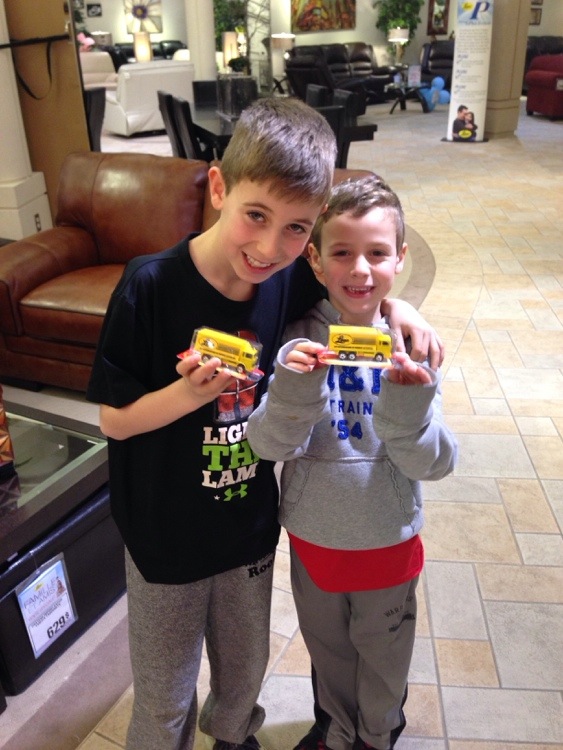 Our salesperson Francis, asked us such detailed questions. For example, were we back, stomach, or side sleepers. He asked us many questions about our sleep and what's important to us in a mattress. "I've got the perfect one. Come see the Kingsdown."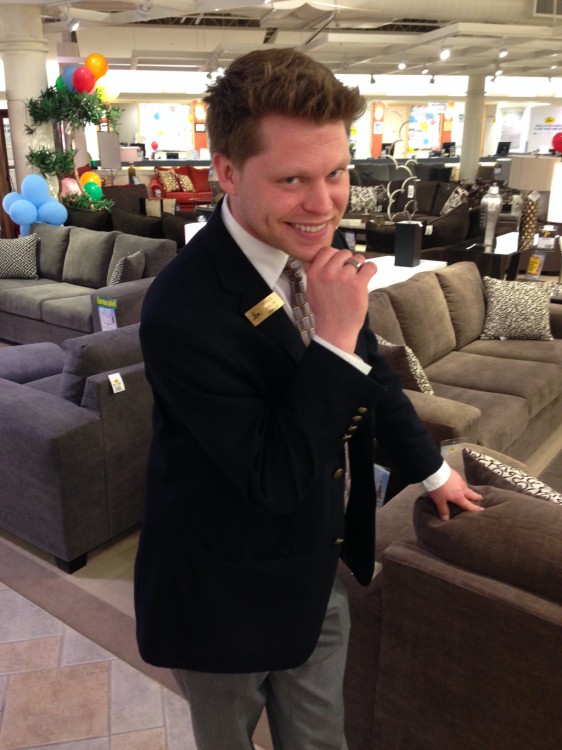 So, the boys, my husband and I went to lie down and try a few different mattresses.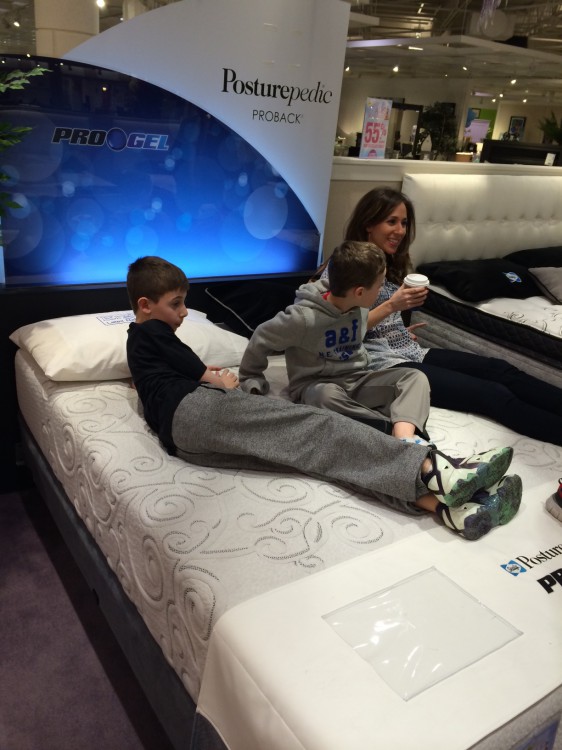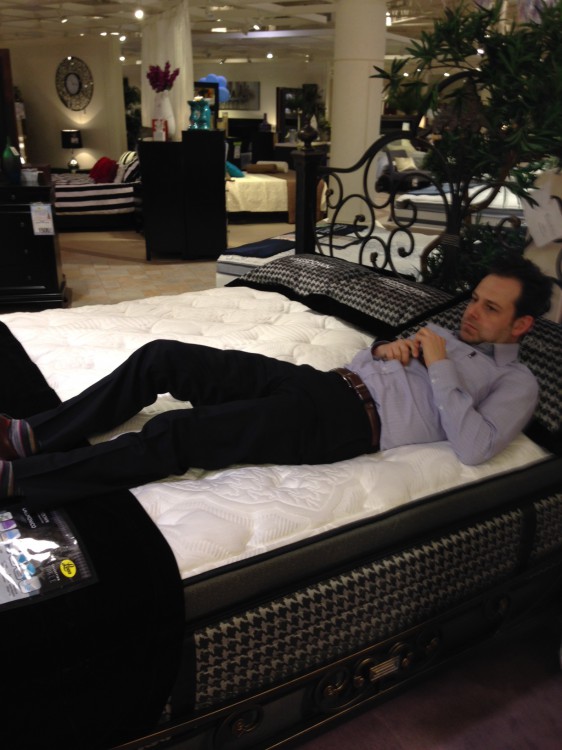 Well, we may have just fallen asleep right there. The mattress we all agreed on was absolute perfection. Better than any 5 star hotel bed I had slept on. Francis started getting a little technical with us, and showed us why the Kingsdown is so comfortable. Tons and tons of coils to absorb our movement, so that when I move, hubby doesn't feel it, and when he moves, I don't feel anything. And the many coils for such comfort.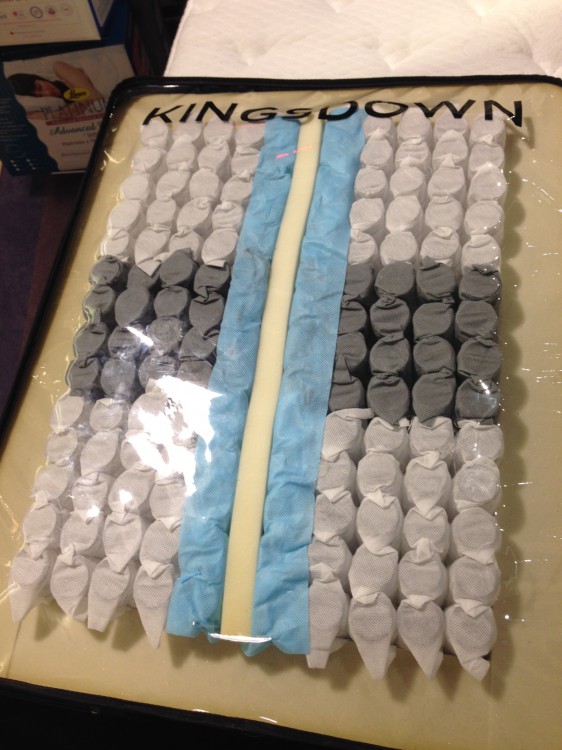 After making sure our choice was final by trying SO MANY DIFFERENT MATTRESSES due to their huge selection, we had truly decided.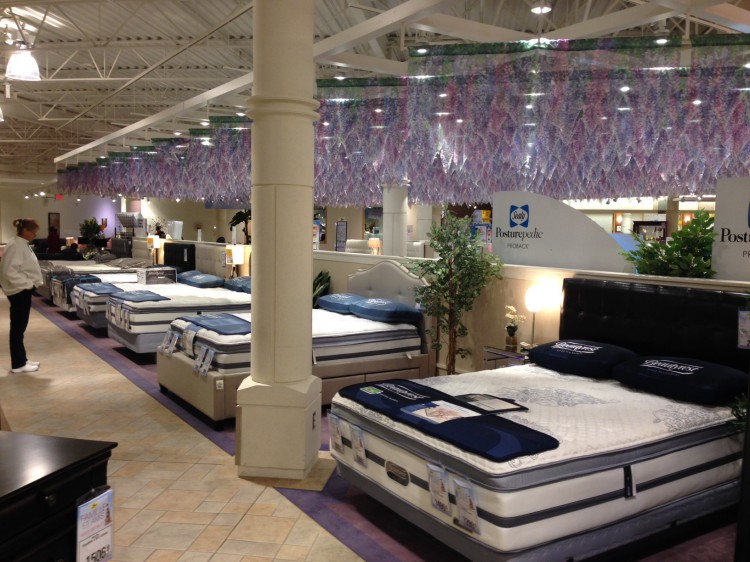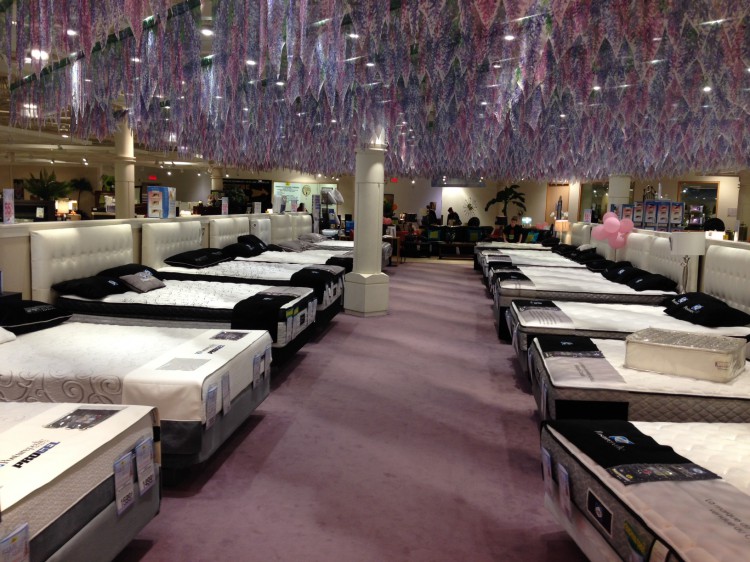 The decision was indeed final. We all jumped on top of this bed, and knew the Delmonico Plush Kingsdown mattress was the one. All of us loved it. My family all loved the plush version, but this mattress also comes in a firm version as well.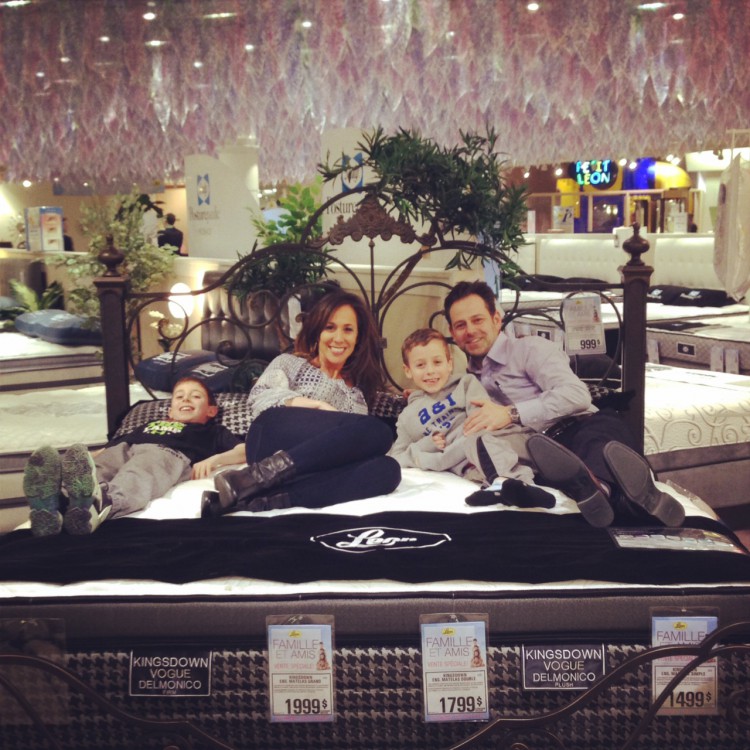 After our choice was made, we browsed around the store and were blown away by Leon's size and selection. Check these out.
When Francis asked me what I do, and I told him about our inspirational blog, he brought me to see this. Do you love it or what?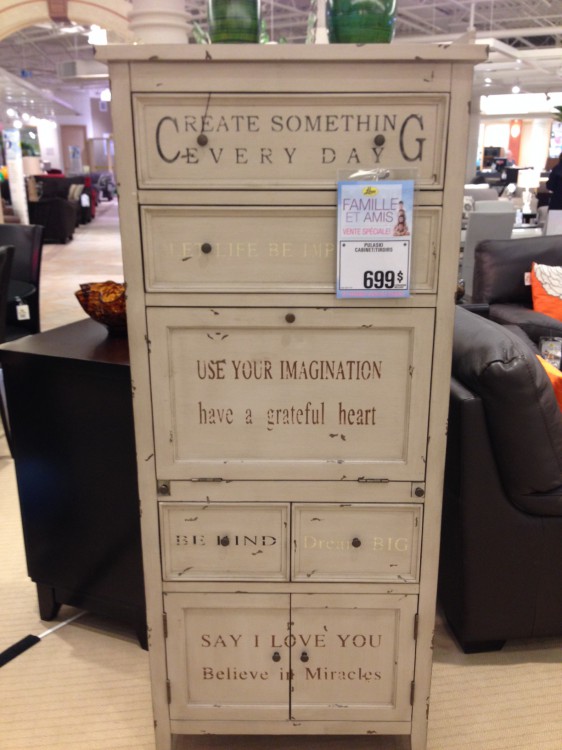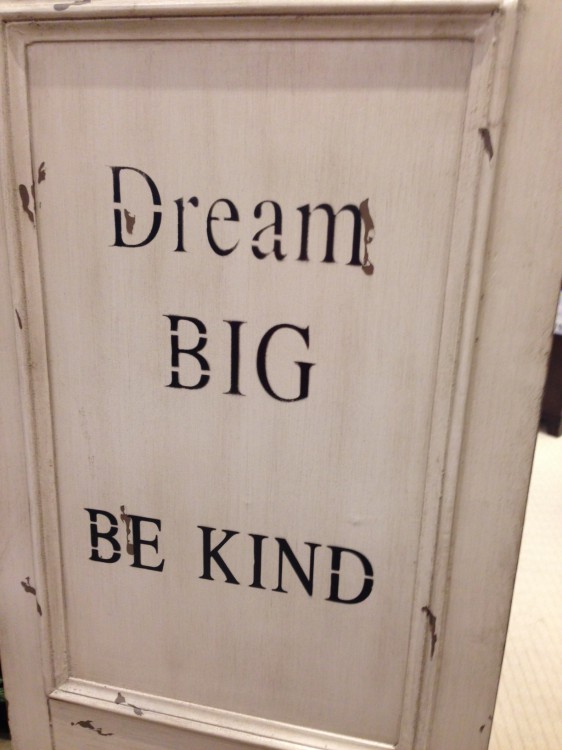 And more…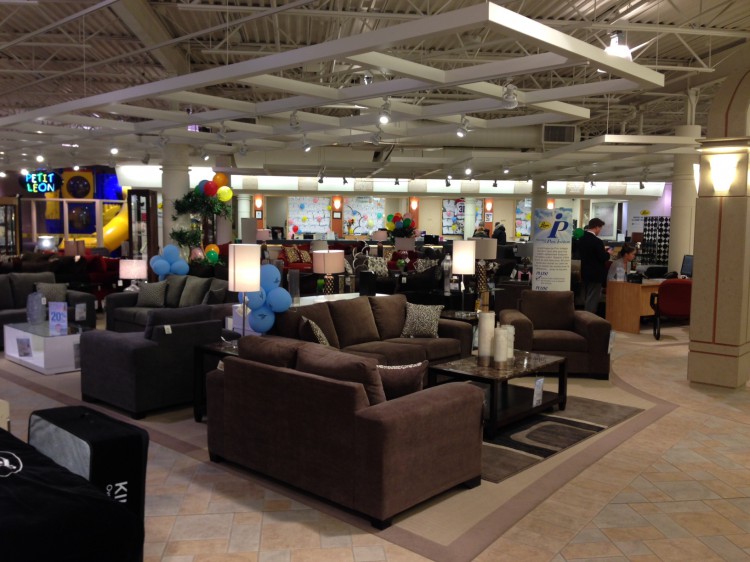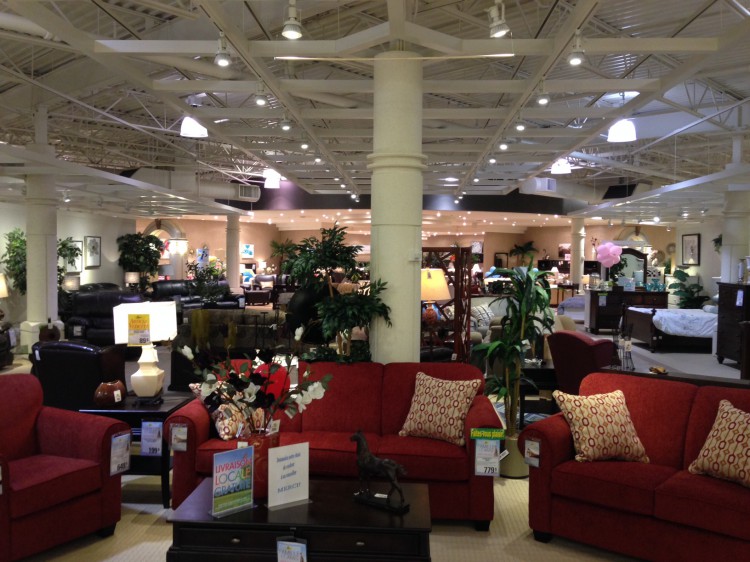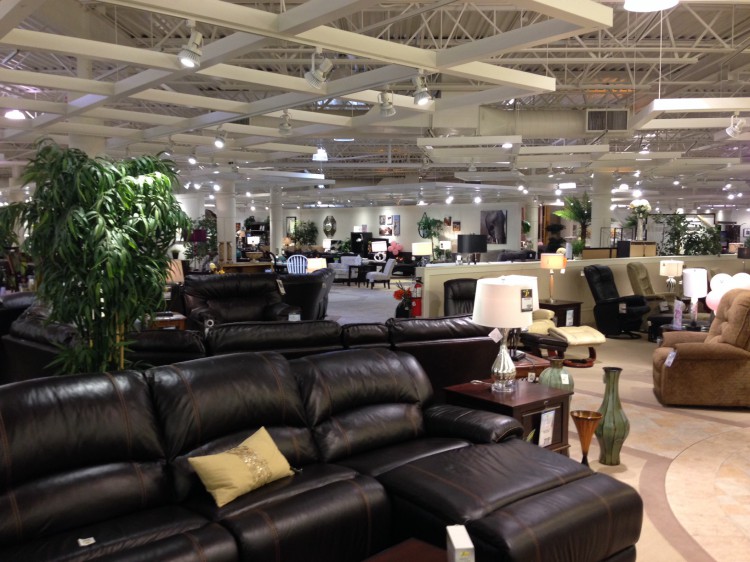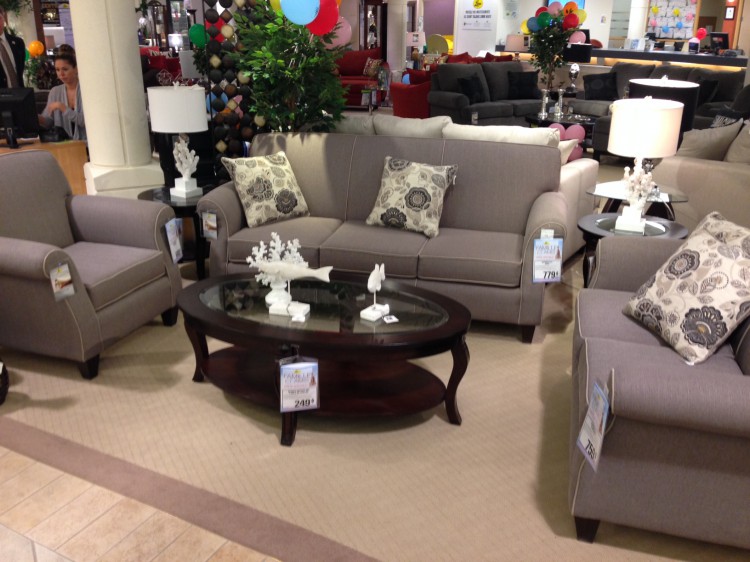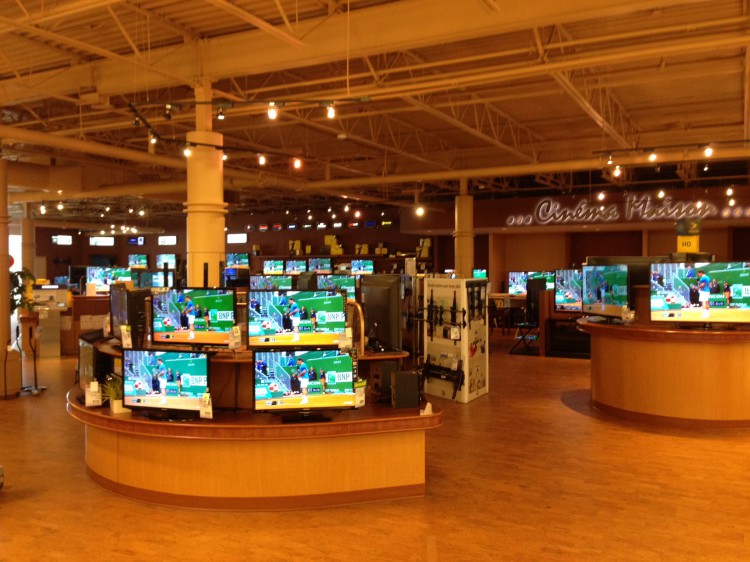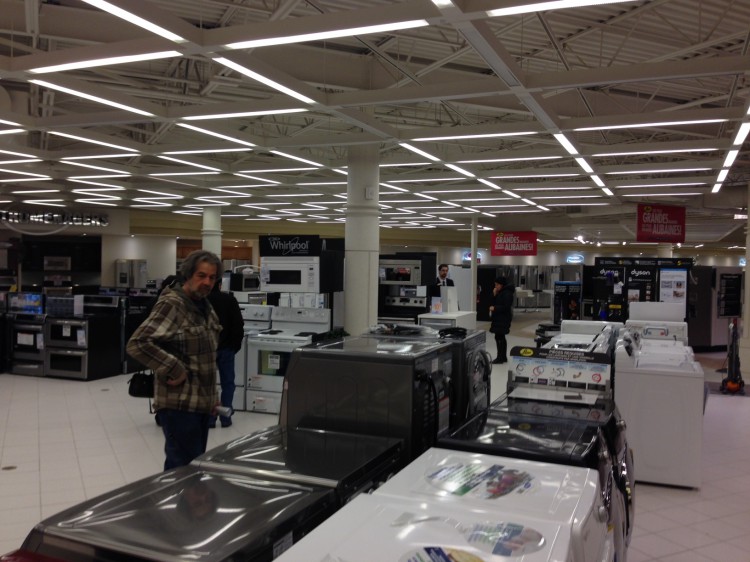 After the kids finished playing in the play area (yes they actually have a kids play area too), we finalized the details for our mattress, and went home. We eagerly awaited the big delivery.
Well, delivery came THE NEXT DAY, on time, and it was a breeze. AND, did I mention the delivery was FREE? Leon's offers free local delivery on all orders over $498! BONUS! The men took out our old mattress (thank goodness. Bye bye squeaky mattress), and we said hello to this plush thing! (If you're worried about spending a fortune on an amazing new bed, don't forget about Leon's amazing financing options).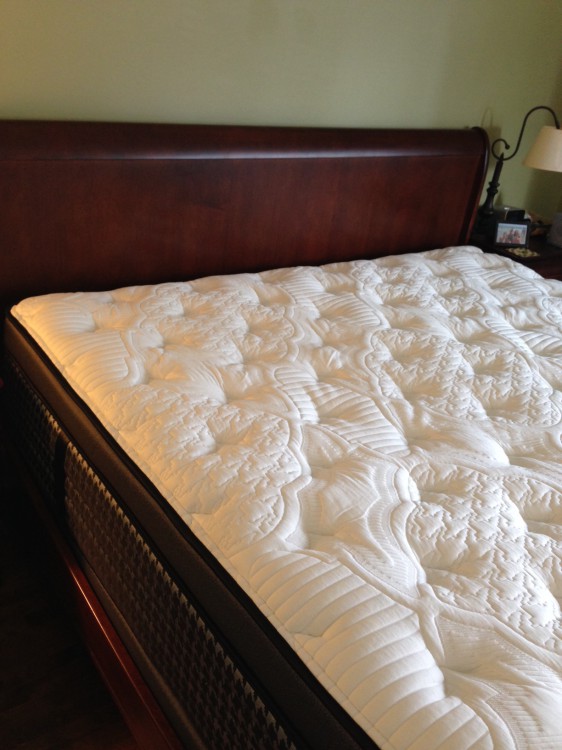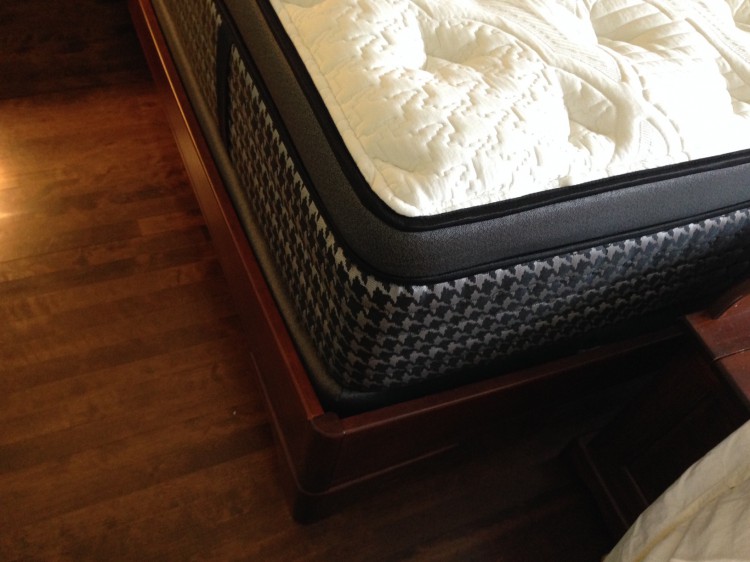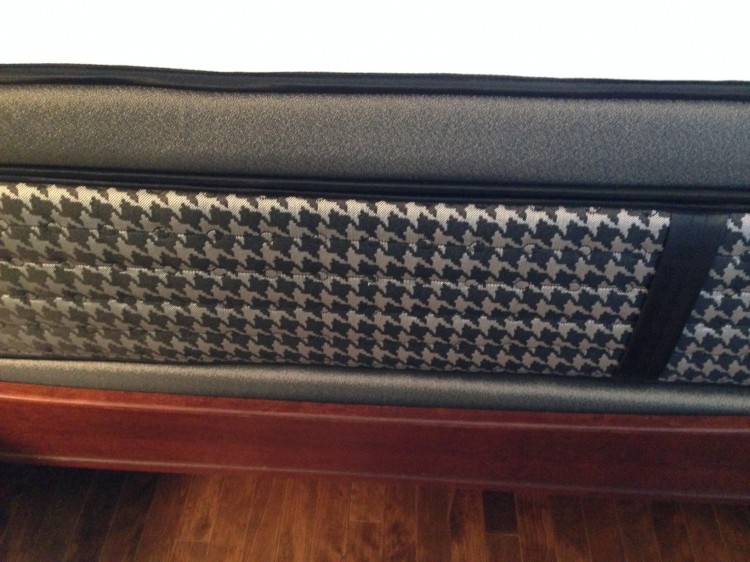 I put on our fresh deep pocket sheets with our new freshly washed Leon's plush mattress cover, and here is how it all came together!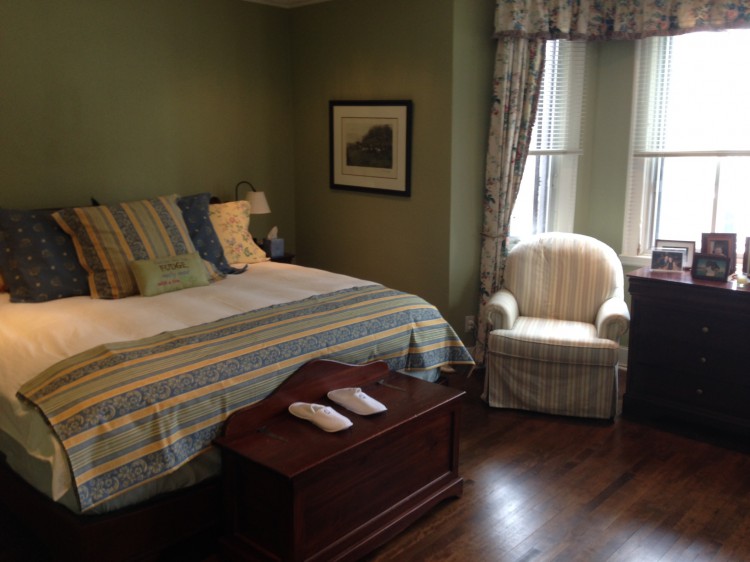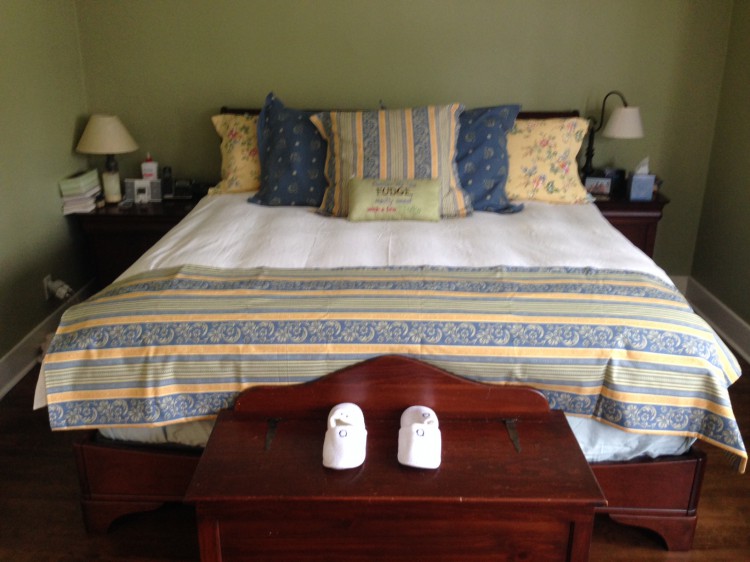 That night relaxing, we had one of the most satisfied customers of all.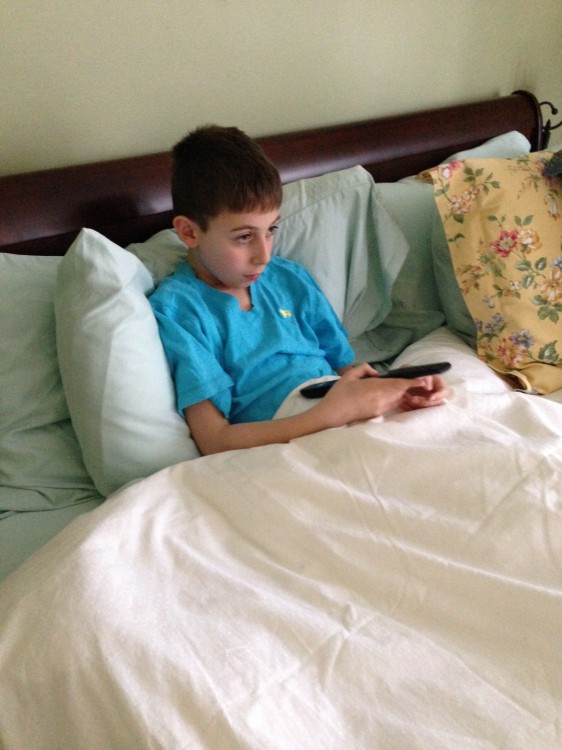 Our sleep has been beyond phenomenal since. Thank you Leon's for taking the time and patience helping us find the mattress of our dreams. You guys truly care about your customers. It's refreshing.
For those who might not know everything about Leon's, it is one of Canada's largest home furnishings retailers, selling a wide range of merchandise including furniture, major appliances and home electronics. The company is entirely Canadian owned and operated and for over 100 years has been Canada's choice for affordable, family friendly furniture.
To stay up to date on everything Leon's is doing including their blowout sales and discounts, find and follow them here:
Also, I recommend signing up at leons.ca for their email list! Leon's sends out info about all their best deals and promotions, and they even have VIP offers for their email subscribers. Home décor tips and tricks, contests and giveaways, AND the best sales on sofas.
And finally, I'm so excited to announce that Leon's is hosing a Twitter party, Thursday, May 29th at 8pm EST.
Check out some of these AMAZING prizes they are giving away!
A Cuddler Chair http://www.leons.ca/living-room-furniture/upholstery/chairs/cuddler-ii-chair/1527180.aspx#.U3O1RYFdWSo
Faux Leather Klik Klak- http://www.leons.ca/living-room-furniture/upholstery/sleepers-full/moore-klik-klak-bed/1608920.aspx#.U3O1Y4FdWSo
Samsung Galaxy Tablet http://www.leons.ca/tablets/samsung/7-tablets/sm-t210rzwaxac-galaxy-wi-fi-tab-3-70/1607449.aspx#.U3O1fYFdWSo
And 7 $100 Online Leons.ca Gift Cards!
Be sure to RSVP!:
http://www.mommyoutsidethebox.ca/
http://www.journeysofthezoo.com/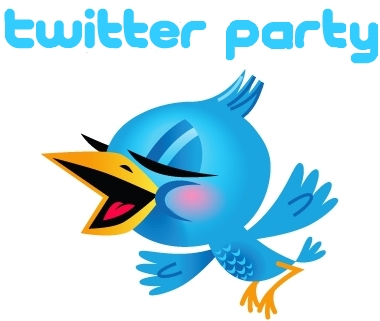 I hope you'll visit a Leon's store near you and see why we loved everything about Leon's!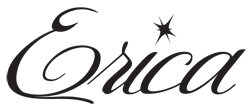 This post has been sponsored by our good friends at Leon's.