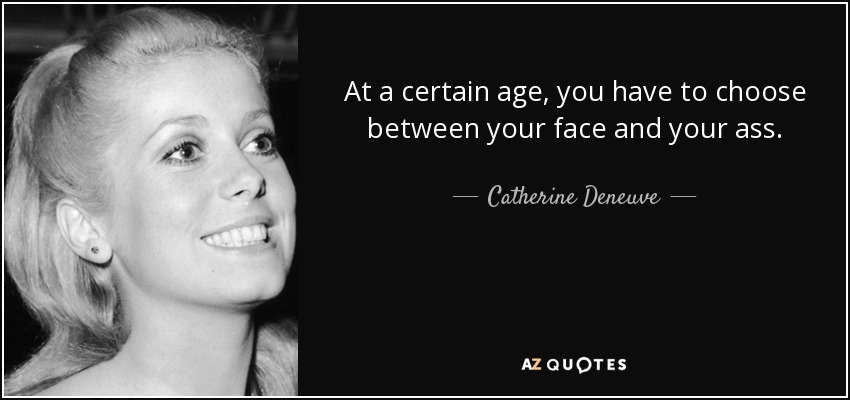 So, this about sums up how I feel about turning 40 this year and deciding to choose my face.
I have wanted to write a blog post on this topic for a long time, but the beautiful Catherine Deneuve so eloquently says it as it is. As we age, we either choose our face or our ass.
Why? What does this mean?
I'll tell you what it means. It means that when we eat, like truly enjoy life and EAT (and I still mean healthily), our ass grows but our face glows. And when we stop eating to spare our ass, our face gets gaunt, hollow, wrinkly and dehydrated.
It's true ladies. Sorry. I've seen it.
I decided this year I would choose my face. My ass has grown, but what is life without enjoying and living in moderation?
The ON THE FENCE question of the day to my gals over 40: Have you chosen your face or your ass?