A few weeks ago, I had the great privilege of vacationing in Mont Tremblant, a beautiful vacation resort about 90 minutes north of Montreal in the Laurentian Mountains. My family has been skiing at Tremblant for years, and while we are used to going during the wintertime, this was our first vacation there during the summer.
I had stayed in the local hotels before, but never in our own home. We were fortunate to have stayed at a Tremblant Living property. For those who might not be familiar with Tremblant Living, founded in 2003, Tremblant Living specializes in superior luxury vacation rentals in Mont Tremblant, QC. They hand-pick their homes to bring the public exquisitely appointed properties located on –or close to- the prestigious Mont Tremblant resort. They are widely recognized as the leader in their industry for managing state-of-the-art homes ideal for entertaining friends and family or hosting corporate retreats.
THE TREMBLANT LIVING EXPERIENCE
Tremblant Living offers much more than "just" the best properties in Mont Tremblant. Their Sales, Hospitality and Concierge teams are resourceful, energetic, and passionate about what they do.
Their Premium Concierge service can help you customize and arrange your sensational luxury lifestyle experience.
Top 10 Choices Arranged by Their Premium Concierge :
Restaurant Recommendations & Reservations
Activity bookings
Fridge Fill
In house massage reservations
Spa reservations
Private Chef/Catering Services
Ski lift tickets
Ski Equipment Rental at your property
Snow School – pre book snowboard or ski school lesson.
Equipment and activity booking for Corporate groups
And more!
Seeing that it is Wordless Wednesday, I will let these pictures speak for themselves. Below are some of their properties (including the Panache 635, where we stayed). You can see some of the great activities at Tremblant too, making this the perfect vacation destination for any family or couple.
In no particular order, Tremblant Living properties.
Were those BREATHTAKING OR WHAT?
Below, our week in Tremblant.
If ever you decide to save up for a family vacation or you are a corporation looking for a retreat, I truly hope you will consider Tremblant Living. It truly is, heaven on earth.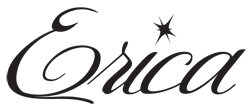 Disclosure: This post is proudly sponsored by Tremblant Living. All opinions are my own.