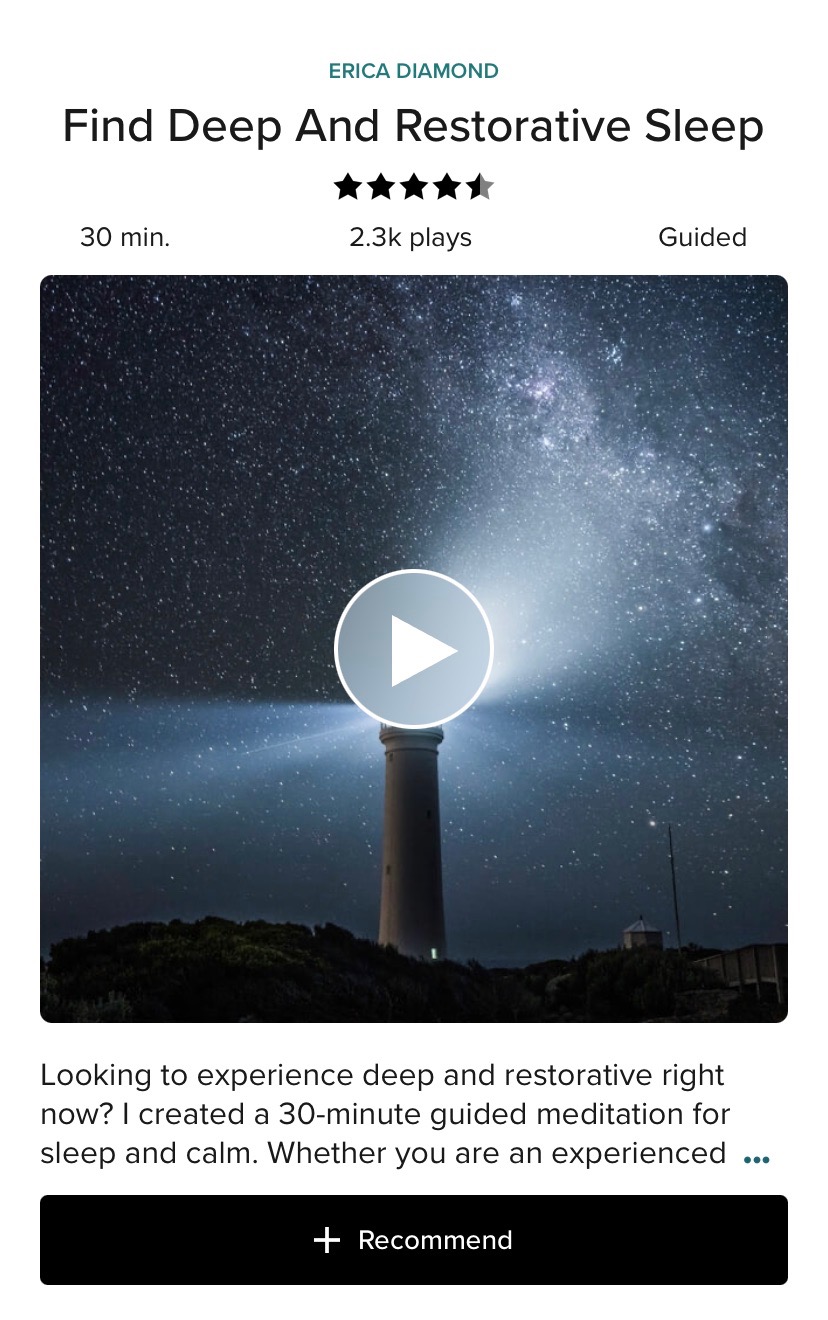 This weekend, for you my friends, the chance to sleep easier. 
My newest 30-minute guided meditation for deep and restorative sleep is live on Insight Timer (and featured on the homepage today, thank you!!)
To meditate with me tonight, lie flat on your back in bed with a pillow under your head, pull the blankets up to your chin, put your ear phones in, close your eyes, press play.
Sweet dreams and huge hugs,