By Guest Blogger Leah Bell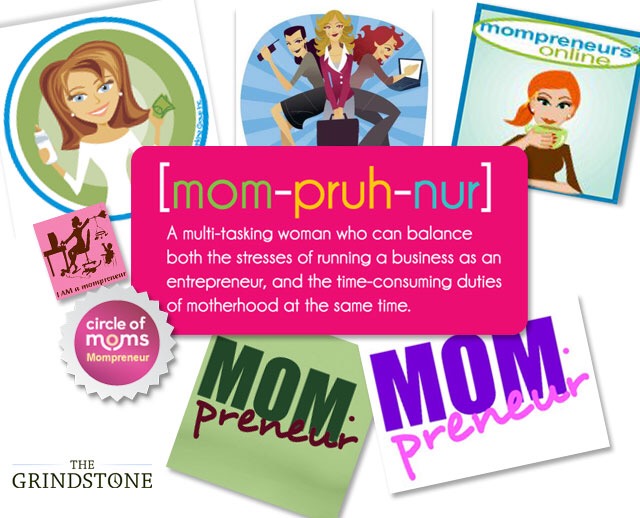 Let's face it – most families need two incomes. But there are many moms who will do anything to stay home with their babies.
Enter the mompreneur.
We're seeing more direct-sales moms than ever before. We have moms doing start-ups, writing books, blogging, podcasting, and offering coaching or online courses.
It's not easy to be a stay-at-home mom. It's not easy to be a working mom. The combination of the two, the mompreneur, has it pretty tough, too. She is trying to manage a business, oftentimes at home while she's trying to manage her family. The thoughts that go through her head every day leave her passed the point of frazzled.
I should know. I am one. The hardest part of it isn't the work. It's not the twelve pages (front and back) of a "to-do" list. It's not the four hours of sleep per night.
It's the feeling of being alone.
I don't necessarily mean alone in the sense of being by yourself. Some mompreneurs are single parents, but some are married or have wonderful friends and family. But the entrepreneur, especially the mompreneur, is often different than other people. They value different things. They don't relax and watch Netflix. They are constantly in a mix of dreaming, doubting, trying, failing, and trying again.
As I get to know more mompreneurs, I realize that we have the same thoughts running through our minds. Here are a few of those thoughts:
1.  "I really need to get work done." (As the mompreneur is spending time with her kids)
As she's having a tea party with dolls and bears or building a fort, she can't help but think of the list of voicemails from people that she needs to call back, or the emails that need responded to, or the advertisements that she needs to approve. Without many (or any) employees, the work falls on her.  If she doesn't do it, it doesn't get done.
2.  "I really should be spending quality time with the kids." (As she is working on her business) 
She is finally returning those phone calls and emails and getting market research done so that she can bring in a profit, but all she can think about is that her kids won't be this young for very long.  Soon, they will be too embarrassed to be seen with her or will want to spend their extra time with their friends instead.
3. "This house is a mess!  I'm on my last pair of clean underwear, I have no idea what to cook for dinner, and why does the furniture look grey?  Oh, because there is a half-inch layer of dust on it." (As she is spending time with her kids or working on the business) 
She often forget these tasks until she tries to get dressed and her drawer is empty, the kids are whining that there's nothing to eat, or she sees her child writing in the dust with his fingers on the coffee table. "CLEAN ME." They are such darlings.
4. "Everyone thinks I'm crazy."
People tell her to give up and just get a "real" job. They tell her that it's okay to quit. They tell her she is wasting time. They tell her the statistics of people who fail.
5. "Why am I doing this?"
There are days when mompreneurship seems impossible. She feels like she's missing important parts of her children's lives. She feels like she needs to bring in a second income but doesn't want to leave the kids for a job. She has a dream, but some days it is difficult to push forward. She does anyway.
6. "I remember why I'm doing this."  
I'm doing this for the day that I can bring in a passive income and make money while I spend 100% of the day with my family. I'm doing this so that my husband can retire young enough to enjoy his life with us. I'm doing this to inspire my children to chase after their dreams. I'm doing this to donate money to a special cause near to my heart. I'm doing this to provide jobs to people who need them. I'm doing this because I know that I can.
She knows that there is a better life than spending forty-five hours per week away from the ones she loves.  She will battle through for them.
7. "I did it."
The day will come when the mompreneur can sit back and think, "I did it." It wasn't easy. It wasn't quick. It wasn't painless. But she did it anyway.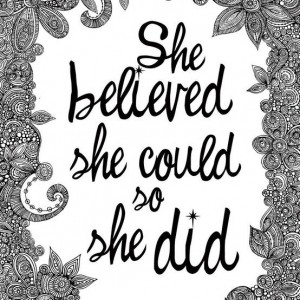 Mompreneurs, don't give up. There are days of doubt and worry. There are days of being completely overwhelmed. There are days of feeling like you're the only one in the world having these thoughts. You're not. It's too late to turn back now because entrepreneurship is in your heart. You're doing this because you know there is a better life for your family. You can do this. I can do this. We can to this together.
—
About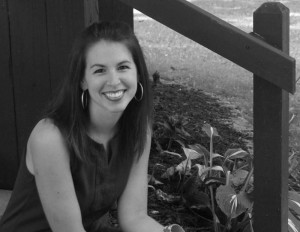 Leah Bell learned the most about life, not in the classrooms of the colleges she attended, but in the years following.  After realizing the struggle in the job market, the difficulty of paying off student loans, and the heartbreak of sacrificing priceless time with family to meet financial needs, she and her husband have devoted their lives to sparing people of this depressing fate through their company Neotrep™, providing entrepreneurs with affordable education and tools to succeed.  She recently wrote the book The Angry Grad which will be available on June 2.
Twitter: https://twitter.com/AngryGradBook
Website: www.theangrygrad.com
—
I would love your thoughts on today's post. I recently spoke to a woman who left her job in pursuit of mompreneurship, but decided in the end that is was just too hard. She felt her days were very lonely and she yearned for that steady paycheck again. She threw in the towel on her practice and returned to a job in her field. I too can relate to this on some days. Mompreneurship is difficult, constant, a slow process, and isn't cut out for everyone. I'd love to hear what you think.