You might recall we had an exciting giveaway back in the summer. You, my lovely readers, know that I have been a loyal member of the Aeroplan program, accumulating Aeroplan Miles as I have spent dollars (which I have redeemed for airfare, hotel, car rental, merchandise, and more), for almost 20 years! Well, Aeroplan turned 30 this summer and we honored that anniversary by giving away 30,000 MILES to a lucky random WomenOnTheFence reader. It was cool!

Well this week, Aeroplan launched something really fun. If you love to travel (or daydream about traveling), you can now discover your travel persona! Yup, I encourage you to go take Aeroplan's Travel Persona Quiz. We hope you'll love it and share it with your friends and family too.
Here's your first question:
My travel persona is typical to me. Here was my result: I'm the all-rounder. Figures! 😉
I also wanted to show you a few things about Aeroplan that maybe you didn't know:
With Aeroplan's partner locator – just type in your location and Aeroplan's partner locations will turn up – enabling you to earn miles quicker.
– You can earn Aeroplan Miles by booking cruises through Expedia Cruise Ship Centers (earn up to 1 mile per $1 spent)
– Earn miles for parking at the airport. Yup!
– Earn miles when you book an Air Canada vacation package.
All the hotel offers here are all perfect when you're thinking about booking winter travel! Check out these promotions:
And don't forget to:
I'd love to know what your travel persona is!!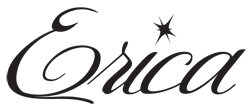 * Disclosure: I'm proud to be a paid Aeroplan Brand Ambassador. All opinions are my own.