Back to School is quickly approaching… can you believe it?! It is literally around the corner (sniff sniff), and if you're on the fence about what to buy and where to buy what your kids need- you're not alone.
As you know, I am an Brand Ambassador for RetailMeNot.com, the largest coupon site in the US with exclusive discounts and cut-out coupons DAILY.  What makes RMN the most incredible shopping resource, is the amazing brands they offer and their huge discounts. Literally, all your favorite American and Canadian brands are there, such as Target, Victoria's Secret, Land's End, Old Navy, Dominos Pizza, Macy's, Forever 21, Home Depot, Bed Bath & Beyond, Nordstrom, Best Buy and MANY MORE.  Plus they just launched their new FREE app, so you can now save on the spot, in store.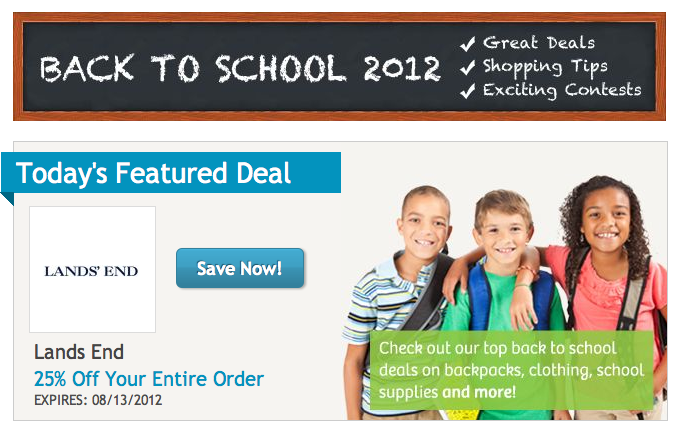 So now that school is almost in session, they have launched their Back-To-School promotion. We're talking incredible deals on…
Books
Laptops
Clothing
Shoes
Home
Tablets
Uniforms
Travel
Sports
Backpacks
Organization
Small Appliances
Lunch Boxes
Electronics
Text Books
Office Supplies
Home Schooling
School Supplies
Education
Software
Tennis Shoes
Accessories
Guess what RetailMeNot.com is doing for YOUR students in honor of Back To School? They're  giving away an Apple product to one lucky winner every day! There are still 5 days of prizes, including a MacBook Pro, so be sure to enter every day! Also, please be sure share this Facebook post and retweet on Twitter about the Apple-A-Day giveaway so you girls don't miss out on this great opportunity.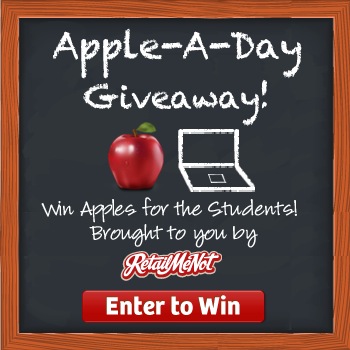 Back to school can get expensive, but it doesn't have to be when you know where to shop.  Visit RetailMeNot's Back To School Page to save!
Tell us, are you ready for back to school to start, and for your kids to get back into the routine, or are you still enjoying your summer routine? Also, have you taken advantage of any of the RetailMeNot discounts? I'd love to hear!
xoxEDxox