By Guest Blogger Erin Schwartz
If you love your job, then you're never really working, right? As much as we'd like to believe that, even the most rewarding of professions can start to be a drag when we're pushing beyond 50, 60, or 70 hours each week.
We're a nation of workaholics, and it's that collective drive to succeed that's helped lead the U.S. to prominence in the world market. As a nation, we've increased our productivity levels by 400 percent since 1950.
On an individual level, however, many people take their career motivations too far. Overall, priorities should be balanced between work, family and fulfillment, from hobbies to travel to volunteer opportunities.
In April last year, Facebook COO Sheryl Sandberg made a public display of her commitment to leave work every day at 5:30, allowing her to be home in time for dinner with her children. For many of us, our work environment promotes an almost boastful, competitive atmosphere to see who can work the most hours and stay at the office the latest. When this begins to control the office culture, it's literally detrimental to the health of everyone.
In order to be our most productive, we need to be well-rested, healthy and happy. That's impossible when we're at the office late into the night and back at our desk first thing in the morning.
If you suspect you're a workaholic, here are the changes you can make (and the reasons to make them):
Devote An Hour Each Day (or More) to Your Family and Spouse
People that work more than just 40 hours a week and don't utilize vacation days are 38 percent more likely to divorce their spouse than those who work a normal work week. What are you working for in the first place? Problems at home (or, in the worst case, divorce proceedings) steal time and make it difficult to concentrate at work. Prioritize the happiness of your family and you'll find it easier to focus on work when it's time to get down to business.
A great start is to power down, or leave your smart phone in another room when you get home from the office. The priority should shift to family, giving them your love and attention.
Pay Attention to Your Body
If you work 11 hours each day or more, you increase your risk of coronary heart disease by 67 percent above those who work a normal eight-hour day. Years of your life are a huge price to pay for a few extra hours of labor. Scientists have even identified a condition known as 'leisure sickness,' where workaholics get headaches and flu-like symptoms when removed from their high-stress environment. If you're unable to relax and constantly thinking about work, it's time to make some major changes for the sake of your longevity.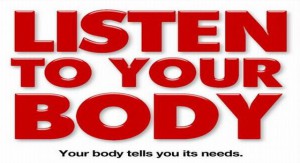 Paying attention to your body also means making time to stay physically active. You should physically enter your gym visits directly into your calendar as an appointment– if you don't leave room, chances are it won't happen. Additionally, commit to making yourself healthy lunches for work, and try to get good restorative sleep in the evenings– these are crucial for good work-life balance.
Delegate Busy Work
Many workaholics are also guilty of intensive micromanaging. If you want something done correctly, do it yourself, right? Wrong! When the price is your family and health, that's worth reconsidering. Those in managerial positions should trust the people they've hired and seek help wherever possible. Think about all of the tasks you complete in a given day. How many of those could be handed off (with some instruction and training) to another employee or an administrative assistant? If you're stuck with a never-ending to-do list, take the time upfront to figure out how you can outsource and spread out the tasks. You may finally find yourself clocking out at 5 p.m. with no job left undone.
Don't Over-Commit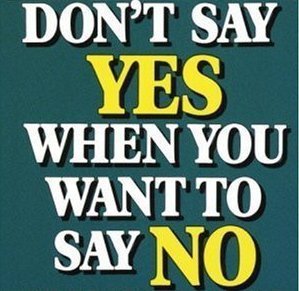 People that pride themselves in their work like to say 'yes' when handed a task. But if your life is suffering because you've become the go-to person when a job needs to get done, it may be time to speak up. Don't be afraid to say no. Do the best job possible on the tasks you do accept, and your reputation as a hard worker may actually grow even more.
Ultimately, productivity and hours at the office are not directly correlated. By ensuring that you come to work refreshed and with a clear mind, you'll maximize the hours you do spend at your desk or on the job. The healthier, less-stressed version of yourself is far better suited to complete tasks quickly and efficiently, leaving you time to focus on enjoying life when the work day is over.
~Erin
—
About Erin Schwartz
Erin Schwartz, Marketing Guru has figured out the secrets to a thriving life and business. She is always eager to share her tips. Erin is the marketing and social media manager at 123Print.com.  In her spare time, Erin enjoys hiking, camping and watching movies.
—

I was so honored to receive notice last night that I am a quarter-finalist in The Search for the Next Global Thought Leader for the Get Off The Fence Movement. It was extra sweet, as the judges are thought-leaders, changemakers and people I truly respect -> http://www.ghosttweeting.com/the-next-global-thought-leader/#4
And I'd love to know, what are YOUR secrets and strategies to effective work-life balance? How do you stay sane in this fast-paced society we leave in? Is it possible?