Spring has sprung, and today I wanted to show you some great looks which will take you to the office, and then straight out to date night or girls night out… without needing to go home and change!
It's no secret I have been loving LE CHÂTEAU especially for my workwear: when speaking, coaching or on tv. In fact, they have dressed me every week for my Weekly Parenting Segments on Global TV. To view those looks on Global, click here.
So, now that the weather is warmer, you might not want to go home and change before leaving the office and heading out at night. Here are some great LE CHÂTEAU looks which transition easily from daytime to nighttime. They're super fun.
This perfect black and white blazer is dressy enough for the office, and fun enough to wear at night!
This red dress is elegant for work, but fun for evening too! Change your accessories at night for a flirtier look.
This polka dot outfit is perfectly in style, and in season. Throw a blazer over the top during the daytime to dress it up, and then remove it for a sexier look at night!
These are the perfect pants for daytime, nighttime, anytime!
These beautiful floral and springy dresses works effortlessly for the office, or for a night out on the town!
Great neutral looks that are classic, fresh and perfect for work to play.
I'm a big fan of the printed blouse. These are fabulous.
At LE CHÂTEAU, you will also find the greatest shoes! Check out these ankle cuff shoes which are beyond perfect for work or play!
I love this summery yellow clutch, which comes in an array of colors. Perfect to add a splash of color to any black or white or neutral outfit.
At LE CHÂTEAU, you will also find accessories galore such as these!
There are so many more looks and styles to see at LE CHÂTEAU. Visit www.LeChateau.com for more fashion and accessories. To view more spring fashion trends, click here. For those who are new to the brand, LE CHÂTEAU is a specialty retailer and manufacturer of contemporary fashion apparel, accessories, and footwear (Jessica Simpson, Franco Sarto, Corso Como, Blondo), at value pricing for the style-conscious woman and man of all ages. The LE CHÂTEAU brand is sold exclusively through their 250 store locations across Canada, New York City, the Middle East and Asia, and online at www.LeChateau.com.
"Today we're dressing fashion-conscious men and women of all ages who are looking for clothing that outfit their lifestyle from work to play, is on trend with hot, runway style and is quality at the right price. Upgraded fabrics include cashmere, silk, wool blends and leather, and has moved away from its previous "cheap chic," "fast fashion" category where it reigned, into a new, more sophisticated runway-inspired, designer category." says Marketing VP at LE CHÂTEAU.
I recently shot a video around this theme of work to play at LE CHÂTEAU's downtown Montreal store. Here are some other work to play looks to check out!
So just in time for Mother's Day, hurry up and enter their Mother's Day contest! http://www.lechateau.com/style/editorial.jsp?content=contest
Like LE CHÂTEAU on Facebook.com/LeChateauInc
And follow LE CHÂTEAU on Twitter.com/LeChateauStyle.
I'd love to know what you think of the above fashion trends. Have a Happy Thursday!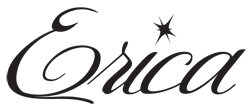 Disclosure: I'm proud to be a paid LE CHÂTEAU Brand Ambassador. All opinions are my own.