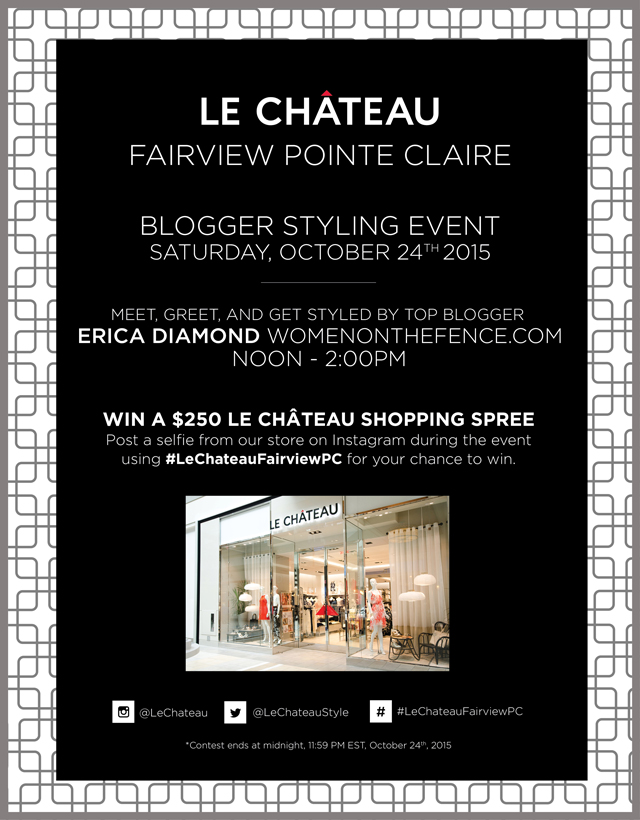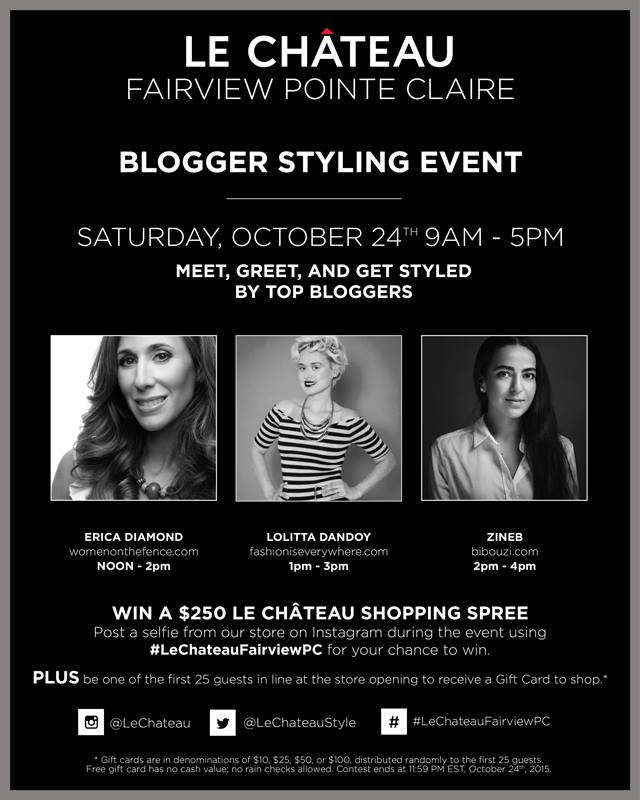 As most of you know, I am the Brand Ambassador for a brand that I love, that I wear constantly– whether to red carpet events, on Global TV each week, when I'm coaching clients, speaking, writing in my office, or at carpool with the kids. That brand is Canadian Fashion pioneer LE CHÂTEAU.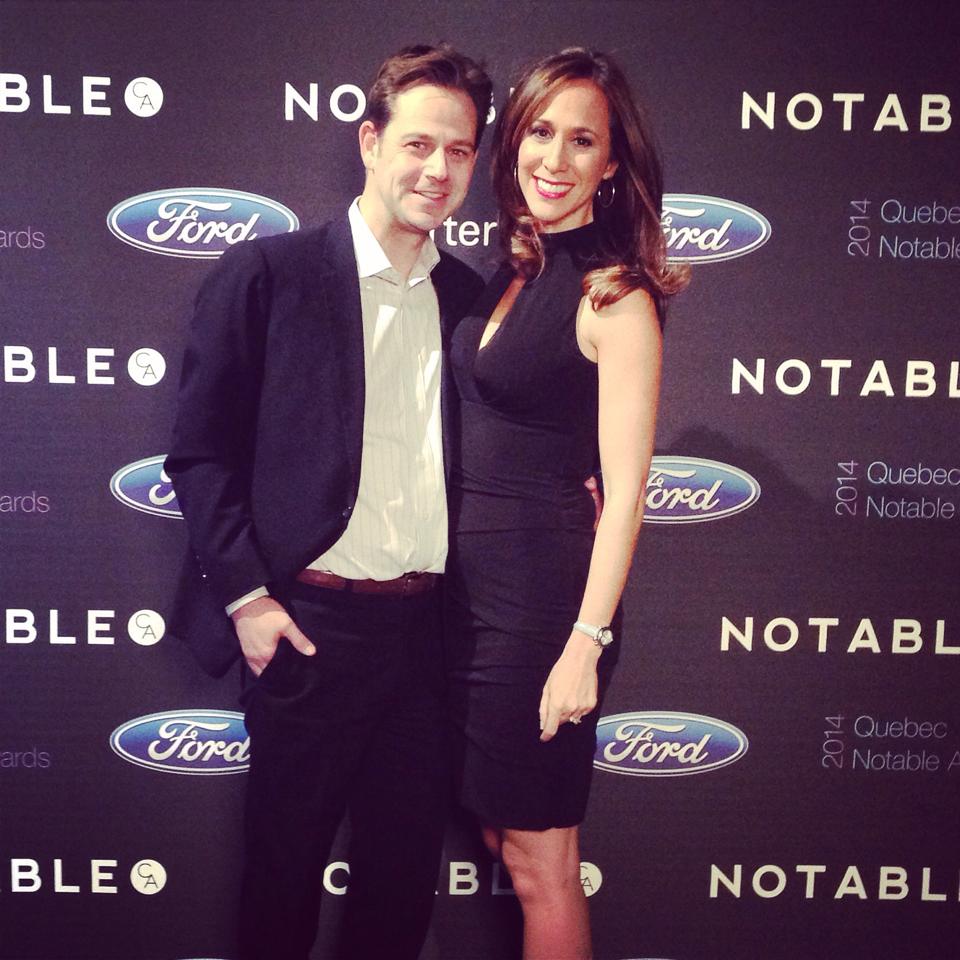 So, it gives me great pleasure and excitement to tell you I'm kicking off the opening of their newest location (and there are many across Canada– over 200), at Fairview Pointe Claire, this Saturday from 12-2pm.
And… I am inviting ALL MY MONTREAL PEEPS to come hang with me, check out some great fall fashion for MEN AND WOMEN, and get styled by me this Saturday!
Your personal invitation is above.
I hope to see you all there!
With love and gratitude,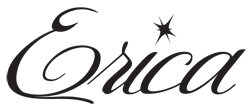 Disclosure: I'm proud to be a paid LE CHÂTEAU Brand Ambassador. All opinions are my own.