There was a nice article this weekend in the Financial Post about the journey inventors go through to market their products in today's business landscape. I'll give you a hint: what business is easy? 😉
Thank you National Post and Financial Post for spotlighting inventors, including myself and HADRY.
Republished with the permission of National Post and iCopyright Inc.
In the post-infomercial age, inventors grapple with getting the word out about their products
If you're a woman with long hair who likes to swim, Erica Diamond is pretty sure you want her new product, the Hadry, a humidity-resistant hair cover that looks similar to a turban or do-rag.
The Montreal-based entrepreneur got the idea for the Hadry after seeing a young woman playing with her son in a pool while wearing a shower cap to keep her hair dry. Realizing there might be a market for a more fashionable solution, Diamond got in touch with a manufacturer and launched a business.
Her challenge, however, is letting everyone know it exists.
Traditionally, the inventors of many new consumer goods — for example, the George Foreman Lean Mean Fat Reducing Grilling Machine, or the Veg-O-Matic, a countertop gadget that "chops a whole onion without shedding a tear" — would address that challenge through an infomercial during a cheap time slot on television.
The slots were a great way to introduce consumers to new products that weren't available in stores and exhort them to "act now while supplies last" by picking up the phone and making a purchase.
But major advertisers caught onto the cheap advertising ploy in the late 2000s and used it to market well-known brands such as Neutrogena, Arm & Hammer and Ziploc. As a result, inventors are now competing with much bigger programming budgets for the attention of fewer and fewer people, as television audiences migrate online.
Of course, inventors can still do the selling and marketing themselves. They can raise money through a crowdfunding site like Kickstarter, post a product demonstration to YouTube and take orders through a website powered by Shopify, all without involving a middleman.
For her part, Diamond successfully promoted the Hadry on the Home Shopping Network show Deal Hunter in April and is returning to a live home shopping program in July. Otherwise, she has relied on the web for both sales and marketing.
"On YouTube, you only have 15 or 30 seconds to advertise your product."
The Hadry has a commercial, but it's on YouTube, not television. She would like stores to carry it, but for now the main distribution channel is the product's website.
"We're just trying to talk about it wherever we can and getting the Hadry on as many heads as possible," she said. "We're the first to market. I'm sure that will be a challenge along the way."
Cutting out the middleman to get a product to market is easier than ever, but it's also easier than ever for an inventor's dream to end in financial ruin.
"It's a more complicated landscape. There are more places, frankly, to screw up," said Shari Altman, who advises businesses on direct marketing as president of Altman Dedicated Direct. "Inventors don't know what they don't know is the problem. And some of them can get burned."
In a simpler time, before the age of either television or the Internet, a young Saskatchewan man named Philip Kives bellowed at passersby to step right up and have a look at the cookware he was hawking on boardwalks and at county fairs.
He brought that skill to the small screen with his Winnipeg-based company K-Tel, whose infomercials for products such as the Veg-O-Matic and compilation albums like "25 Polka Greats" pioneered the formula that's instantly recognizable today.
"Not only was he the first one to bring that to television, but he was very good at it," said Kives' daughter Samantha, who continues to work at K-Tel in music licensing, which is now the company's focus. "He really had an art for how to communicate and relate to people."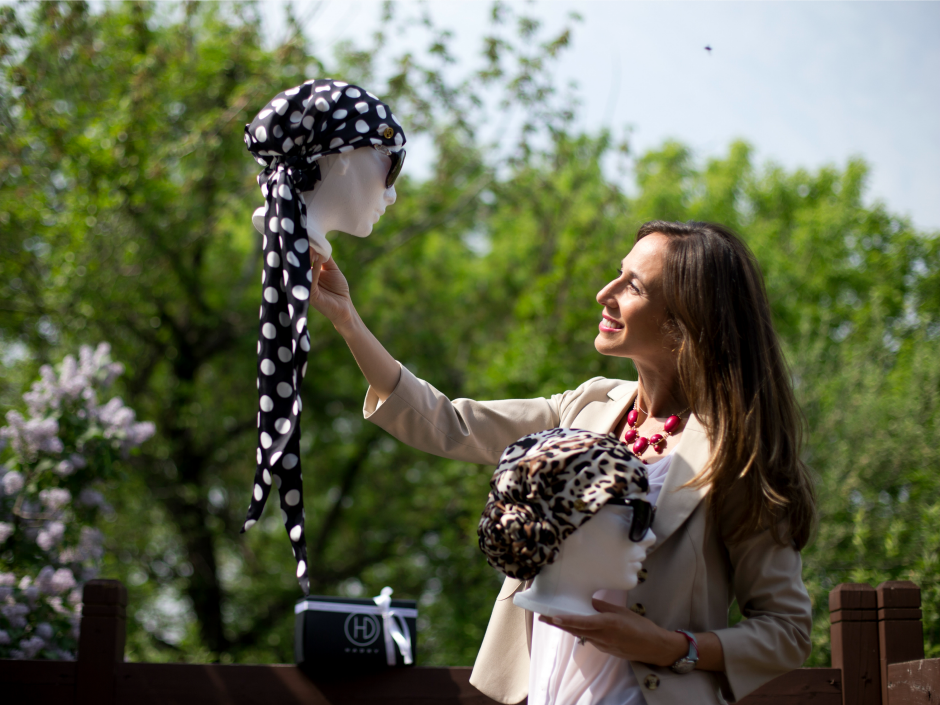 To be sure, infomercials are still a commercial force to be reckoned with. The Electronic Retailing Association estimates the value of the direct-to-consumer industry — which would include the Internet, radio and other platforms in addition to television — at US$350 billion. U.S. advertisers spent US$656 million on short-form infomercials and US$204 million on long-form infomercials in the third quarter of 2015, according to research by Kantar Media.
Kives died in late April at the age of 87. Today, Samantha said she sees his most direct legacy in the videos made for the Internet by inventors who, unfortunately, often don't have time to build up to a punchline or tell an elaborate story before people lose interest and click away.
"(Philip) tells you right upfront what the product is and why you need it," she said. "On YouTube, you only have 15 or 30 seconds to advertise your product. I think that style of commercial, you'll see it more and more."
A YouTube video has the advantage of being free to post, but Altman, the direct marketing consultant, said it's still hard for serious inventors to avoid television if they want to be successful. If people are going to be convinced they need a new product, they need to see it in action, she said.
"If you've invented a new product, no one knows you did it," Altman said, adding that means no one knows to look for the YouTube video either. "If it lends itself to demonstration, to showing people how it works and what its benefits are, video is the ideal form."
Alan Ward, a U.K.-based business consultant with experience advising inventors, said all the Internet marketing and social media savvy in the world won't help a lacklustre product. "It's a tremendously useful tool, but I don't think it alleviates any of the classic requirements," he said.
Crowdfunding sites such as Kickstarter can be a huge help to inventors who don't have much cash for marketing, but Ward said it's very difficult to predict what will be a wild success and what will be a flop.
An invention might have a huge market and the potential to change the world, but if the crowd decides it's funnier to give US$55,000 to a guy who wants to make potato salad (which actually happened), the potato salad wins.
"I've seen far too many people come to the breaking point and basically bankrupt themselves."
But even if the crowd decides to pass on funding, direct selling through infomercials proves too expensive and retailers pass on carrying the product, it's still possible to keep an online store open until the bitter end. That means there's little to stop inventors from continuing to plow their money into doomed ventures until the collection agencies break down the door.
"In the old days, you had to at least convince someone else it was worth doing," Ward said. "I've seen far too many people come to the breaking point and basically bankrupt themselves."
But Diamond, the inventor of the Hadry, said she thinks today is a better time than ever to be an inventor if you have a quality product. And of course, she believes she does.
She has sent a Hadry to Kim Kardashian and her daughter North West, as well as Oprah Winfrey. With every tweet and blog endorsement, she's convinced she's getting closer to seeing one of them wearing one.
"The cream rises to the top," Diamond said. "I think great products can be seen quicker, easier and cheaper."
Financial Post