Last week I did a tv segment on mobile apps that actually earn you money while shopping right from your Smartphone!! Since summer can be a financially slower period for many, I thought today would be a good day to share those apps. It's incredible to me that these apps exist, and in case you didn't know any/all of them, here is that TV segment. I have also written them out for you below.

Direct link to segment: http://globalnews.ca/video/2708276/5-money-making-mobile-apps-for-moms
1. Field Agent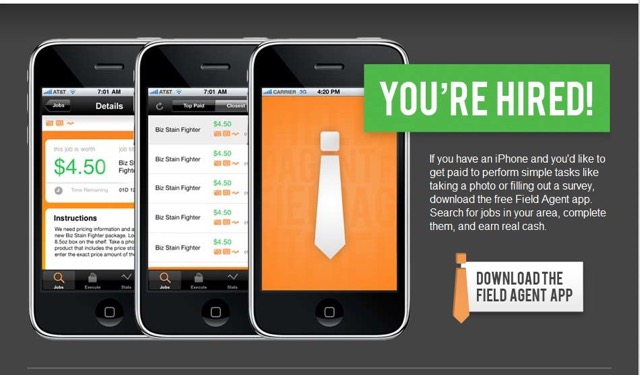 You turn into a field agent for some field work, carrying out small missions in your neighborhood. You'll get instructions of what to do and where to go, places like your local shopping mall, grocery store, Walmart or any landmark. Simple jobs like snapping a photo, or completing a survey and you get paid to your account which gets withdrawn anytime to Paypal.
Field Agent jobs usually pay between $6-8, however they've paid up to $150/job to their SUPER AGENTS for certain jobs!
If you want to see me actually perform a Field Agent job on the go, check out this video!! https://youtu.be/L70JR1uxohY
2. Pact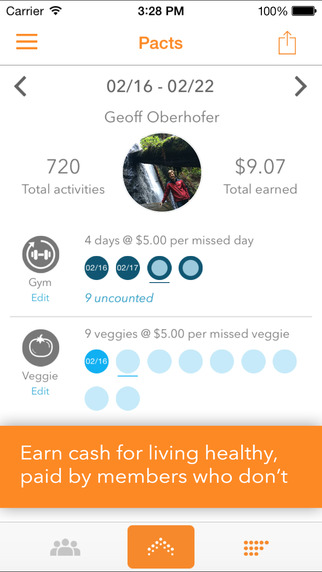 Pact is the most effective way to keep your fitness and weight loss resolutions to yourself! Earn cash for staying active, paid by members who don't. Stick with it, and Pact will motivate you to hit your health goals week-to-week!
Pact Creates Powerful Incentives for Health. Getting fit and staying healthy are hard. Pact uses cash stakes to help you achieve your health goals, week after week.
Get notified of your cash earnings each week!
3. Shopkick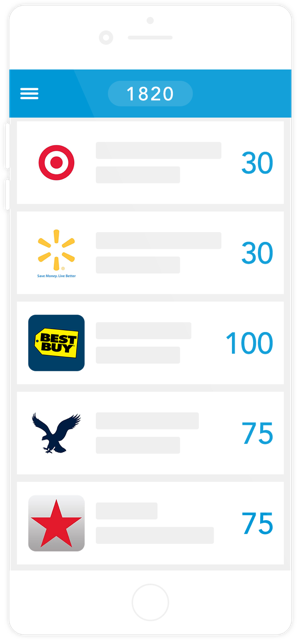 If you are a heavy shopper and love trends and bargains, earn 'kicks' just by shopping with Shopkick. Find participating shopping places that allow you to earn kicks with every walk-in and/or purchase and you will be able to redeem rewards with the 'kicks'.
Open the app at the store entrance
Get Kicks just for visiting
Kicks = Money
Redeem your Kicks for gift cards
4. Mobee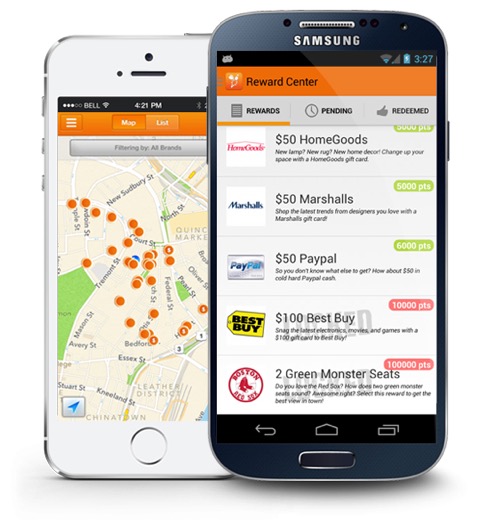 Mobee is a fun, new way to make money on your phone. They pay out thousands of dollars to their mystery shoppers everyday. It takes less than 5 minutes to earn a free coffee – are you ready to Mobee?
If you like to mystery shop but hate the hassle of having to rush home and fill out your reports, this mobile app is right up your alley. Mobee enables you to mystery shop on-the-go and fill out your shop questions using your smartphone. You can also earn "mission points" for filling out surveys and simply providing feedback about local businesses. The app is available on both iOS and Android platforms.
5. Viggle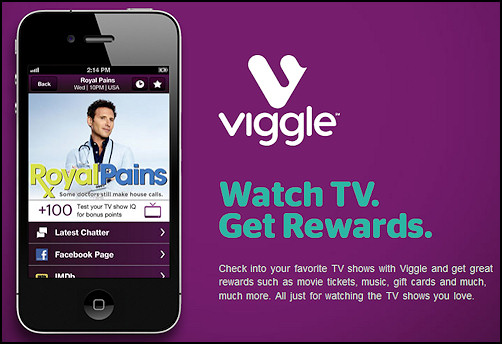 Do you love to watch TV or listen to music? Then Viggle is for you. Just download the app to your Android or iPhone, check in with Viggle button and start earning points by watching TV or listening to music. You can even engage and answer questions for additional points. Points can be redeemed for rewards from companies like Starbucks, Foot Locker, Groupon, and Best Buy.
This mobile app is available for both iOS and Android-based devices and awards you points while you watch TV programs or listen to music. You can activate the app while watching TV, for example. Viggle will identify the show and start awarding you points for every minute you watch that particular show.
Once you've accumulated enough Viggle points, you can spend them on gift cards or other downloads (e.g., iTunes songs).
So there you have it!! Some awesome apps to download to your smartphone, so get your butt off the fence and start earning money while you shop, or listen to music, or watch tv, or mystery shop, or whatever!
You're welcome. ;))