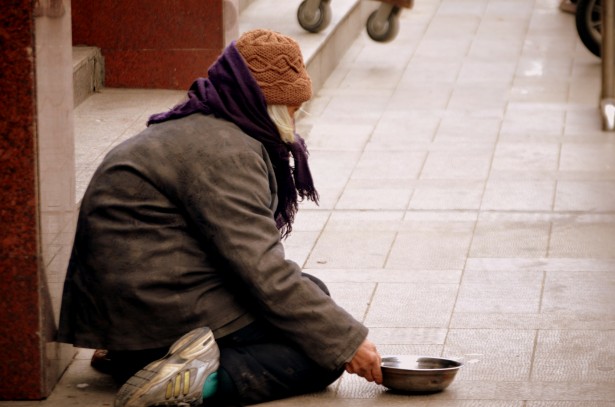 By Shari Reinhart
I did a thing today.
Actually I drove away from the thing I wanted to do because I wasn't sure about it.
I picked up my daughter as planned and when she got in the car, I told her about what I saw and what I wanted to do. She said, "If you don't feel right about not doing something, you should go back." So, I drove back with my Joy to the place where the woman stood holding a cardboard sign that read, "Please I have no job. I have two kids and we are hungry."
Come on now.
We all know in our heart of hearts that no one wants to stand on a street with a sign begging for help. We're sometimes just so wrapped up in our own worries being mindless to others around us that we don't imagine how good and easy we have it. Or worse, and I'm guilty of this too, we shove a few coins in their hands so we can feel better about ourselves.
So, what's so hard about helping another person out? Taking the first step. The first step which is to look into someone's eyes and see them. Really see them in all their humanness and their need.
I stopped the car and asked her if we could go together to buy her some groceries. She was a little bit shocked and a little nervous about getting into the car with us, but she did. And we drove around the block to the IGA and went in together. And we talked. And we learned that she had only been in Canada for two weeks. That she has two children. That she and her husband are waiting for their paperwork so that they can work. They're pretty desperate to get on their feet.
We shopped together with Amelia pushing the cart as she loaded it up with staples like eggs, milk, carrots, onions, a couple of chickens, and some cheese. Joy and I threw in a special treat for her young children too! Of course, she couldn't stop thanking us and yet, it was a pittance compared to her need.
Next time you're out and about doing your day, how's about stepping out of your comfort zone by doing something exceptional for someone who can use a little help?
I guarantee, it'll light you up inside. Even a small difference makes a huge difference.
—
About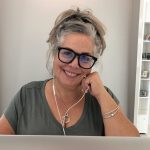 When Oprah chose Shari Reinhart to read from her personal journals on a post-911 November 2001 Oprah Winfrey Show about gratitude, that was all the validation Shari needed to start her freelance writing career. Reading, writing, journaling and imagining outside the box of her traditional upbringing, Shari was born to work her way to higher states of being and connection with like-minded people. Today, Shari works with aspiring and accomplished authors to put their experience, expertise and excellence out into the world. She does so by infusing all their knowledge with the heart, soul and sometimes vulnerability that people are eager to read these days.
—
If the world had more Shari's in it, it would be a super wonderful place. Feel free to leave Shari a thought or comment, she will be reading.