Hello ladies! As most of you know, I have been a proud Brand Ambassador for Microsoft Office for a few years now. Why was this the perfect partnership for me? Cuz not a day has gone by in 20 years that I haven't lived on one of Office's many programs: Word, Excel, Outlook, PowerPoint, and most recently, OneNote.
The funny thing is, as I transitioned from PC to Mac a couple of years ago, many readers said to me, "Erica, how can you still represent Microsoft Office when you can't even use it on your computer now?" While it might have seemed like a legitimate point, it couldn't have been further from the truth. Firstly, I would NEVER represent a brand I could no longer use or experience in my life. And the second misconception: that Microsoft Office doesn't run on Apple devices. I have been running Microsoft Office from the day I bought my Mac just a few years ago. Oh yes!
Now, you've read my blog posts on the power of Microsoft Office and its many programs: how I create my family budget in Excel, how I wrote my book 99 Things Women Wish They Knew Before Starting Their Own Business in Word, how I manage my contacts, emails, tasks and calendars in Outlook, and create my speaking presentations in PowerPoint. But I haven't described yet just how OneNote truly simplifies my life on a daily basis.
That's what I wanted to show you today… for all the busy women who have many balls in the air and wear many hats, check out the power that is OneNote.
SOME AMAZING NEWS:
Let me show you how I use OneNote across all my Mac Devices on a daily basis:
These are my actual screenshots from my iPhone which also appear on my Mac and my iPad as everything is synced in the cloud with OneDrive!
When I open my app, it looks like this.
A girlfriend sent me the recipe for Nobu's Chicken Teriyaki. Instead of recopying it into my recipe book (which takes too much time), I literally just grabbed a screenshot from my iPhone and popped the image right into OneNote. I gave it a title, and boom, I've got my recipes! I do this daily on my favorite cooking blogs– take a screenshot of the recipe and import the image right into OneNote!
I now have my kids hot lunch school schedule right in OneNote! Again, screenshot the confirmation email and import right into the app.
I've got the email confirming my son's spring hockey schedule in there too. Who has the time to enter in every date — screenshot the hockey schedule and boom, put it right into OneNote. Every Friday afternoon, I simply look inside OneNote to get our weekend play times. Easy breezy. And when my kids steal the iPad, I still have it on my iPhone!
I went to my neighbor's house and she served a delicious lemon salad dressing. What's the recipe I asked her? Again, all my recipes now live in OneNote, and are on me at all times! When I travel or am on vacation, or am staying with friends, I often whip out OneNote and have my recipes so I can cook with friends on the fly!
A girlfriend gave me a few hotel sites with great rates. I didn't want to forget them, so I've got 'em in OneNote!
When we have to return report cards, at least I can keep ours. I scan it right into OneNote. I have also scanned my kids' artwork. Who has the room to keep everything? I keep the best stuff and scan the rest for OneNote!
My grocery list, my to-do list, everything is now in OneNote. Additionally, for my taxes this year, I scanned all my receipts, files, etc… that I needed for business and personal, and everything was easily emailed to my accountant.
OneNote is a MUST-HAVE for every woman. Because you save your notebooks in the cloud with OneDrive, they travel with you – from home, to picking up the kids, to work and beyond. Simply the easiest to use, but most powerful program for everyday living and convenience.
I encourage you to find out more about the recent OneNote updates on the Office blog, or go to OneNote.com to install the app now!
I'd love to know… How do YOU use OneNote??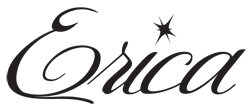 Disclosure: I'm proud to be a paid Microsoft Office Brand Ambassador. All opinions are my own.