Unless you have been living under a rock, there is no doubt you have heard about this week's published findings from a long-term study on red meat. Apparently red meat is going to kill us. Yup, I'm serious. The findings are quite frightening.
The headlines: "Red Meat Consumption Linked to Early Death"
See for yourself:
"A new study indicates that eating unprocessed red meat (hamburger, pork, roast beef, lamb) and processed meats (bacon, hot dogs, bologna, sausage) may increase a person's risk of premature death and raise their risk of death from heart disease and cancer says the study's lead author, An Pan of the Harvard School of Public Health." (Montreal Gazette)

"Small quantities of processed meat such as bacon, sausages or salami can increase the likelihood of dying early by a fifth. Researchers found in a 28 year study that regularly eating red meat, in particular processed meat, was associated with a significantly higher risk of dying prematurely- 13% increase in death risk for unprocessed meat, and 20% for processed meats." (The Daily Telegraph).
Now before you go have a cow (figuratively speaking), these studies were conducted on people eating small daily amounts. But still… worrisome. Researchers are suggesting chicken, fish and tofu as meat alternatives.
This is not a happy day for my family. My children eat a minimal food variety as it is. When they devour my hamburgers and spaghetti & meat sauce (about the only 2 things I know how to cook), I'm thrilled! It sure as hell beats grilled cheese, chicken nuggets, or noodles! So now, it's as if I have completely run out of meal options.
I must admit, I am not shocked by the findings. I am a very healthy eater, and although I'm known to love a good juicy steak every now and then, it just doesn't FEEL good for my arteries.
So, where do I stand? I have opted to stick to my life's motto about everything: MODERATION.
What's YOUR take? Are you on the fence? Do we take these studies with a grain of salt (which will also kill you, by the way?) What substitutes are out there if we choose to cut meat out of our diets? Will YOU stop eating meat? 
PS – After I read the article, I went to my local vegan store and bought this for dinner last night. It was to die for. Sweet potato soup, followed by tofu with noodles and vegetables, and bean quinoa. It was actually the best meal I've had in months. Something to ponder…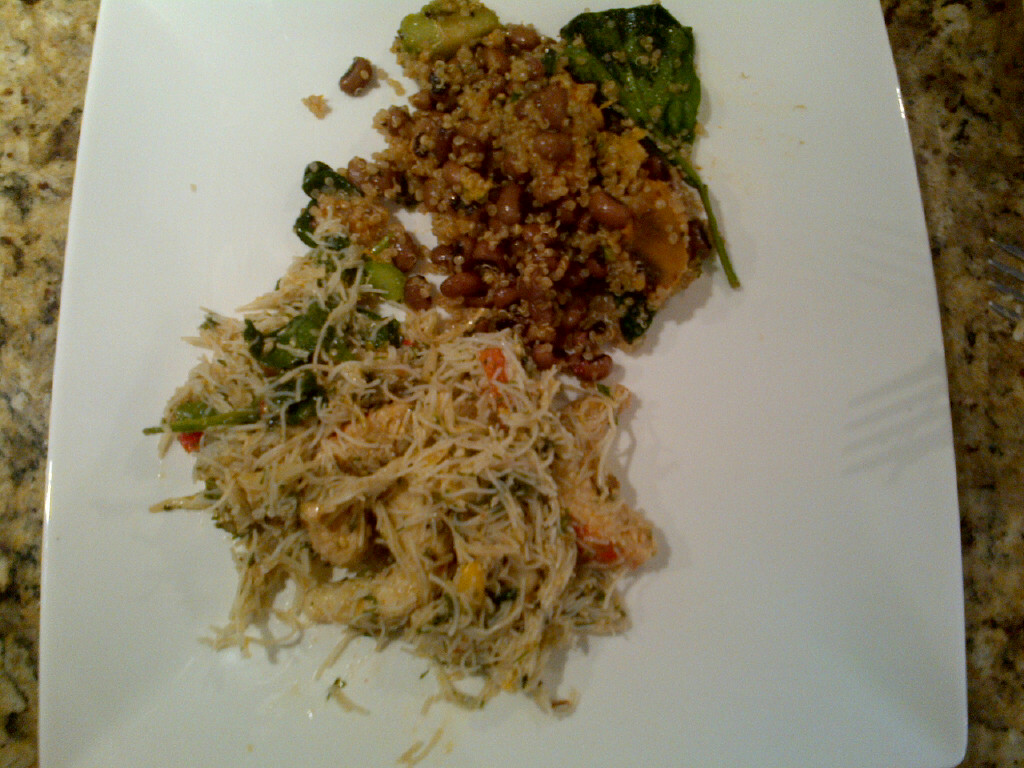 Again, I'd love to know where you stand?
xoxEDxox