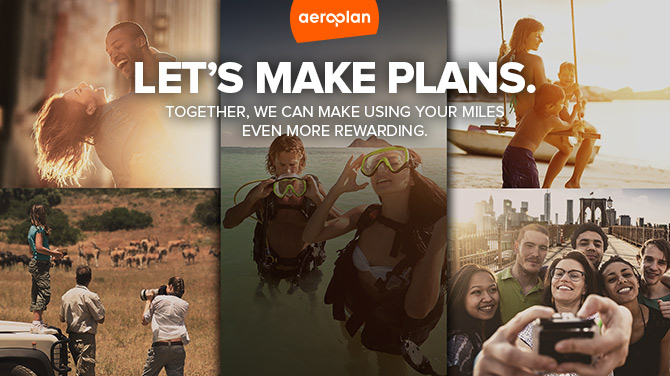 Let's get right to it, shall we? Tuesday is as good a day as any to announce an exciting giveaway! You, my awesome readers, know that I have been a loyal member of the Aeroplan program, accumulating Aeroplan Miles as I have spent dollars (which I have redeemed for airfare, hotel, car rental, merchandise, and more), for almost 20 YEARS! I believe in this brand so strongly, that I am very proud to be their Brand Ambassador for a few years now.

I'm super psyched about this announcement today. It's very cool. Aeroplan just launched a campaign that will encourage members to share their ultimate goals in the program. The Goal Setter campaign will be visible across a number of Aeroplan channels directing members to a dedicated site where they can provide up to 3 goals.
Once you have shared your travel and merchandise goals, Aeroplan will use this important data to create a more personalized experience for you with targeted opportunities within the Aeroplan program!
Here's what I did, and I'd love to hear about your goals!!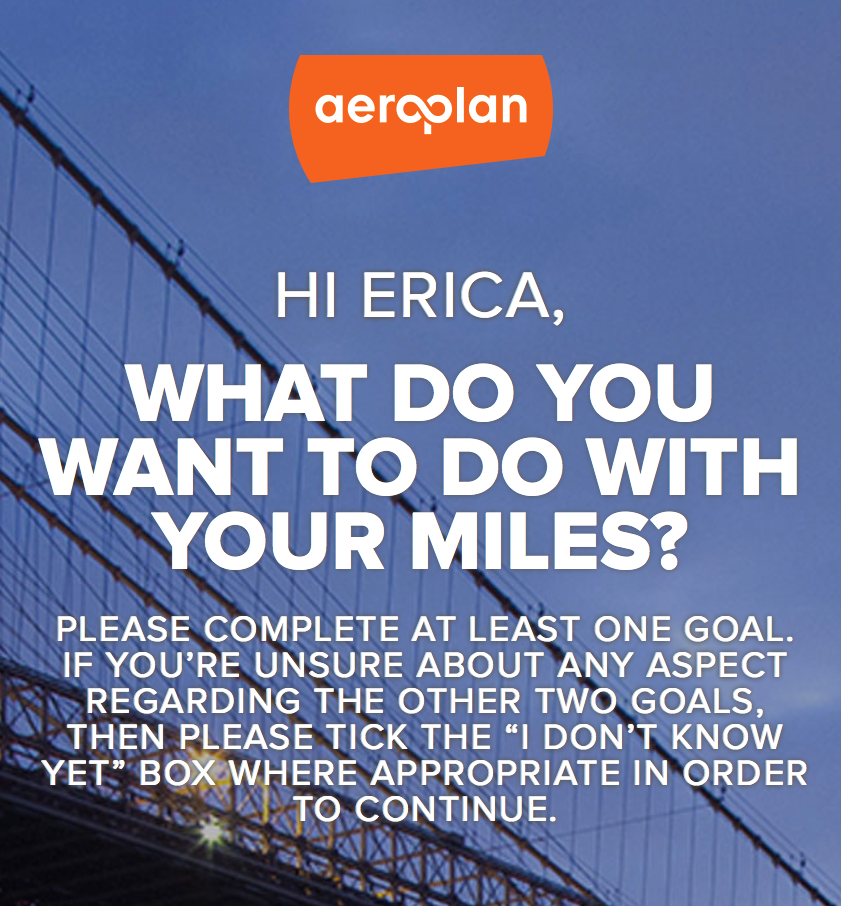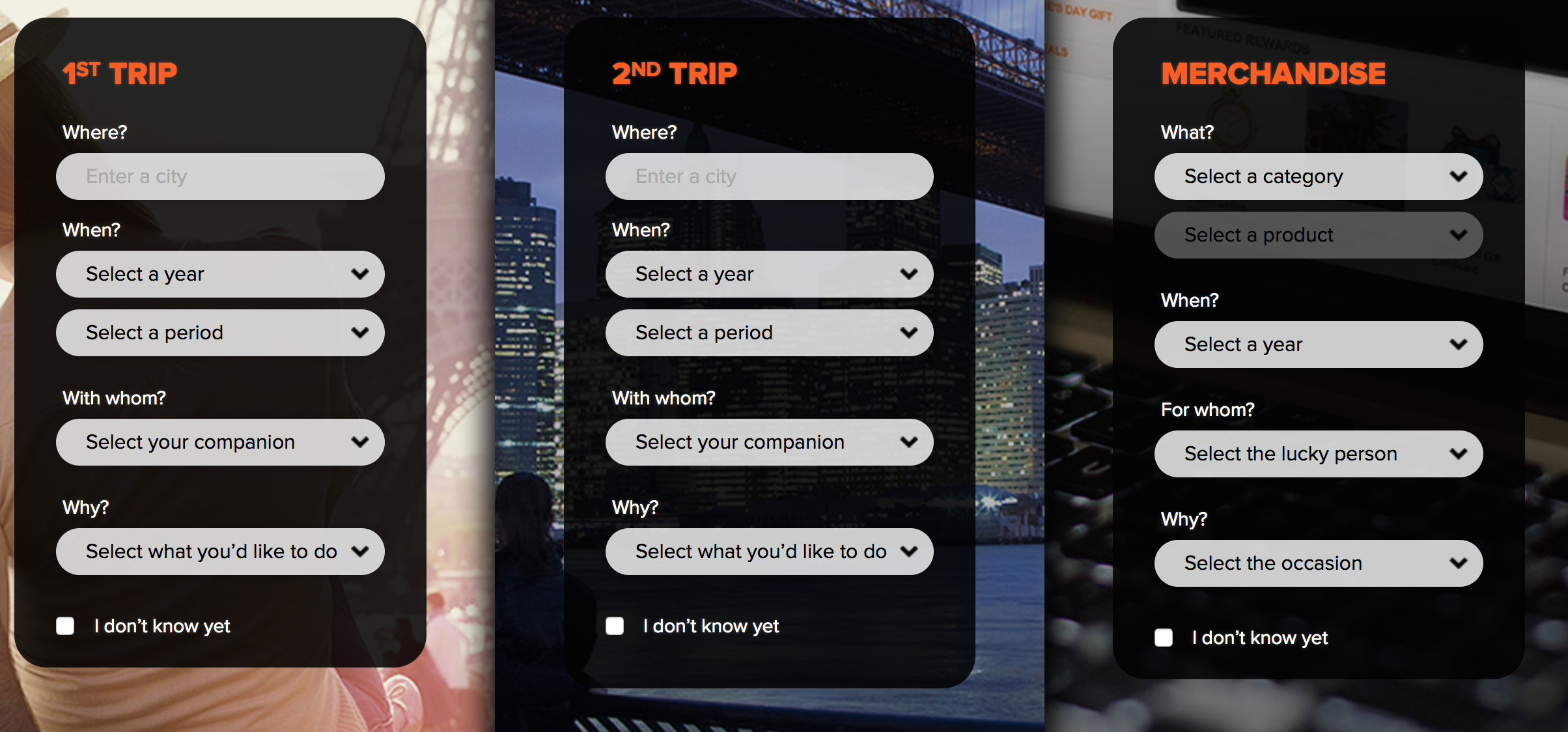 My 1st trip, I entered is Israel. It's our dream is to take our son to Israel end of next year for his bar mitzvah. My second trip I entered was Cannes, as it has also been my dream to go to The Cannes Film Festival. And third, I opted for a fun entertainment reward, but you can choose from electronics, gift cards, sports & outdoor and more. I am hoping for a cool concert!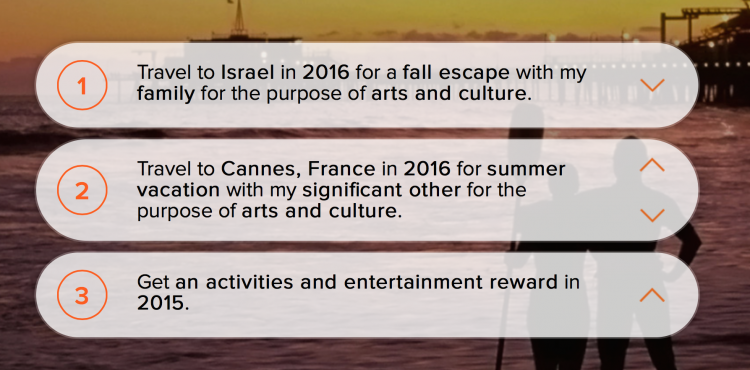 Make sure to visit www.aeroplan.com/goals and tell Aeroplan how you'd like to use your miles!
Now here's the second fun part…
LISTEN UP! In honor of our partnership together, here comes your FUN CONTEST:
Aeroplan will be giving TWO LUCKY RANDOM WINNERS 3,000 Aeroplan Miles!
To enter the contest, simply do the following:
Simply answer this question in a comment below:
What is your Aeroplan Travel Goal? If you could go anywhere in the world using Aeroplan Miles, where would you go?
We'll need the your name and Aeroplan number (which you can easily get at aeroplan.com) and contact info in order to ensure you receive the miles (if you are the winner). It's that simple!! Join Aeroplan today, start accumulating, start redeeming, and enjoy all the benefits this incredible program has to offer!
So don't forget to answer the question in the comment section below for your chance to win 3,000 Aeroplan Miles! Make sure to include your email address (which stays confidential) so that we may reach out to you if you are our lucky random winner. Please share this post with anyone who loves to travel, or spoil themselves!
And finally, don't forget to:
Happy Tuesday, lovely ladies! I am on a high after attending both my sons' Passover seders at school. Sometimes, they make you awfully proud. 😉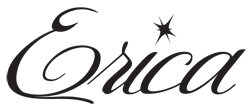 * Disclosure: I'm proud to be a paid Aeroplan Brand Ambassador. All opinions are my own.
* Contest is open to Canadian residents only over the age of 18. Random winner will be drawn APRIL 14, 2014, 12pm.