'Tis the season for giving, and fabulous fashion! There's no better place to stock up on the greatest office party, holiday and New Year's party attire AND gifts than the store on every main street and in every mall across Canada, and online at LeChateau.com.
So let's get started, shall we? I'd love to give you some fashion and gift giving suggestions this holiday season.
The first dress comes care of an event from last night. One side sexy, one side elegant. This dress is PERFECT for a night out on the town, or for a fun New Year's Eve with friends.
Or how about this fun V-neck Sequin top to jazz up any pair of black pants. With blazer, or without!
Here is the PERFECT Leather-Like Skinny Fit Pant. It's versatile and perfect for this holiday season!
Or how about these Jacquard Slim Fit Pants? Throw a fun top or a blazer to dress them up or down!
This Baroque Print Mini skirt will keep you on trend this season and looking fun and fab.
Feeling daring and LACEY? How about this beautiful Lace Cocktail dress and Red Lace Cocktail dress.
Now for the outdoor lover who likes to be on-trend, pick up this great Fair Isle Scarf for an unreal $25! I'm running out to get this one ASAP. I love it!
For the luxe-lover who likes designer touches, get the leopard faux-fur snood with matching leather-trim leopard print gloves.
Or let your loved ones wrap themselves up in a cozy sweater coat, perfect for those nights by the fire.
Or these cozy sweaters that I love. White angora or the black & white throw-over.
Need a stocking stuffer for the glam gal on your list? For a fantastic $15, spoil her with these stunning architectural gem earrings
How about a holiday party perfect pair of holiday-party-ready embellished booties or these Strappy Platform Pumps!
Whatever your mood this holiday season, LE CHÂTEAU has you covered. I am proud to be their Brand Ambassador, and am NOT on the fence when it comes to wearing their clothes whether I'm working, or playing! I especially love to wear LE CHÂTEAU clothes and accessories on my weekly parenting segments on Global TV. To see more of these weekly looks, you can find them on my Instagram account: Instagram.com/EricaBDiamond.
Also, don't forget to ENTER THIS FAB CONTEST NOW! Click this picture to enter!!
Like LE CHÂTEAU on Facebook.com/LeChateauInc
And follow LE CHÂTEAU on Twitter.com/LeChateauStyle
Have a beautiful Thursday ladies! I'd love to know what you think of the looks above.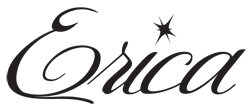 Disclosure: I'm proud to be a paid LE CHÂTEAU Brand Ambassador. All opinions are my own.