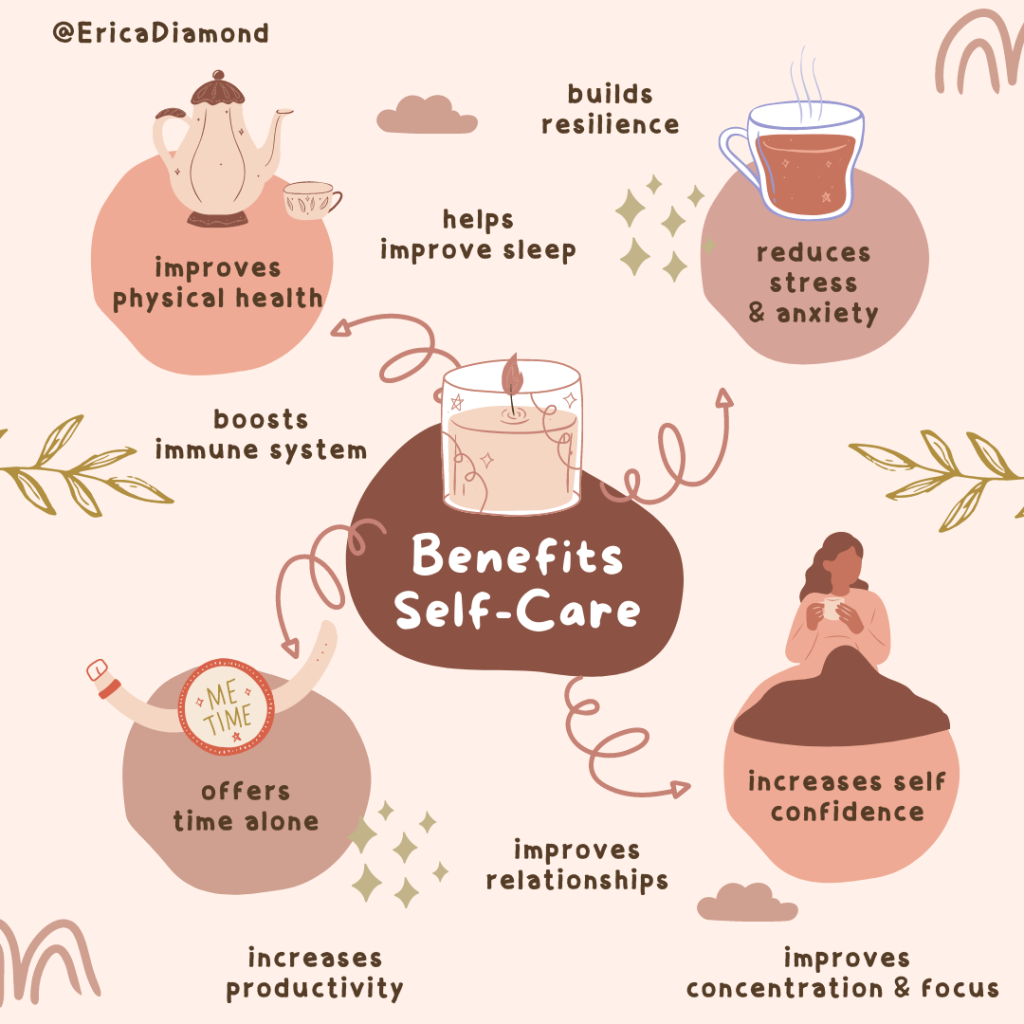 Here are 10 Benefits of Self-Care:
Improves physical health
Reduces stress and anxiety
Offers time alone
Increases self-confidence
Builds resilience
Helps improve sleep
Boosts immune system
Improves relationships
Increases productivity
Improves concentration and focus
If you are ready to start creating a life of less stress, more calm and greater joy, I have a free self-care resource guide to get you started. You can also sign up for self-care tips right to your inbox each week in our newsletter. If you are prepared to really level-up this spring, I have 4 free self-care resources to get YOU started today. These will help below.
If you have any questions, are interested in truly building a life of balance, harmony and well-being, you can now book a FREE 15-minute discovery call with me.
It's time to take your power back.