By Kelly Anne Erdman M.Sc, R.D.
I'm a sport dietitian and cycling Olympian with the Canadian Sport Institute Calgary, where I consult several national teams. I was also the Performance Dietitian for the Canadian Olympic Committee and Team Canada at the London Summer Olympic Games. I was their main support during the games when it came to food selection and dietary needs.
I love what I do – helping athletes to achieve their personal best success (and hopefully that means medals), is tremendously fulfilling!
Aside from being a sport dietitian, I've got another important job– I'm a mother to two highly active kids who are into competitive hockey and track and field, respectively – so I like to practice what I preach at home and in the office.
I'm always looking for relevant nutritional tips not only for athletes under the stress of elite training, but tips that all Canadians and Americans can benefit from. After all, while not everyone is an elite athlete, we all experience stress in our daily lives, just a different kind of stress– from within the workplace to managing busy households.
I've always advocated that we're all following the 'See Food' diet somewhat subconsciously – if we see it, we eat it. Whether advising high performance athletes or busy stay-at-home households, my advice is the same – the physiological effect that our vision has on our eating habits is huge – you are what you eat!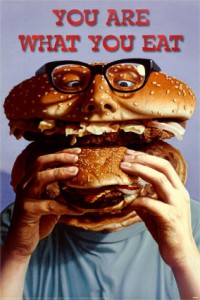 I recently saw some compelling research that prompted me to really think about the 'See Food' diet in a new light. In this survey, 43% of Canadians say they are more likely to eat what they see first in the fridge, but the majority of respondents (61%) admit they forget about produce tucked away into fridge crisper drawers because they can't see it.
More than half (55%) admit that they still limit the amount of fresh produce they buy, based solely on what will fit in their crispers. As a dietitian, this is particularly alarming to me: I recommend that about half of our plate at meal time be loaded with fresh fruits and vegetables, and relying on crisper storage quantities alone just won't cut it.
Here are 5 simple tricks and tips that can make all the difference when it comes to organizing your fresh food fridge storage, and helping to make healthier eating choices at home:
1. Free fresh produce from the crisper: I'm a big fan of Samsung's Twin Cooling Technology, which means that your fresh produce can be stored anywhere in the fresh food area of the fridge – not just stuffed in the crisper where it's likely you won't see it and won't eat it. Keep fresh produce clearly positioned on shelving at eye level in the fresh food section of your refrigerator.
2. Keep it simple for kids to make a healthy snack choice: With school out and kids spending more time at home this summer, they'll be into the fridge more often. All Canadian parents surveyed said it was important that they pass on healthy eating habits to their kids, but only 59% make an effort to put fresh produce in their children's line of sight in the fridge. Counter-height fridge drawers offer a great place to keep healthy snacks in an easy-to-see and access area for kids.
3. Inspire recipes with natural groupings in the fridge: The majority of respondents (72%) do not tend to group food items together in the fridge to remind them of recipe ideas, but pairing fresh produce and herbs with meal mains like chicken or fish, help to inspire healthy recipe ideas such as stir-frys – a quick, easy and balanced meal for busy families on the go.
4. Use clear storage containers when storing food in the fridge: If you can see it clearly, you're more likely to eat it.
5. Go for bright colours when choosing produce: Experts recommend loading up on dark green and bright orange fruits and vegetables every day; the brighter the food, the greater the nutrient density. The more attractive visually it is to us, the more likely we'll eat it. Think broccoli, kale, Swiss chard, spinach and carrots, oranges, sweet potatoes, peppers and squash. Greens are a low calorie option and are especially loaded with nutrients like vitamin K, magnesium, folic acid, calcium and fibre.
The first day of summer starts in 48 hours. If you've been sitting on the fence, stalling to get healthy, now is the perfect time to organize your space and encourage healthy eating habits. It's never too late to begin.
Good luck, and I'd love to know how you do.
Kelly Anne
—
About Kelly Anne Erdman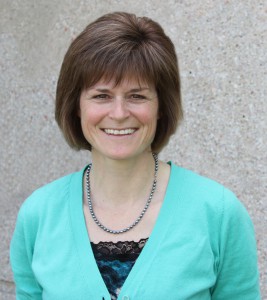 Kelly Anne is a Performance Dietitian (MSc, R.D). As the only performance dietitian for Team Canada for London Summer Olympics, she joined their athletes overseas at the games to support their nutritional needs. In addition to advising on any of their individual dietary needs, Kelly Anne was also responsible for sourcing all of the food for Team Canada in their official lounge in London.
An instructor for the National Coaching Institute where she teaches nutrition to the national team coaches in the National Coaching Certification Program, she is also a consulting nutritionist for the Calgary Flames Hockey Club, as well as several corporate clients and works in private practice at the University of Calgary Sport Medicine Centre. In addition to working directly with athletes, she also consults with coaches on nutritional training plans for their own teams.
Kelly Anne has extensive experience training and competing in sport, as she was a member of the Canadian Cycling Team (Track & Road) from 1985 to 1992, competing in the 1992 Olympics in Barcelona. In 1999 she was inducted into the Alberta Sports Hall of Fame and Museum.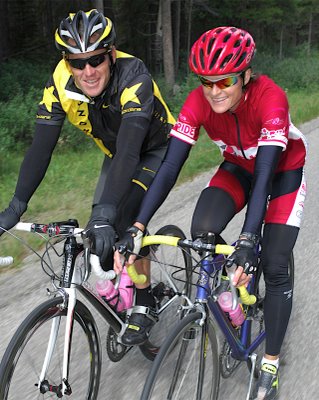 —
Tell us, how do you organize your fridge? Have any of these tips helped you? Do you struggle preparing healthy meals and getting your family to make healthy choices? Share YOUR health food tips right here.