Sunday is the day we honor mothers everywhere. For some, Mother's Day is a day to rejoice. For others, it's a sad and difficult day, as many will celebrate this Mother's Day without a mom. While still for others, it's a dreaded day filled with tension and perhaps regret of what could have been. I recall two years ago, I was at Walmart buying cards for my mother and mother-in-law, and next to me, there was a beautiful woman in her thirties also shopping for cards. We looked at each other and said, "Not a great selection, huh?" But then I found something really nice, and I said to her, "Hey, look at this one. It's a nice one," to which she replied, "Oh no, I can't stand my mother."
This year, I would like to pay tribute to a special woman. My mother. She has devoted herself whole-heartedly to our family, and today, I honor her.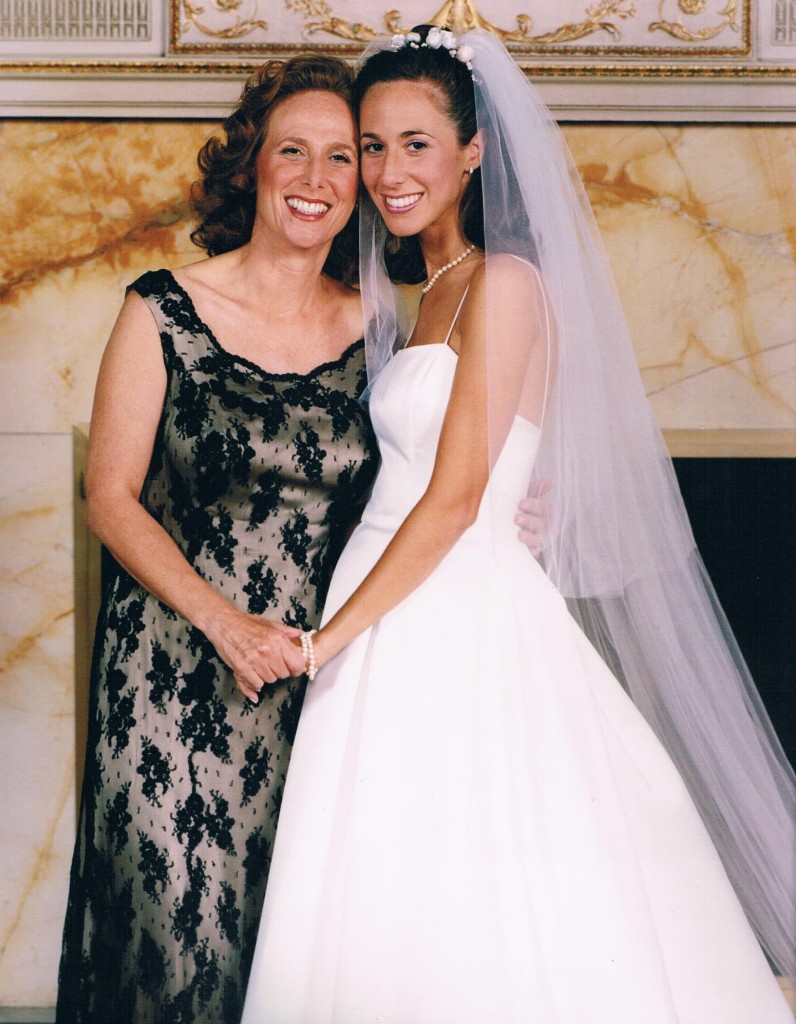 Mom,

It feels like just yesterday I was your little girl. Your only child. All my memories, as far back as I can remember, are of the two of us. You and me, sitting at our small kitchen table, eating foods that really no one ate back then. Whole wheat bread, organic fruits, all healthy things. I remember saying, "Why do I always have to eat healthy food?" To which you replied, "It will make you grow big, strong and smart. And one day, you will also feed these foods to your own kids."

Little did I know you were right.

The house was quiet. Daddy was working. Hunting for our family. And all I remember is us always… TALKING. Maybe that's why I became a businesswoman and speaker. We just always… TALKED. Nothing was off limits. Cigarettes– we talked through. Body image– we talked through. Drugs– we talked through. We even talked about sex. Repression was not a word in our vocabulary. We never let anything slide under the rug, and we dealt with problems head-on. We ripped off band aids and dealt with the wounds. Right to the core. Raw.

I was a good girl. I was. Despite the few mishaps here and there- bringing boys to my room too late at night (remember that? Daddy asked if I was prostituting), or smoking with Caroline the babysitter at 8 years old. Despite these MINOR INCIDENCES, I was pretty good. And you didn't scold me for experimenting. 

At every stage in my life, you have been my biggest cheerleader. Through the good – me as a prima ballerina for 17 years, good grades in school, marriage to my best friend, the birth to my boys. And then, through the bad – break ups with boyfriends, my failure to get into MBA School, disappointments. You always showed me unconditional love. It has been this, that has made me flourish.

We also laughed. A lot. I still remember lying in my bed at night trying to sleep, hearing the sound of your cackling laughter. You watched Three's Company religiously, and I can still hear Jack Tripper's voice in my head shouting, "Jaaaaanet!"  You let me stay up 'till 10 o'clock Thursday AND Friday nights to watch Dynasty and Dallas (my favorite shows) when none of my friends were staying up that late. And you let me BLARE Laura Branigan's "Gloria" on my 45 record player even though you hated the loud noise. We had great times, and we continue to share great times together.

So today, as I reflect upon the past 37 years of being your daughter, I feel so lucky. Lucky to have been born into the bosom of infinite love, dedication, closeness and respect. I only hope that one day, my children will look up to me, as I have looked up to you, as a role model and mentor. And I only hope that they grow up with the confidence and self esteem I have grown up with, because of the way you nurtured me.

With love and gratitude.
Mom, enjoy this video…
I would like to wish a very Happy Mother's Day to my incredibly devoted mother-in-law, who has role modeled for me, the importance of family. I love you and am so grateful for you. And to ALL Moms everywhere, a very Happy Mother's Day. We are definitely a tribe, and it does take a village to raise a child. Whether you're a first time mom, or this is your first mother's day without your mom, I wish you love and many blessings, and lots of laughter. Enjoy the moment, and I hope someone spoils you on Sunday.
And tell us, what does Mother's Day mean to you? How will you be celebrating on Sunday? What are YOUR memories of your mother? Today is a day to celebrate women. Honor your mom by telling us what she means to you.
xoxEDxox