Sunday is Mother's Day. This Mother's Day 2010,  I am a Blogger for the first time, which means I can profess my love for my mom TO THE WORLD! Mama I love you. You have been my best friend for the past 35 years. In fact, I will show you now for the first time, in honor of Mother's Day, my tribute to you and dad in my upcoming book:
"This book is dedicated to all the incredibly supportive people who have stood by me throughout my journey. You are my air, my breath, my reason for living. And there are many. After all, it takes a village to raise a child.

To my parents Rosalie and Gary, who have loved me unconditionally and with such intensity. You have instilled in me the value of hard work and integrity since my inception. You are my sounding board, my strength and my inspiration. We're a small family, but we're a good family. Words cannot express my love for the two biggest role models and mentors in my life."
For some, Mother's Day is a day to rejoice. For others, it's a sad and difficult day, as many will celebrate this Mother's Day without a mom. While still for other, it's a dreaded day filled with tension and perhaps regret of what could have been. I was in Walmart buying cards for my mother and mother-in-law yesterday, and next to me, there was a beautiful woman in her 30's also shopping for cards. We looked at each other and said, "Not a great selection, huh?" But then I found something really nice, and I said to her, "Hey, look at this one. It's a nice one," to which she replied, "Oh no, I can't stand my mother."
So my idea for Mother's Day, was to celebrate and honor all mothers around the world. So, I did a little questionnaire for women of all ages, races, religions and ethnicities. I asked my audience: When thinking about your mom, you expect certain attributes and traits to be passed on from mother to daughter. But other attributes like weird habits, quirkiness, and distinct phrases can truly make us laugh and say, "Mirror mirror on the wall, I've become my mother after all!"  I asked the women to describe the good, the bad, the ugly, and the funny things they've inherited from their mother, and how these characteristics have made them the incredible (or crazy or wonky) woman they are today!
Here are some of their answers… Enjoy!
Anonymous…
The good: the most important thing that my mother taught me about and gave me is unconditional love, which i am very grateful for and is probably one of the main reasons why today, at age 50, i AM a good person and i AM NOT in a cemetery, a prison or a psychiatric hospital.
The bad: while my mother was a caring, loving instinctive person, she was also very naive and, unfortunately, this has always irritated me and been a source of conflict between us.
The ugly: my mother was a very weak person/role model and did not "save" me physically from a mentally-ill, abusive father but I forgive her because she did save what was left of my soul, my mind and my heart (see "the good" above).
__________________________________________________________
Anonymous….
My mom has to be the bravest woman I have ever met and I'll tell you why.
At 2 she lost her father, he committed suicide. Her older brother became the "male role model" which turned into a disaster. How can an 11 year old boy become the man of the house? And that's how her life began.
Married for over 22 years she endured years of abuse both verbal and physical until she just couldn't take it anymore. Being medicated 24/7 for depression was just not how she wanted to spend her life.
At 36 yrs old, she decided to go back to school have do secretarial school as a young teenager. She needed to support her Mother and siblings.
My mom went on to graduate from university and got her Masters in Education. She became a therapist 25 years ago.
That was the courage she needed to walk away from a terrible dysfunctional marriage. Her 2 daughters were older yet she worried what would become of them if she did leave. She took my sister with her (my sister was 14, I was 19) because there was nothing my father could do to help my sister in her schooling as there was a language barrier (my father spoke mainly Greek back then) as he did not read or write English.
I stayed behind with my father and no, I have no idea why. But today I do. I needed to for reasons that became clear as time went on.
What my mom helped me gain as a woman was a strength that is beyond measure. As much as she lived in hell, she still taught me that strength is not measured in how loud one can yell or how tough one can act. My mother's lessons will actually break what has become a generational dysfunction; be strong enough to expect nothing but the best in your life without demanding it, but commanding it by your very existence. She taught me class, respect, courtesy, kindness, selfless mothering but most of all, she taught me, as my best friend to never judge a soul and to be open to listening without prejudice.
Today as a grandmother of 4, she is truly and literally adored by her 4 grandchildren.
She is my best friend, and she is my sister's best friend.
She is a tower of strength that stands tall without a word spoken.
__________________________________________________________
Anonymous….
One thing my mother does is repeat herself a hundred times when reminding me to do something……..then it is inevitable that whatever it was, I forget to do it. Why? Had she not reminded me so many times I would have remembered!!
__________________________________________________________
Anonymous….
I have turned into my mother: I can never remember where I parked my car or put my keys. I lose papers and cheques all the time. I forget what I am saying in the middle of a conversation….all because of my mother. I better not ever get as fat as her. (That last comment was off the record…)
__________________________________________________________
Anonymous….
My mother has been my best friend for as long as I can remember. Growing up she was always really hip, cool, smart and most importantly there for me and my siblings. My mother has always been slim & attractive and I always hoped that I would inherit her good aging genes (so far so good!!!). I always admired my mother's strength and conviction and most importantly her confidence. For the most part of my teen years my mom was practically perfect.
Well, what has been most interesting, is as I have gotten older, moved away from home, gotten married and become a mom, it is interesting how you see certain things differently. While my mom continues to be one of my best friends, there are also aspects about her that I fear I will inherit…Often times when my parents are having a disagreement they will often call me for a perspective because I tend to be rational. My mom can at times be irrational. Like my grandmother before her.
My mother loves to be helpful – when she visit, she will offer to do so many things, like ask my husband if she can make him dinner or do his laundry. When he says no, she asks him several more times "are you suuuuure?" I know it is done out of love, but if you are going to ask a question – respect the answer.
Alright, but the truth is my mother is an engaged and thoughtful mother who instilled a sense of self confidence and trust in me – I credit much of my success in life to her. I always knew that she is in my corner, no matter what!
My parents have been married for almost 40 years and like many of our parents generation they married young and my mom did not have a career – she was the one who taught me to make sure that I focus on my career so that "I never have to ask a man for money." She also taught me the importance of being honest with your partner – no marriage or relationship is perfect, disagreements are normal and healthy!! And lastly – as a mother to a 2 1/2 yr old son, I hope that I can be half the mother she was to me! She taught me that being a good mother was about love, honesty and trusting your children. I don't remember a time when my mother wasn't present for a key event in my life! She made me a priority!
I am now a working mother and wife, and balance is often tough. But the one thing I know for sure: Family is my top priority — and that is the most important lesson I learned from my mom!!!
__________________________________________________________
Anonymous….
When my mom was 50, I used to make fun of her as she went to bed at 9:00pm every night. I'm 42, and can't wait to get into bed by 8:30pm at the latest!
__________________________________________________________
Anonymous….
I have become my mother: A multitasking maniac who never sits down at supper time…still wearing my coat at the stove/ fridge because I haven't had time to take it off.  Sad but true.
__________________________________________________________
Mom, enjoy these BLAST FROM THE PAST pics. You can click to enlarge…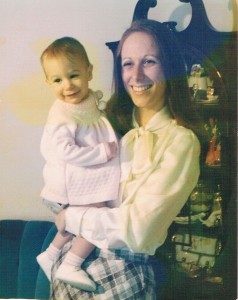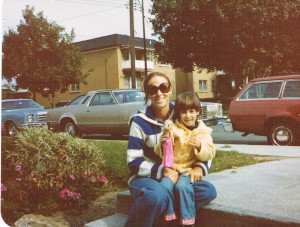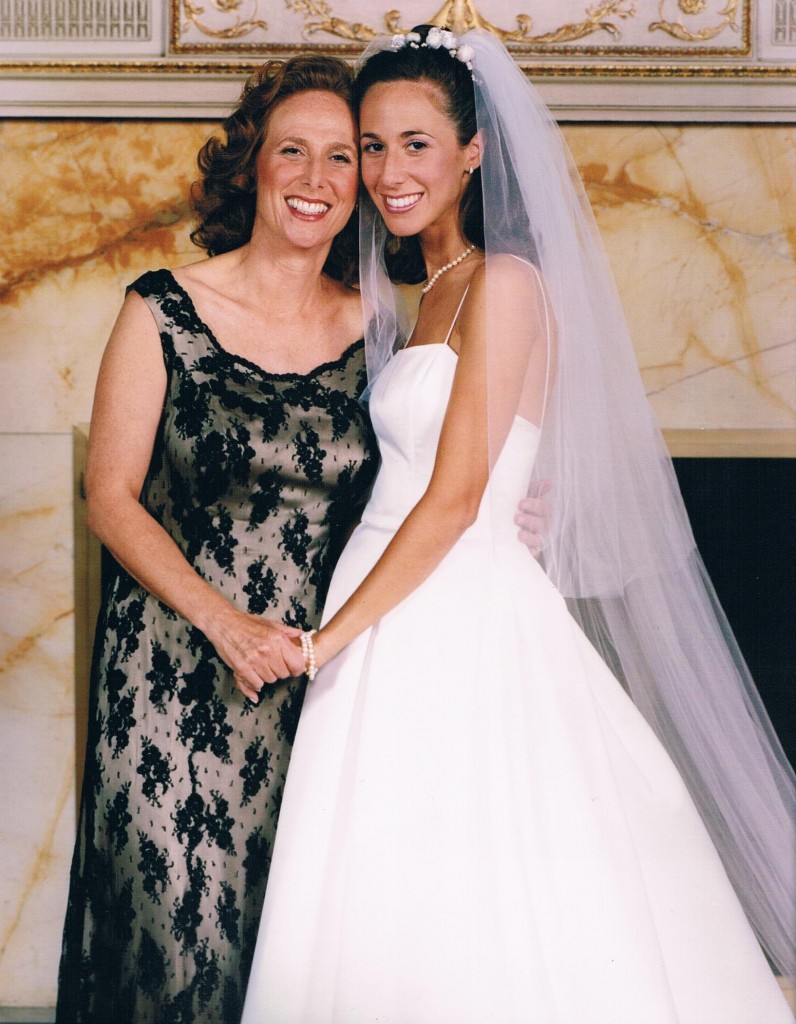 So a Happy Mother's Day to ALL Moms. Whether you're a first time mom, or it's your first mother's day without your mom, I wish you peace, forgiveness, love, cherished memories, and laughter this Mother's day.
This weekend is a tribute to all mothers. Please share with us some of the characteristics you have inherited from your mom and how these traits have made you the incredible woman you are today! Don't hold back! Feel free to post anonymously.
Until next time, a very Happy Mother's Day to all.
xoxEDxox