I recently sat down with WestGroupe do to an interview on life, inspiration, making a difference, and Women On The Fence. I wanted to share that interview with you today. If you haven't heard of WestGroupe, they are a cutting-edge eyeglass company, so if you are a glasses wearer like me, you might love some of their incredible styles.
I give you, our interview…
—
Erica Diamond is undoubtedly a woman with a vision. It seems whatever she puts her mind to, she achieves with greatness, inspiring one woman at a time. To name a few, not only has she been named to The Top 20 Woman in Canada, featured in FORBES Magazine twice, in their Top 100 Websites For Women and 25 Most Influential Woman on Business on Twitter, and is the Weekly Lifestyle and Parenting Correspondent on Global TV, but she runs her own blog: Women on the Fence. Oh, and if that wasn't enough, she was also recently approached by Mattel to have a Barbie designed in her likeness to honor her role as Chief Inspiration Officer of Entrepreneur Barbie in Canada.
We invited Erica to our head office in Montreal to pick some fashion for her face. Erica is an eyewear wearer and was looking for a fashionable frame to compliment her look. We sat down with Erica to find out how she manages to do all that she does. Here is what she had to say:
WHO AND WHAT INSPIRED YOU TO START WOMEN ON THE FENCE?
ED: I started my own company at the age of 24 in 1999. Things were going very well, I got married, and my business was growing. I won many business awards along the way, and I was enjoying married life and entrepreneurship. Then, SCREEEECH! I pushed out my first baby boy, and man, was I in for a curve ball!
Fast forward to 2006, with one son and another son on the way, at this point, I was struggling in my roles as business owner and mother, and felt like I had one chance to raise my sons right. Canada's largest retail chain of bags at the time, Bentley, was now courting me to purchase my company. I felt like it was almost a sign from above to sell my company and stay home, be a full-time mom and take care of my kids.
I stayed at home for 3 years wonderful years with my boys, and in 2009 my entrepreneurial itch returned. I wanted to start "something" and "do something," I just didn't know what exactly. I didn't want to work a 9-5 job because I wanted flexibility to be with my family. My husband suggested I work with him, but I thought that was a recipe for divorce! I was feeling stuck and on the fence and wasn't sure what to do. I thought it would be a cool idea to start a blog for women who, just like me at the time, were having trouble getting off the fence. And so I took the steps to move forward and create my blog WomenOnTheFence.com and finally, there it was, my first blog post on September 11th, 2009. This would be my documented journey getting off the fence, and we would all take the leap together. We would also be inspired by other guest bloggers, experts, and celeb women. My goal of my entire brand today is to always help women get off the fence, get unstuck and thrive in their life, career and motherhood.
WOMEN HAVE MANY COMPLEXITIES. WOULD YOU SAY THAT YOUR GOAL IS TO INSPIRE WOMEN TO FIGURE OUT EXACTLY WHAT THEY WANT OUT OF LIFE AND HELP THEM BUILD UP THE COURAGE TO TAKE THAT TURN IN THE CROSSROADS AND GET OFF THE FENCE?
ED: Yes, my goal (whether I'm speaking, on TV, coaching, in the blog, in my book), is to always help women get off the fence. Many times, as women, we find ourselves stuck and immobile, and I coach women to make that move. On our blog, we talk about umpteen topics, but I try and have it always relate back to the reader. You might read a blog post story about a woman who is gay and in the closet that feels stuck because she wants to come out and doesn't know how. At first glance, you might think that this has no relation to your life and see no connection; however, while you might not be gay, the concept of living with a secret might resonate with you. Maybe you're living in financial debt and nobody knows, and through reading someone's story, you begin to see a parallel to your own life, and it serves as a reminder to speak YOUR truth.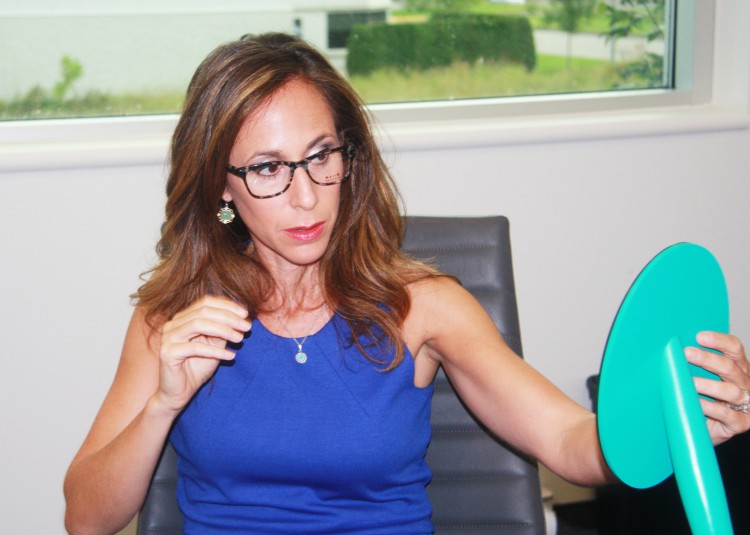 HOW DID IT FEEL TO BE ON FORBES MAGAZINE, TWICE! ANY OTHER CAREER MILESTONES YOU CAN TALK ABOUT?
ED: Those were definitely milestones in my career that I am proud of. That, and being named one of The Top 20 Women in Canada as well as nominated for Digital Personality of the Year last year were all big milestones in my career. But I have to say my definite biggest milestone was having Mattel design a Barbie in my likeness to honor my role as Chief Inspiration Officer of Entrepreneur Barbie in Canada. I joined the ranks of women worldwide who are trailblazers and glass-ceiling breaks to inspire entrepreneurship in our young girls, and to honor that role as the only Canadian Chief Inspiration Officer of Entrepreneur Barbie in 2014, seeing Erica Diamond Barbie a few weeks ago was thrilling. Erica Diamond Barbie took 5 months to make, and if I am to be honest, I kind of wish I had a little girl to share it with,  but my boys do think it's cool!
TELL US WHAT HAS YOU "HOOKED ON LIFE"?
ED: Food and Music. On my Instagram account, it says "foodie that can't cook and shower singer that can't sing." I love food, even though I can't cook and I live for the music. I wouldn't be able to do what I do without it. I am passionate about both strongly. I'm living my passion; I'm doing what I love. Most days it's great, other days I struggle and suffer, like any working mom. I think a life without passion is to walk this earth as a zombie.
We all need passion in our lives, and if you're not doing what you love now, might I suggest:  How can you moonlight at night or on weekends to take the direction towards doing what you love? We all have to pay the bills, so not everyone is working their dream career and many people go to a job that they hate, but can you moonlight and take the step towards your passion? Because I think that's key to thriving.
—
Wanted to show you a little bit about WestGroupe, a FASHION FOR YOUR FACE company. After spending careful time with me to choose the perfect pair of eyeglasses, I finally found them! It's funny, I always saw my glasses as necessities, something I HAD to wear. But after leaving WestGroupe, they made me realize that my glasses are actually a fashion ACCESSORY. They can actually serve a purpose other than just helping me see. That was cool.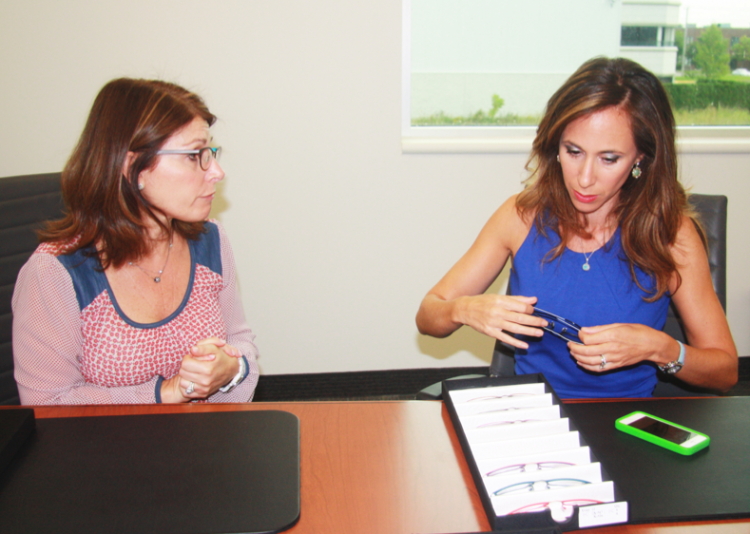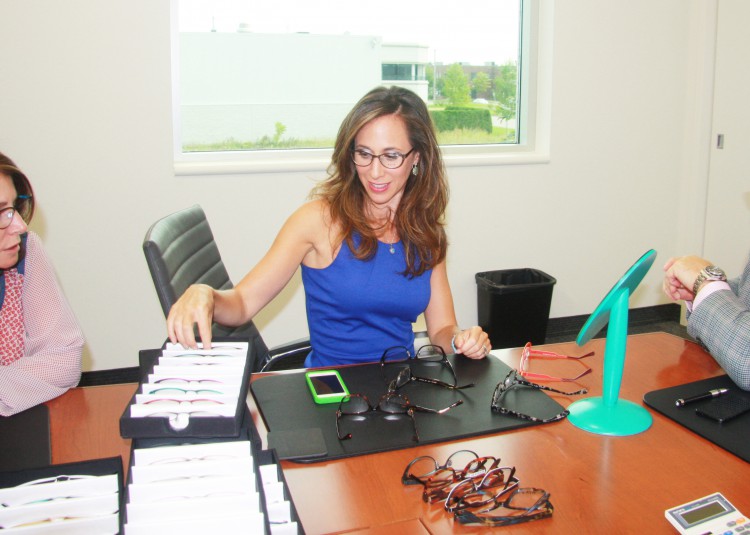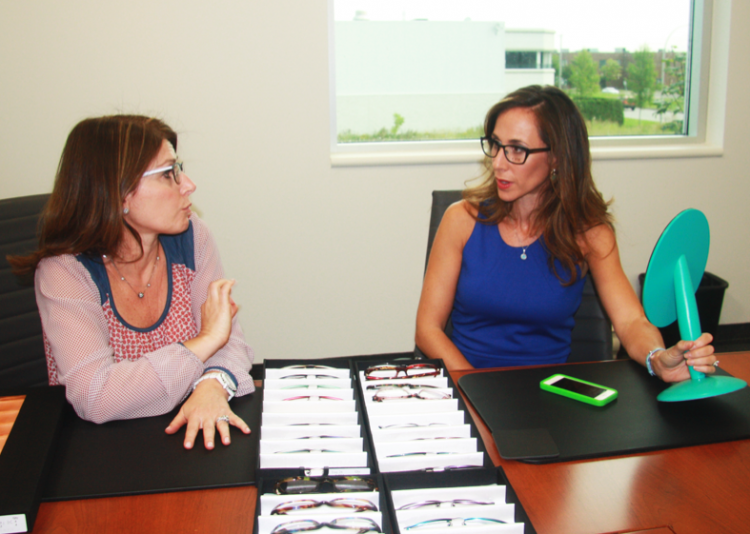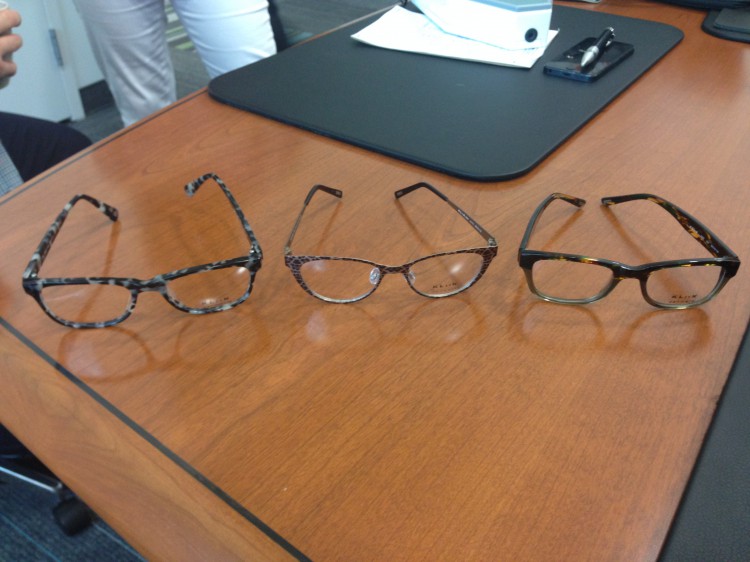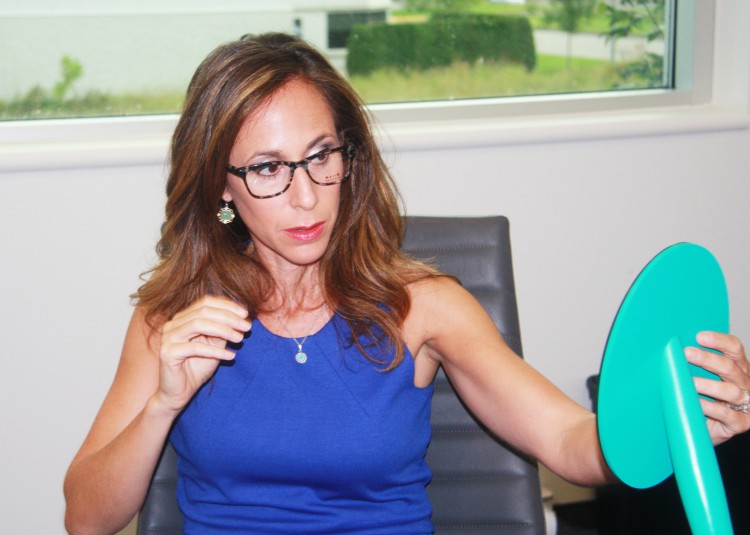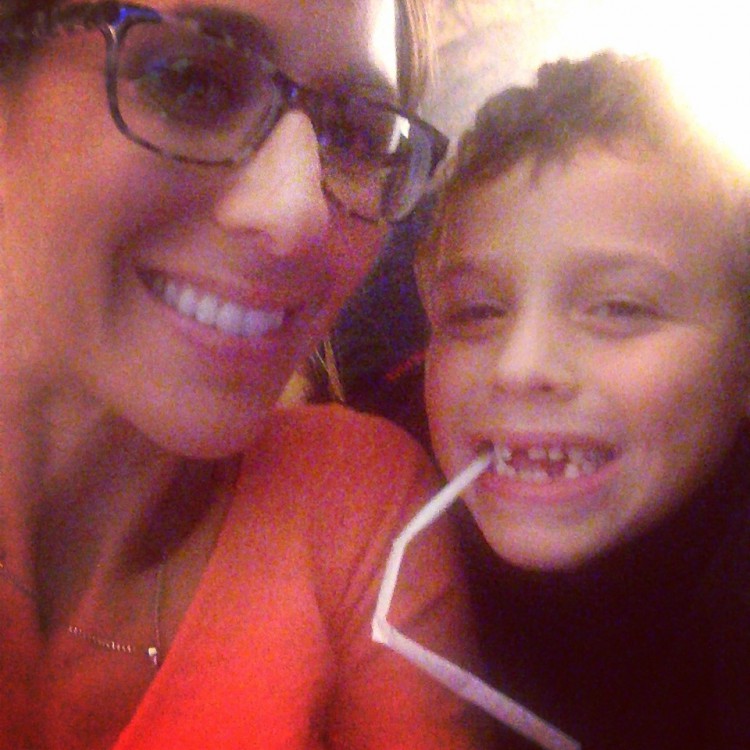 Click on any of the images to check out the great collection for adults and kids!
Make sure to check out the latest:
WestGroupe.com
Twitter: @WestGroupe
Facebook: Facebook.com/WestGroupe
I'd love to know if you've ever shopped any of these brands and what you thought!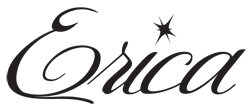 This post has been sponsored by our good friends at WestGroupe.