By Guest Blogger, Anissa Mayhew
Months have gone by since I last posted about the past. I told the tale of what happened the day I had the strokes that changed my life.
Our lives.
I went from being a whirlwind of activity with goals of family-happiness, blog-success, and building a new life in Georgia, to having the goals of family-happiness, blog-success, and building a new life in Georgia BUT IN A WHEELCHAIR.
To recap that frightful day, an excerpt from my first post…
"What happened was devastating.

After a lunch by myself, I stood up to throw away my trash.

My legs gave out.

Embarrassed, I tried to stand again.

My legs totally crumbled.

I was no longer embarrassed. I realized this wasn't just a night of too many mojitos choosing to show up. This was serious.

I was having a stroke.

An ambulance ride, my family assembled, lapsing into a coma, then another stroke.

Some of my dearest friends came to Atlanta from Florida. Some of my blogger friends came from behind their screens. And while I was sleeping through a coma, the Internet became involved and we did things like used my name as a trending topic on Twitter, took my numbers from 3000 followers to 7000 followers and when my husband was forced to blog my condition, there were some 50,000 readers daily.

I know. CRAZY!

I spent time in a coma. The doctors told my husband to bring my children in to say goodbye. He did, but I wasn't done yet. Twenty minutes after the children left, I started fighting again." – Anissa Mayhew, on WomenOnTheFence.com

I wish I could tell you that in these past months of rehab, I have fixed everything that was wrong.
I haven't.
It would be fantastic to tell you that I'm all better.
I'm not.
At the end of the day, I would love to tell you that I'm now stronger and more determined than I was the day before.
Well. Yeah. That part is true.
My eyes haven't magically corrected themselves. Ask anyone that's had to look at me with tape/nail polish on the left lens. But the left eye that didn't WANT to move HAS moved. Like everything else, the healing process is slow.
But it's healing.
I deal with a past of memories that haunt me. I've written about some of them, talking about my helplessness and hopelessness. When there was no light at end of my tunnel. I have to take a deep breath when I rip off those scabs and expose those wounds.
But those are healing as well.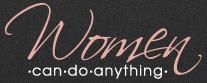 On the night I'm writing this, I took my first walk sans leg brace. From a leg that didn't move, to then the smallest twitch, to then trying to stand on it, to now a walk they said I wouldn't take. Every day, I wonder how far I'll go down this recovery path. Farther than I imagined. Never far enough you could tell me to stop.
Face. Arm. Toes. Fingers. Speech.
They've all had their own therapy. I continue to give each one the attention only the eternally hopeful can.
Not everyone was patient for my recovery. I learned that the very hard way. At a point when I was truly feeling that I would never feel whole or complete, I trusted the voices telling me I was a failure and would never be enough.
Those voices cut me until I nearly bled out. Then I proved them wrong.
I healed again.
So many things in my life have had to start fresh. The site Aiming Low joined their ranks. Having to start over took more out of me than I thought I had. But I allowed myself to trust in people. I learned to believe again. I rebuilt my site with the help of a much-trusted friend. It became more than a place where I put down words. I whisper my fears, I share my giggles, I daydream out loud. I feel it's so much more than a "blog" to me. It's become a part of me. It feels goods and a special step towards the future.
I've been able to travel. Something I thought I might never do again. I've been to CA, TN, NC, MI, NY, soon I'll go on a Disney cruise with my family and then to NOLA (where I will get to meet the founder of this Blog).
From being scared, to making phone calls, to making play dates.
From wanting to stay home and hide my handicaps, to getting out and learning to love life again.
From being the one that everyone pitied, to learning to be the one that can lead.
BUT.
All of these things have taken a backseat to the changes I've seen within my family. I've seen their tears, their anxiety, their laughter, their moments of incomparable strength. I've been there for the moments that sucked beyond all others. I've been there to rejoice in every tiny, or giant triumph.
I've seen it.
I've been there.
I lived.
I surpassed what I thought was my maximum ability. I accomplished things I was afraid to try. I made more happen than I ever gave myself credit for.
I did all that and more.
NEVER ever doubt that you can too.
–Anissa xo
——————————————————-
ANISSA'S BIO:
Anissa Mayhew, 37, writer, once found the lost city of Atlantis. But she lost it. It's probably in the same place all the missing socks have gone. November 2009, she had 2 strokes, but that didn't stop her from parenting her 3 kids, spousing her husband and reinforcing the bacon industry. Check out life where Wheelchairs Are The New Black, some things are Perfectly Mediocre, and where Anissa plays on Twitter.
Feel free to leave Anissa your thoughts… She LOVES comments!!
xoxEDxox