I, along with the rest of the world watched in awe this week, as the members of the Madoff clan spoke to the media. I admit, I am completely fascinated by this story. I would be lying if I said otherwise. But I would to begin by saying, the travesty of the situation, the lives ruined by one man, Bernard Madoff, are incomprehensible, and completely devastating. Charities wiped out, people's nest eggs gone, a son dead, all because of greed and the twisted work of sinister mastermind, Bernard Madoff.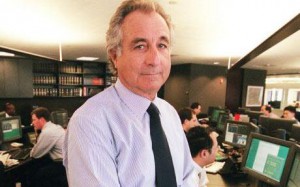 In case you have been living under a rock,  Bernard Lawrence "Bernie" Madoff is a former American stockbroker, entrepreneur, and investor. He is the former non-executive chairman of the NASDAQ stock market, and the admitted operator of a Ponzi scheme that is considered to be the largest financial fraud in U.S. history. In March 2009, Madoff pleaded guilty to 11 federal felonies and admitted to turning his wealth management business into a massive Ponzi scheme that defrauded thousands of investors of billions of dollars. The amount missing from client accounts, including fabricated gains, was almost $65 billion. On June 29, 2009, he was sentenced to 150 years in prison, the maximum allowed. (Wikipedia)
So today, the big 'On the Fence" question is: Did the family know? Did Ruth Madoff, his wife of 52 years know? Did his sons Andrew and Mark, who worked only 2 floors above him, also know?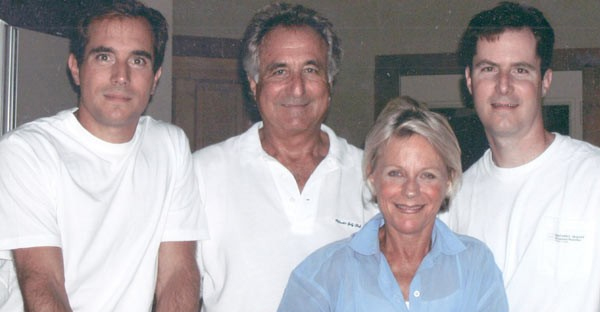 Before you decide, please watch this.
The sons claim, that their father called them into his office, and confessed that his whole business had been a sham. That he was billions of dollars in debt, bankrupt, and had not made a single trade or transaction in over a decade. He then told the boys to come to his apartment, where he confessed in greater detail to Mark and Andrew, and his wife Ruth, supposedly for the first time.
The next morning, the police showed up at Bernard Madoff's door, and arrested him. The sons had turned their father in. Some people feel the boys did the right thing by confessing to authorities. Many others believe that it was a cover-up, wondering how could they NOT have known what their father was up to all those years, having worked in such close proximity.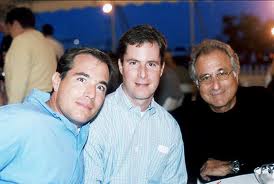 Many of you have asked my opinion, did Mark, Andrew and Ruth know? In my opinion, (contrary to most of the world's opinion), no they didn't. In my opinion, his sons did not know of his ponzi scheme, and perhaps Ruth knew a little, but not to the full extent.
To explain my point of view, you have to understand Jewish culture and heritage.  I am Jewish, and so I am on the inside, with a good understanding of Ruth's generation and mentality. Ruth is from the "old school" Jewish mentality, where you stand by your man no matter what. She was living the good life… sheltered and taken care of by her successful husband. I have seen it countless times, where a wife sticks by her wrongdoing man, because it is easier to stay in a comfortable, supported, familiar situation, than it is to be out alone, fending for yourself, having never earned a dime, nor worked a day in your life. It can be scarier alone, than it is to be sleeping with the devil.
That concept might be difficult for you to understand, but Ruth was from that generation. After Bernie admitted wrongdoing, I think she was just expecting him to get a slap on the wrist, and then come home to her, and make things right going forward. Repent his sins, and move on with it.  So did she know? I believe the signs were there, but she was enjoying her multiple homes and fast life, not really knowing or caring how it came to be.
Now one thing I know, they really raised two lovely boys. To understand Mark and Andrew's involvement, I am going to play devil's advocate. I know most of the world says, "How could they NOT have no known?" They had related businesses and worked only 2 floors apart. Furthermore, whenever they asked their father about succession, his answer was always the same, "You take care of your business, and I'll take care of mine." It sounds fishy in hindsight, but you have to understand, they made thousands of trades a day in their own business, they had wives, kids, and other commitments. Their father was named MAN OF THE YEAR practically dozens of times over. He sat on the NASDAQ for crying out loud, and he was a great philanthropist. If there was any shadow of a doubt, his upstanding citizenship would have crushed that in a minute.
So, now, after the fact, it seems like they covered things up, or should have known, but I really believe Bernie acted alone. Ruth still says, had she known, she would have possibly left him, but probably not turned him in. That's not an evil woman, that's just a naive, loyal wife. The boys were too busy in their own successful lives to question their father… he had all the signs of a great businessman, philanthropist, father and grandfather.
Whether you believe Andrew and Ruth or not, you can easily see the suffering this family has endured. Bernard Madoff's actions have caused his family to lose their money, house, reputation, friends, and their own son Mark- who hung himself on the second anniversary of his father's arrest. When I watch the interviews, I feel pity and compassion. I do.
But the greatest sadness and sorrow are for those who have lost their nest eggs, their security, their lives due to this man. Charities have gone out of business. People have had to start rebuilding their lives in their 60's, 70's and 80's after being completely wiped out. There has to be a special place above reserved for a man like this. There's just gotta be.
—
Readers, what do you think? Do you agree with my opinions? Did the Madoffs know? Were they involved? I'd love to know your thoughts on this .
And a very Happy Halloween to all! I'm psyched!
xoxEDxox