By Guest Blogger Kathryn Weber
When it comes to slipping between the sheets, the last thing you're probably thinking about is feng shui in your bedroom. Yet it's the feng shui of your bedroom that could just make the difference between a so-so romantic experience and an overarching deity of oohs and aaahs.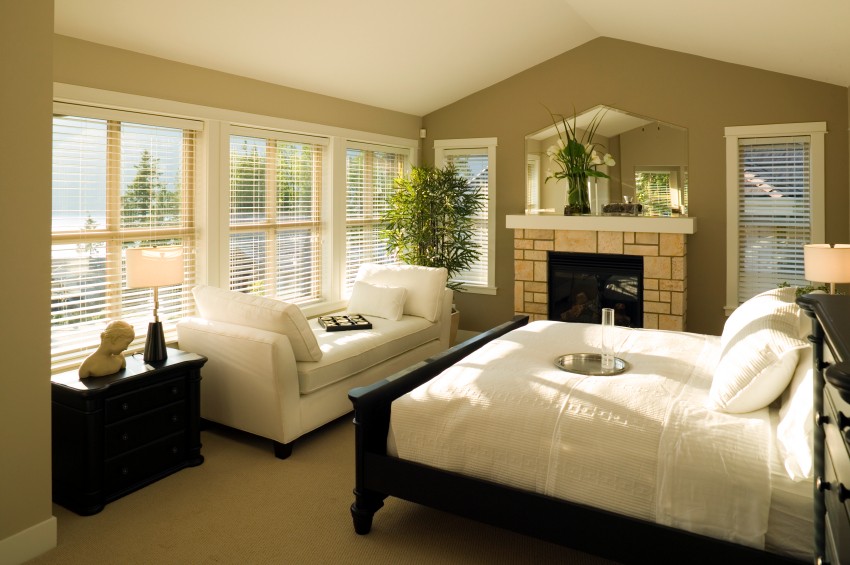 Bedroom parity can solve the bedroom rarity of solid and satisfying sex for both partners. Yes it can. How can that be? Well, think about your bedroom as a symbol of your relationship. Is it broken down in the middle like the mattress and filled with laptops and tablets, similar to the way your work intrudes in on your love life?
Maybe you have a stack of books a foot tall next to the bed. What does that say about what the bedroom is for? To get your love life into a new gear, take a good look around. If your bedroom says mommy and daddy, exercise, work, reading, shopping or any other word besides rest and romance, there's a problem.
Feng shui is all about balance. When there's a balance, there's growth. The balance in a bedroom needs to be yin and yang, male and female, rest and romance, sleep and sex. Take Marcia and Ken as an example. Their's was a female-dominant relationship that surrounded the bedroom with shopping bags from every department store around, and if the bedroom could speak, its first word would be SHOP.
For Ken, a simmering resentment was just below his bland, beaten-down demeanor. He was a deferring type of male, for whom the bedroom was the place he was lucky enough to be allowed entry to. His night stand was comically small and did not have a lamp, but he did have the alarm clock – just a subtle reminder that it was his job to get up every day to support Marcia's habits and add to the shopping bags that lined each wall of their bedroom – and that he almost had to fall out of bed to turn off in the morning.
Marcia had a large bedside nightstand and lamp and when looking at the bedroom, it almost looked like a mother-child type of set-up, with Marcia in the mother role and Ken playing the part of the dutiful child. It was clear there was no balance in this room, and consequently, in their relationship. It tilted all toward an underwhelming amount of sex and an overload of control issues.
When I came to see them, I could tell there hadn't been any heavy breathing in that room in a good long while – and I said so. Ken's head snapped around, but I knew he was thinking that he was going to hear about how he had to give up something else in the room, and "God only knows how much this mumbo jumbo is costing," but when I said I could see there was no sex in this bedroom and that it was all out of balance, you could see the shift in both of them:. Marcia was stunned and suddenly saw the issue with her shopping, and Ken saw that he wasn't crazy to think that a bedroom should be more than a repository for all that shopping.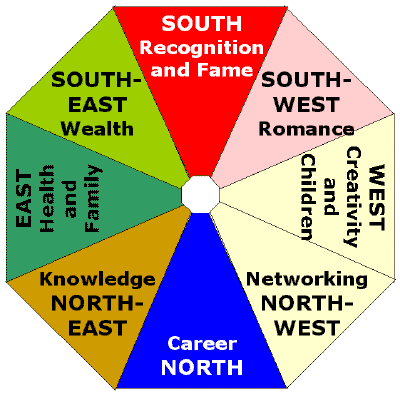 That afternoon, we rearranged their bedroom. Out went Ken's vegetable crate night table; in came two matching lamps. The alarm clock went over to Marcia's side of the bed where she'd learn some responsibility for getting up and – and letting Ken off the hook. All the shopping bags were taken downstairs, counted (there were 31 of them), and receipts attached to them so the items could all be returned and bring down the mounting Visa bill.
New sheets were added to the bed and it was repositioned so that it was in the command position, which is on the wall opposite the door. With her shopping savings, Marcia order a new mattress to replace the sagging one that had been in use for over 16 years, the mirror was removed from the dresser, as were the pictures of the kids. Up went a smiling photo of Ken and Marcia from a vacation years ago when they actually HAD sex.
Fast forward four months later and Ken and Marcia were a new couple – happier and in love again. Their marriage is in balance and it's their sex life now that's out of control. But, it's a good out of control.
If you feel like you could use a little overhaul, here are some tips to help your love life with feng shui:
Your Room Should Be A Symbol of "Love at First Sight"
Make sure your bedroom says love when you see it. No, not a heart-shaped bed like the hotels in the Poconos, but a room that's clean, attractive and not filled with books, computers and exercise equipment.
Remove Romance Killers
For most couples this is the kids. If you've got kids, you need a private space away from them. Take out pictures, toys and all kid-related items. Your room should be adults only.
Make it Beautiful
Investing in a good mattress and nice furnishings creates a bedroom suite that speaks to your relationship. Avoid flowers or overly-feminine or masculine designs. Opt for gender-neutral colors and decor.
Go for Parity
Matchy matchy might not be what designers like, but feng shui does. Both sides of the bed should have matching night stands and lamps for balance and for equality.
Remove Mirrors
Mirrors double the number of people in the room – and when it comes to a couple's bedroom, only two people need to be there. Furthermore, mirrors often cause insomnia, something Ken struggled with – and when there's rest, there's romance. Just think about how often you have sex when you're on vacation.
Creating a better relationship – and a better love life — begins with creating harmony and balance in the relationship and in the shared marital bedroom. Feng shui offers insights into the subtleties of energies and bedroom symbolism, demonstrating how to create a bedroom that both represents and supports a united and loving couple.
—
 About Kathryn Weber…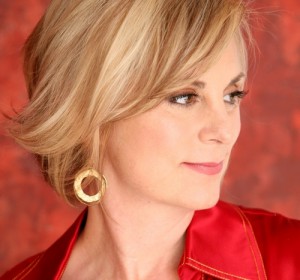 Kathryn Weber is the publisher of the Red Lotus Letter feng shui e-zine for wealth, and writes Living Space, a nationally syndicated newspaper column on decorating for Tribune Media Services. A lifelong Texan, she approaches the home with her true-to-Texas style — no fussy froo-froo attitude. She developed the Red Lotus feng shui jewelry line for Home Shopping Network where almost all her styles quickly became customer favorites.
Read more about decorating your bedroom for better sleep, for romance, how to use feng shui in the bedroom, and more décor and organization tips for the home and office in Kathryn Weber's new eBook, Living Space: Simple Steps to Transform Your Home, now available on Amazon.com.
—
I have to admit, this inspired me to look at my bedroom and see what I can do to "clean it up." Do you believe in Feng Shui? Have you tried it? Are you inspired to do some clean up as well? I'd love to hear….