For those of you who follow WomenOnTheFence.com, you know that I often do a Wordless Wednesday, or even a Wisdom Wednesday. Today, however, is definitely PRICELESS WEDNESDAY.
While some of my friends have been getting their older kids ready for sleep-away camp, I came across some FANTASTIC letters of my own, that my mother kept of my first summer at sleep-away camp. I was 8 years old. I had BEGGED my parents to send me to sleep-away camp with my friends, and after much persuasion, they sent me. How would you feel if you got these?
Letter #1 – Lovely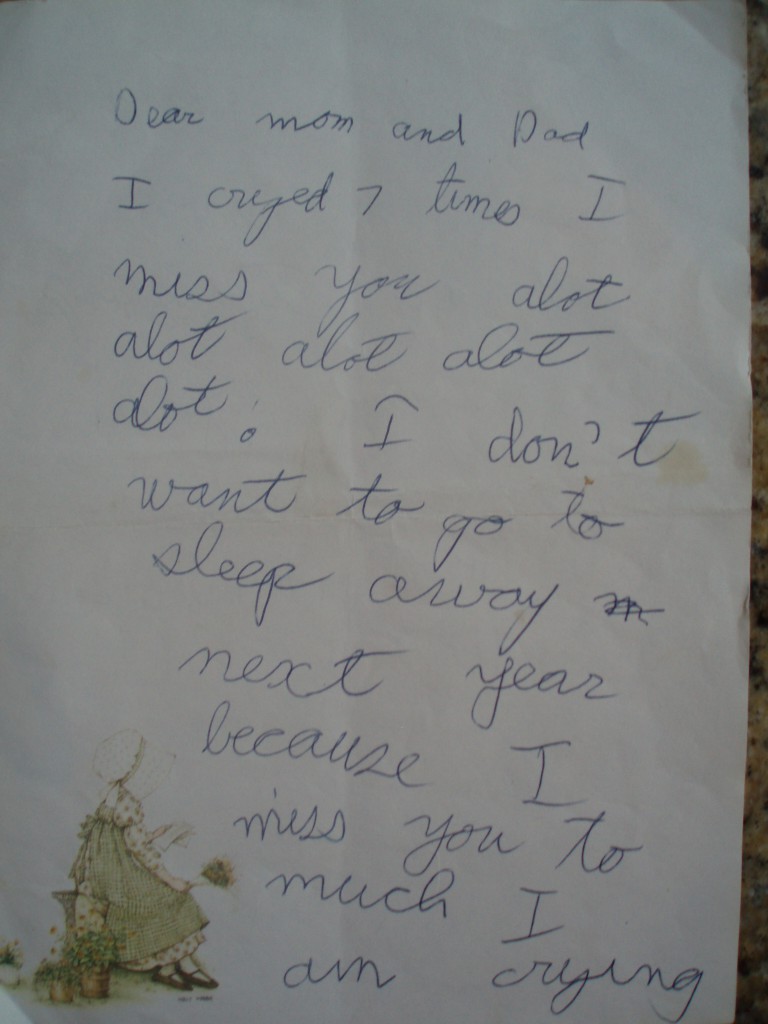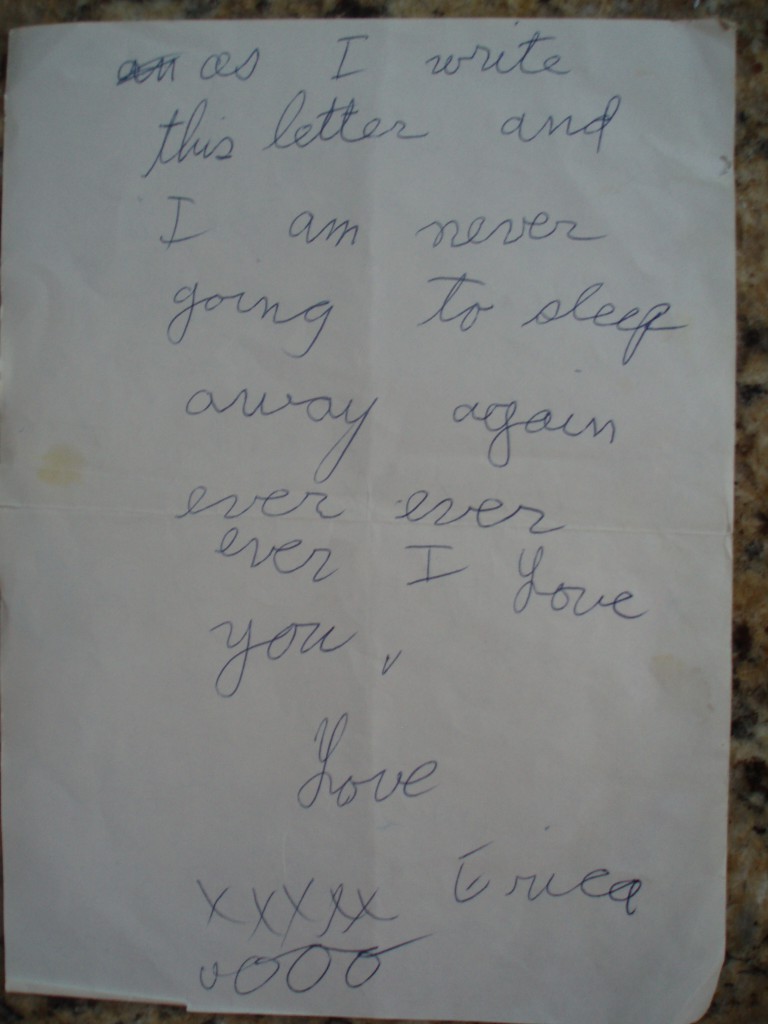 ——————————————————————————————————————–
Letter #2 – I SCREEM.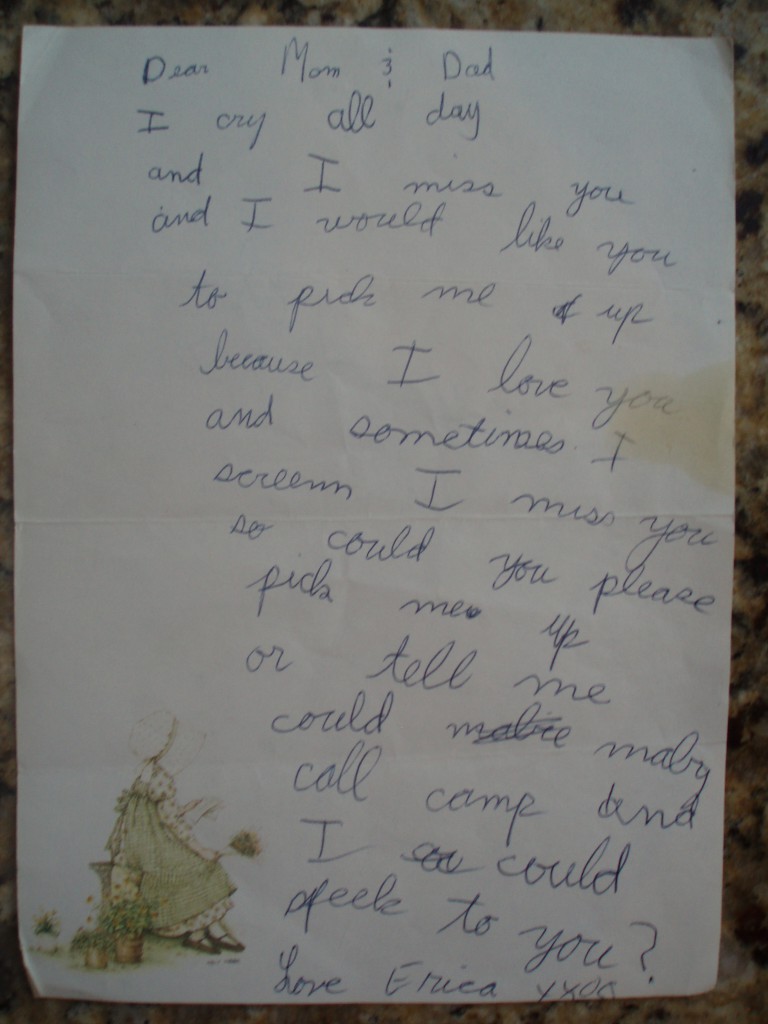 ——————————————————————————————————————–
Letter #3 – If I send MANY WISHES, maybe THAT will work! Maybe they'll come pick me up.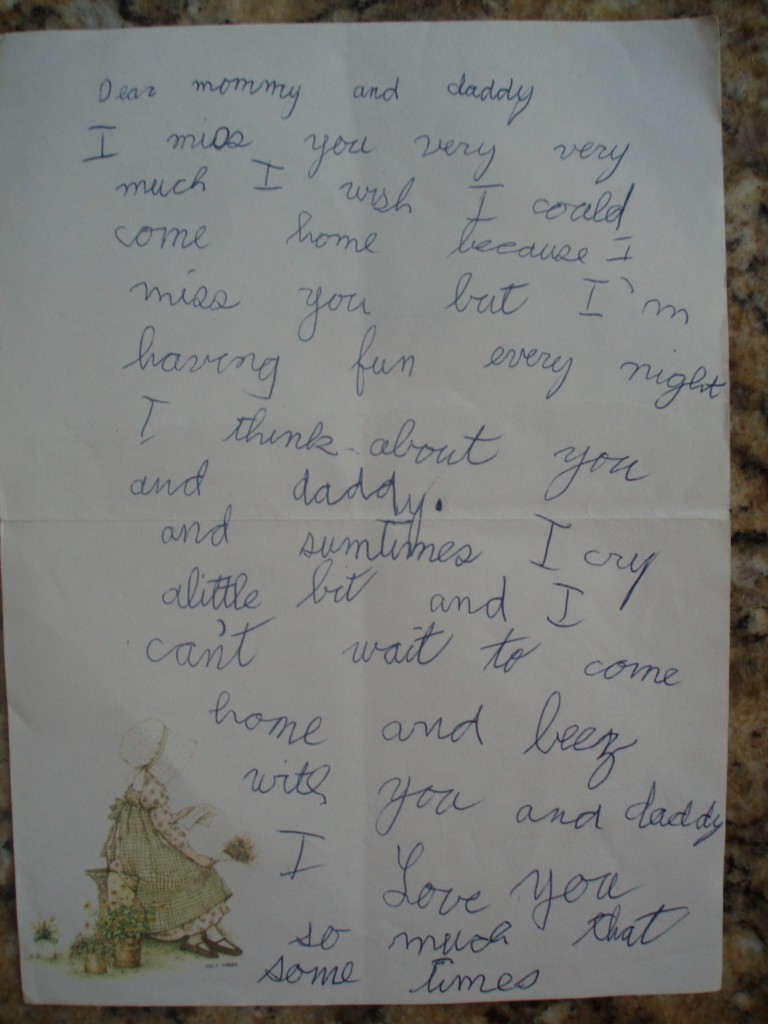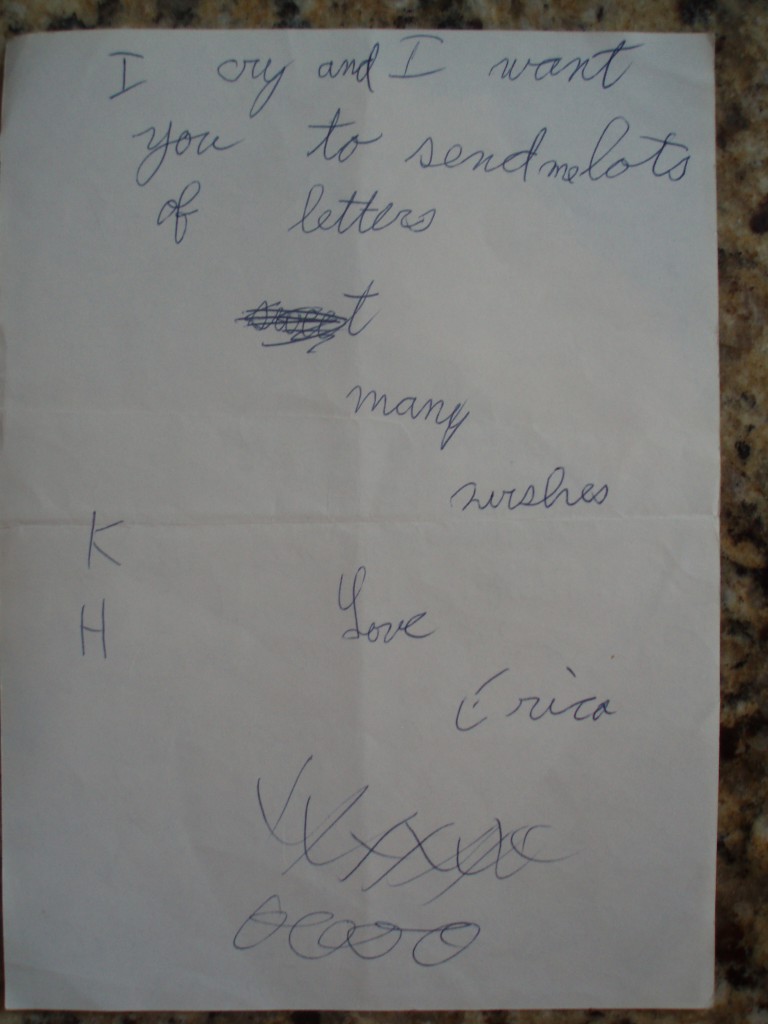 ——————————————————————————————————————–
Letter #4 – I cried 29 times, but PLEASE DON'T FORGET TO SEND GIFTS!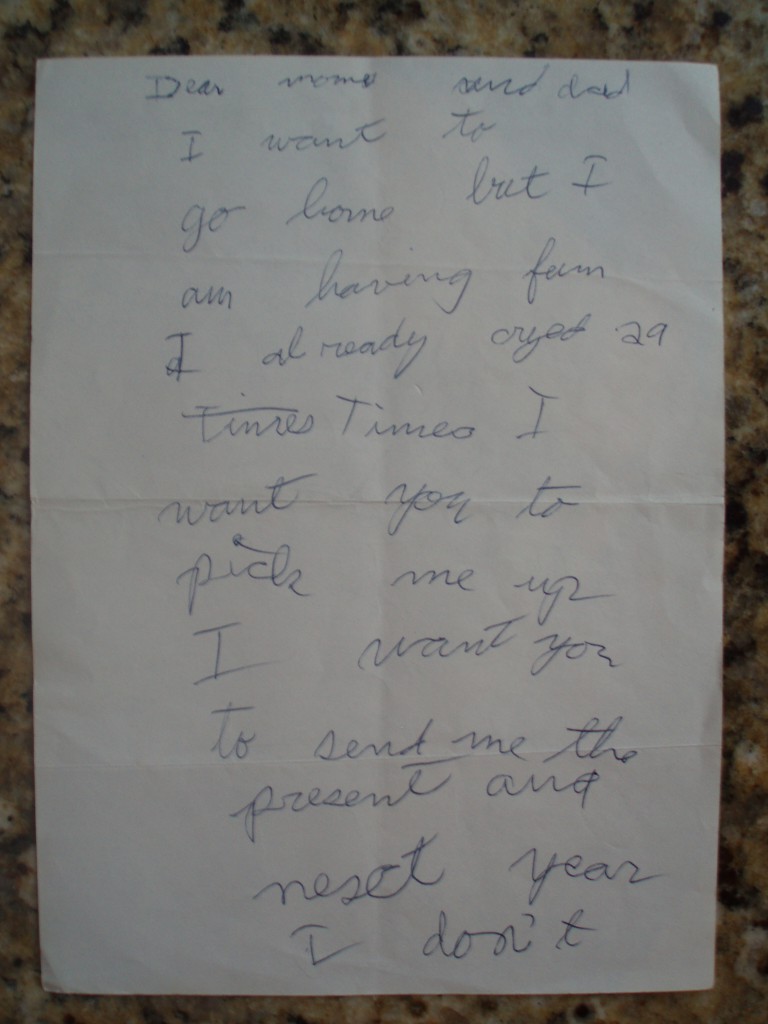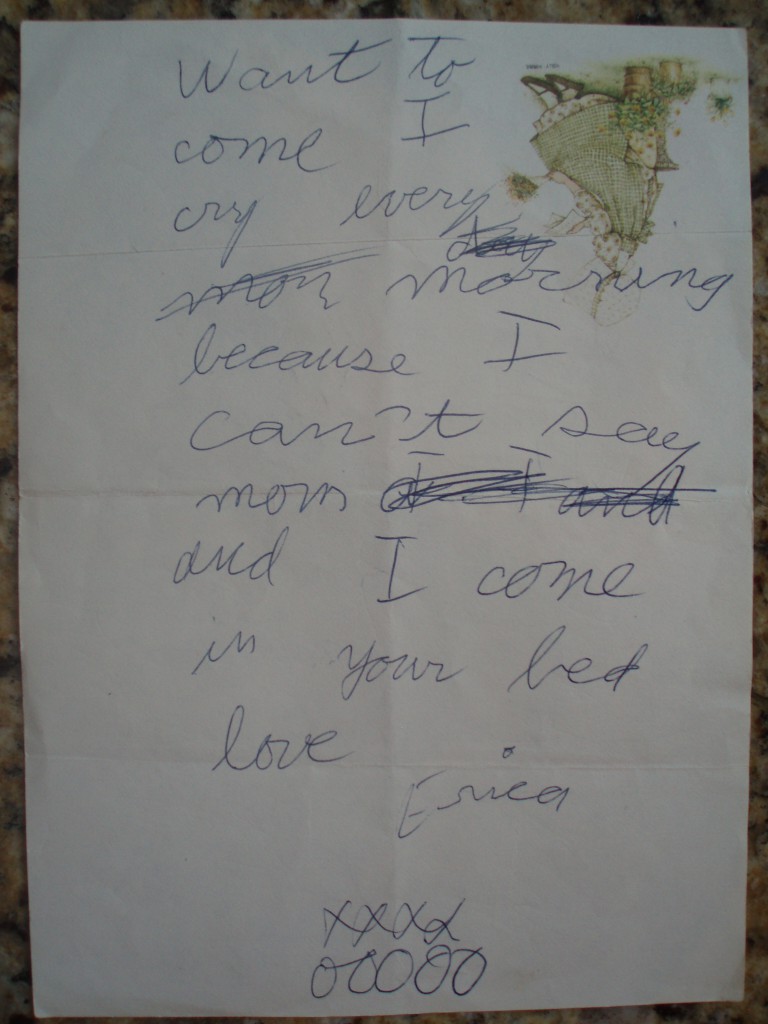 ——————————————————————————————————————–
Letter #5 – Thank goodness, they sent the present! Zaddy means 'Zaidy' which means 'grandfather.' If in case you didn't know, GOBIES means bowel movement. Hey I've always had the gift of the gab, no?! Also, you can see my psychology background kicked in… some self-talk to sooth myself. And again, with MANY WISHES, maybe they'll come pick me up.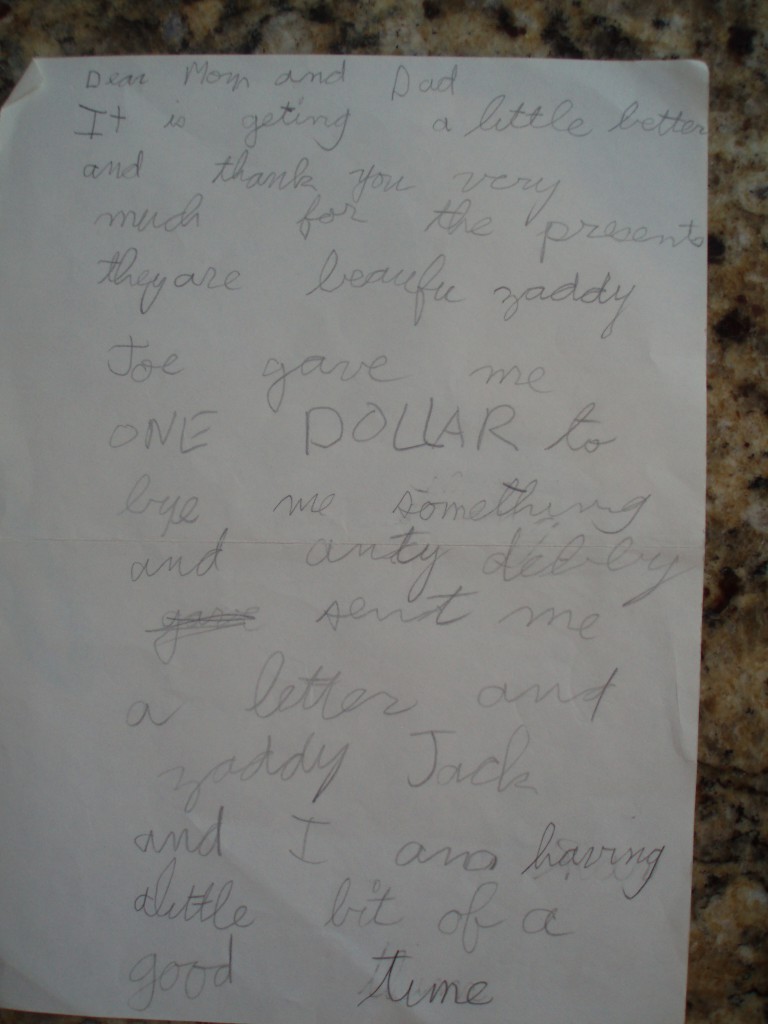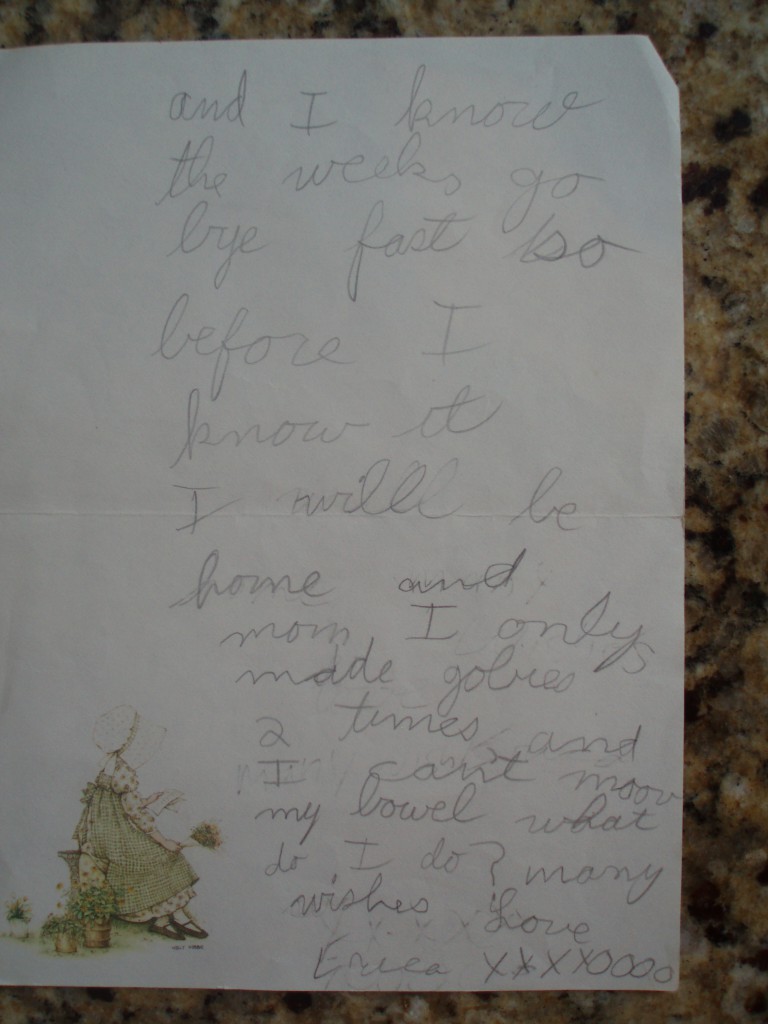 ——————————————————————————————————————–
Letter #6 – THEY AREN'T BRINGING ME HOME. I CAN SEE IT NOW. SO, LET'S SEND THE THREAT MAIL. NO "LOVE, ERICA" ANYMORE.
Then I ran away. No joke.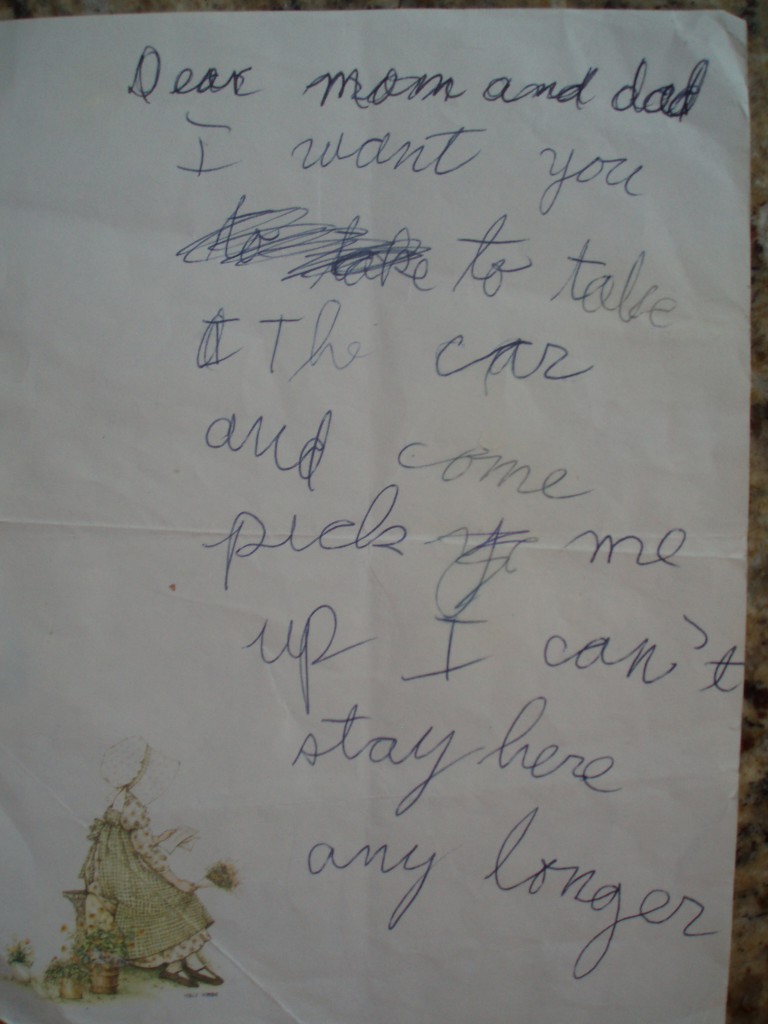 ——————————————————————————————————————–
Well, GUESS WHAT? My father, who has taught me everything I know about integrity, never quitting, and sticking to a commitment, let me come home ONLY on visiting day and not before.
Then, the good salesperson I was, begged them to let me go back again at 9 years old.
Here's another nice memory of one year later. A little bit like Groundhog Day, no?
Letter #7 – I had "SOSHELS," and apparently I thought that my wonderful parents SLAPPED ME! Also, as you can see, to be "rested" for my call, the camp owner kicked me out of the bunk to sleep in the kitchen… check it out. I hope I was never raped.
I also had "FEAVER," another attempt to go home.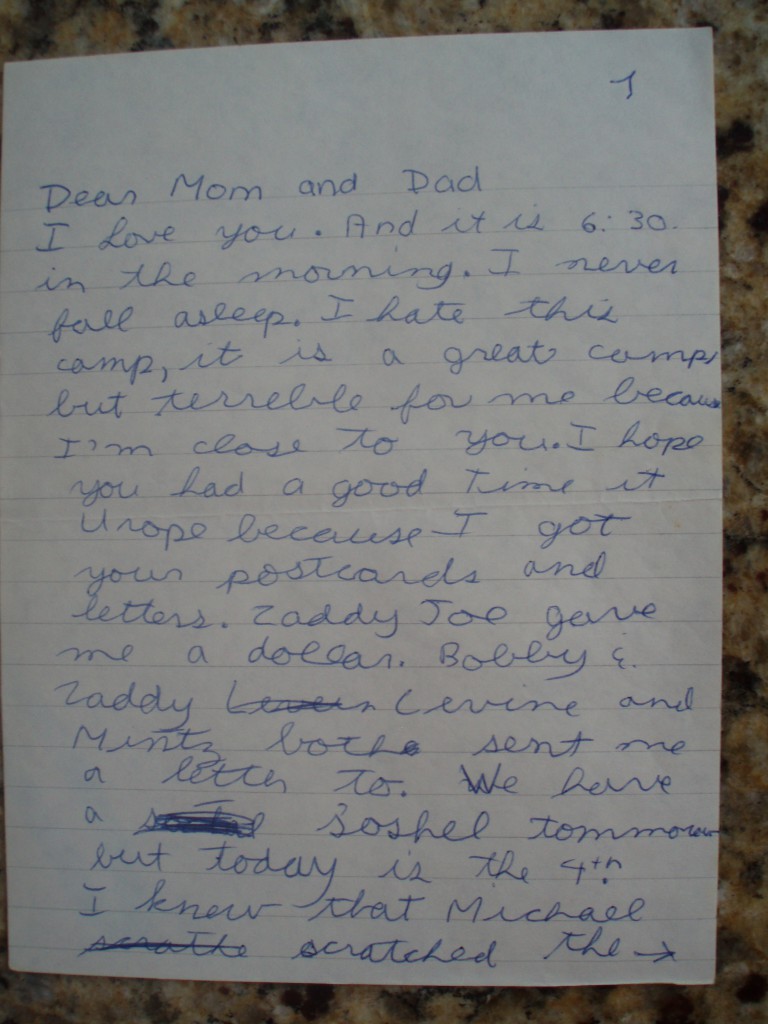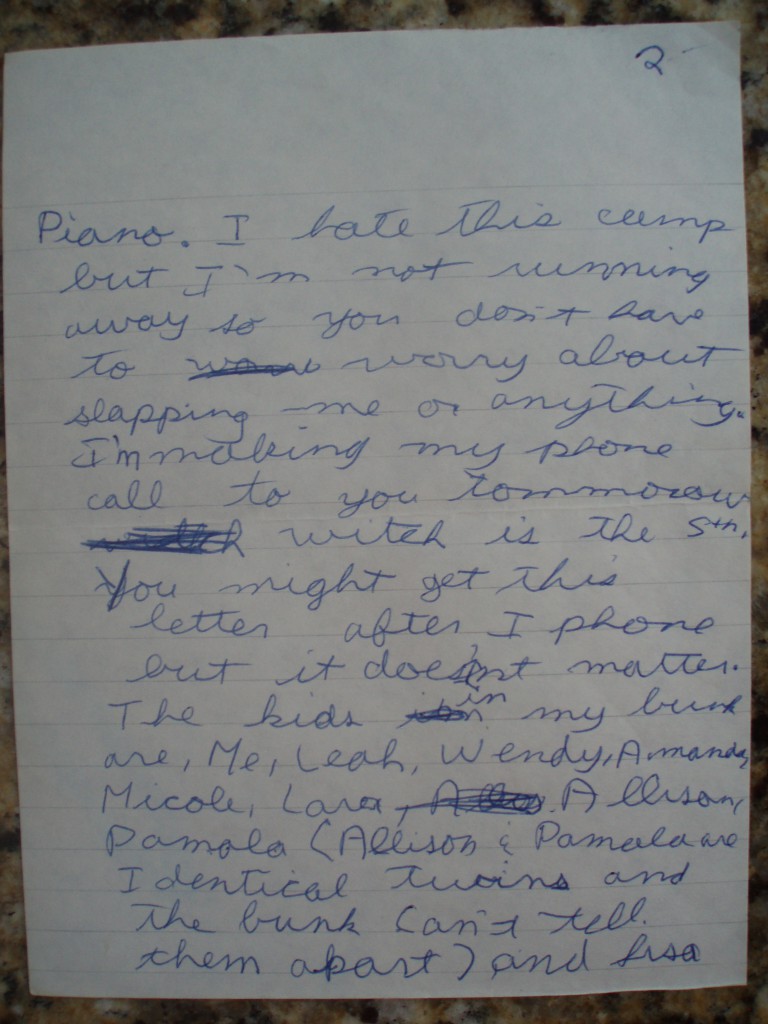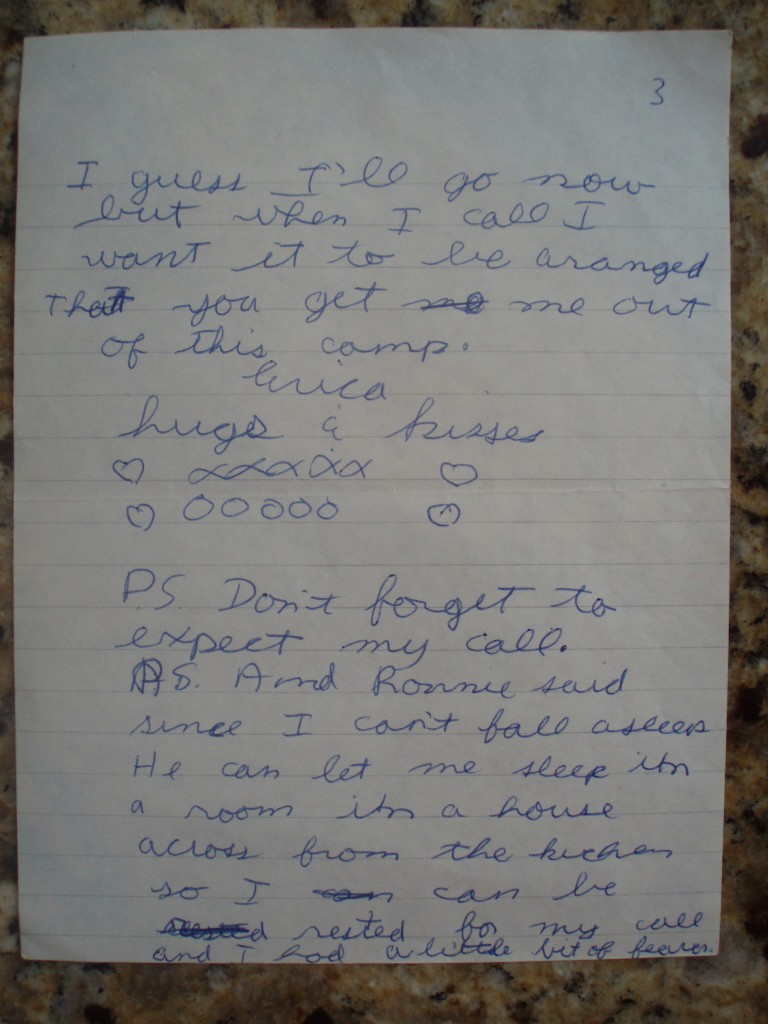 Wow. I was somethin' else.
And still, there are lessons to be learned. My parents made me stick it out, and I credit these letters for my endurance, my resilience, my toughness and my NEVER GIVE UP ATTITUDE.
So really, nothing has changed much since I'm 8 years old.
Happy Hump Day, lovelies!
I'm home with the boys– they're off school 'till Friday. 😉
xoxEDxox