Hi Girls! I'm baaaack!!!!! Dropped the kids off at school at 7:45 am, and did a little Pharrell HAPPY dance. If you're not a mom, this could sound selfish, but if you're a dedicated mom, you know that after 9 days off with the kids, BACK TO SCHOOL can come as a welcomed little gift.
Our week off by the FROZEN lake was wonderful. We skied, we ate, we relaxed, we watched movies, we slept. But for today, I wanted to show you an episode of The Quantum Success show. In the fall, I was a guest on New York Times bestseller Christy Whitman's web show, and my Get Off The Fence episode aired today. Since I left you last week with the challenge of 'getting off the fence,' today I wanted to share the tips and tools needed for all the perched fence-sitters. In this episode, I go into detail about the process of getting unstuck, and chasing your goals.
Please join the conversation happening at Christy Whitman's site about Getting Off The Fence: http://christywhitman.com/gettingyourbuttoffthefence/
Once we are on the topic of dream-chasing, I want to make special mention of two people who stood at the Oscars last night. They both took home the golden statue for Best Supporting Actor and Actress. They are actor Jared Leto (Dallas Buyers Club), who thanked his mother in the most profound and significant way, and newcomer Lupita Nyong'o (12 Years a Slave).
"In 1971, Bossier City, Louisiana, there was a teenage girl who was pregnant with her second child. She was a high school dropout and a single mom, but somehow she managed to make a better life for herself and her children. She encouraged her kids to be creative, to work hard and to do something special. That girl is my mother and she's here tonight. And I just want to say, I love you, Mom. Thank you for teaching me to dream.

To all the dreamers out there around the world watching this tonight in places like the Ukraine and Venezuela, I want to say we are here and as you struggle to… to make your dreams happen, to live the impossible… We're thinking of you tonight.

And this is for the 36 million people who have lost the battle to Aids and to those of you out there who have ever felt injustice because of who you are or who you love, tonight I stand here in front of the world with you and for you. Thank you so much and goodnight." -Jared Leto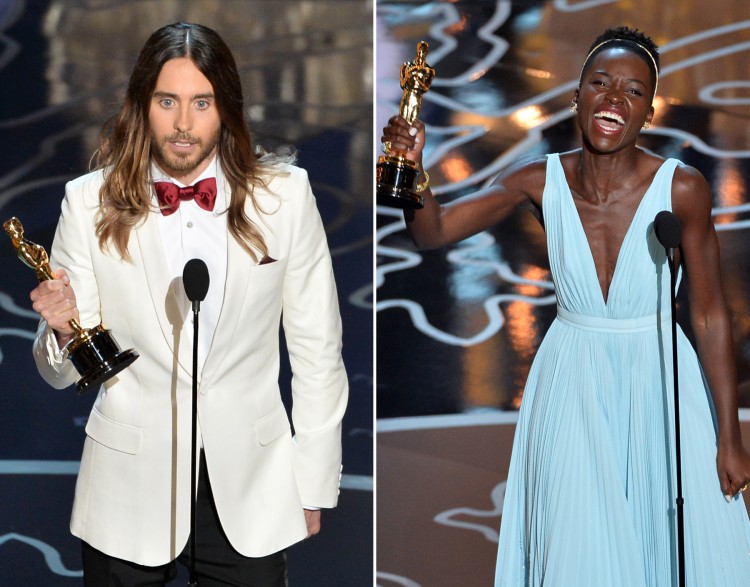 And Lupita Nyong'o's now famous words, "No matter where you're from, your dreams are valid."
So, today's post is for the dreamers, and those who wish to jump the fence and make those dreams happen.
I brought my boys to my Global TV segment last week, and I think this is proof that you're ever too young to dream.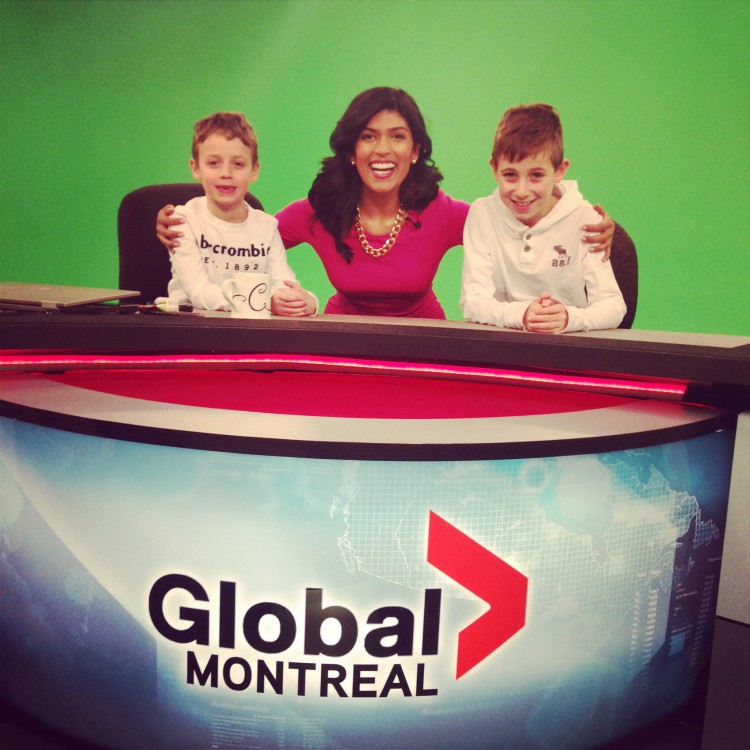 Happy Monday,