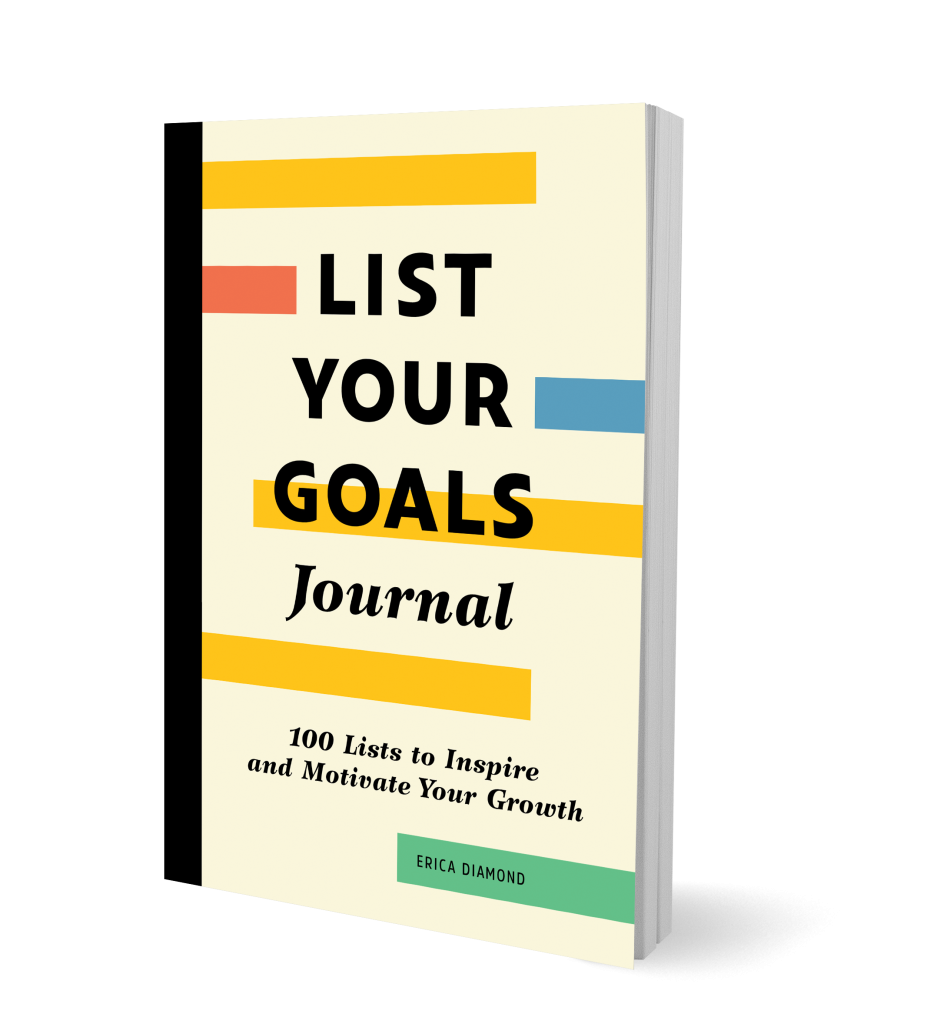 After a LOT of hard work behind the scenes for many, many months, I'm so excited to finally announce that I have a new book!!
LIST YOUR GOALS Journal: 100 Lists To Inspire and Motivate Your Growth
is HERE!
I wrote this book because journaling has helped me problem-solve over the years, sort out issues in my life both big and small, and accomplish my goals.
I wanted you to be able do the same.
Journaling can help you move through life with greater clarity and confidence.
I wanted you to experience the process of manifesting your dream life through written reflections followed by an action plan.
I know you're going to love this beautiful nightstand journal.
Learn more about the book and if you'd like to support it, please order your copy here: https://amzn.to/3OxylDm (and if you love it, please don't forget to leave a review on Amazon).
I'm so excited for you to experience the power of journaling to change your life! It certainly changed mine.
With love and gratitude,
Erica
WORDS OF PRAISE FOR LIST YOUR GOALS JOURNAL…
"Every person should have Erica Diamond's List Your Goals journal on their nightstand!" – Academy Award winning actress, Marlee Matlin
"A must read to manifest your dreams and achieve your goals!" – Dr. Shefali, New York Times Bestselling Author and Clinical Psychologist
"Erica Diamond has written a beautiful motivational journal for anyone looking to manifest greatness in their lives!" – Sheri Salata, author, The Beautiful No: And Other Tales of Trial, Transcendence and Transformation
"If you're looking to plan the next year of your life both personally and professionally and accomplish your goals, Erica Diamond and List Your Goals Journal provide effective and supportive strategies to manifest your dream life. Every human should have this journal on their nightstand!" – Harley Finkelstein, President Shopify
"A delightful and powerful goals journal full of implementable strategies for those who want to achieve their personal and professional goals over the next year!" – Moira Forbes, Executive Vice President Forbes Magazine