Hello beautiful ladies!
Just a quick note to wish those celebrating a very Happy Passover. Wishing you wonderful times spent with family, friends and matzo. 😉
I'm never one to judge what others do in their personal lives, so therefore, I thought this was quite funny.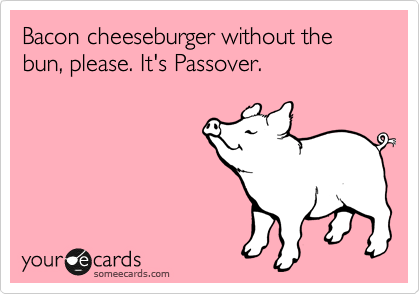 I will be off blogging this week to spend time with the kids who have no school, and will see you all next week.
Many blessing to you and yours,