By Guest Blogger Lisa Kisber
Getting off the fence is all about making decisions, taking action and committing to your decisions in life.  I was on the fence not one year ago, when I knew I loved and had an eye for fashion (I studied Fashion Design at FIT and Parsons), had a real knack for writing (I had seen the magazine world at work with a stint at W Magazine), but wasn't quite sure how to marry these two talents.
Then a light bulb went off… I could find a way to make these two worlds of mine collide. All my years of experience could come together online, more specifically, in a style blog. I knew that if I just took action and committed to my passion, something good would come of it. And I can tell you, it has.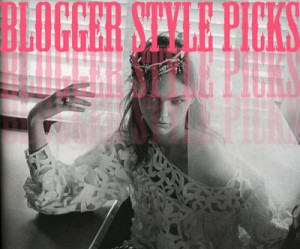 I have since become a stylist, a social media consultant, a fashion feature writer for Maxim Canada, and the official style blogger for LG Fashion Week, Beauty by L'Oreal Paris (the second largest fashion week in North America!)  I get to share my views on fashion with the world.  So, in effect, my own getting off the fence about writing about style, in turn helps other ladies off the fence about style… talk about a gratifying cycle.
Now, every woman struggles with the perpetual balancing act.  Between work, motherhood, being a good wife, friend, relative, the advent of equal rights has meant a whole lotta' teetering on the edge, trying to make everything work.  When you add to the fact that we are trying to balance all that AND look good doing it… oh, goodness!
Fashion and beauty help us all add a little flare to our daily lives. But it can also seem a bit daunting in the face of packing lunches, paying bills and making that deal at work happen.  The good news is, whether you're a stay at home mom or working in the corporate world, there's great fashion this summer at great prices, regardless of your personal style. What I have found, is that rather than looking at staying on top of all the latest trends, the best approach is to look at the current "style stuff" (magazines, blogs, stores etc) as a guide.
The best line that I get when styling women is:  "I could never get away with that! " Well, I can tell you that you can get away with whatever you choose to!  Here is where experimenting is FUN.  The best part about fashion is getting to research the current trends, and then in the end, making your own rules, because after all that is what personal style is all about!
Now the first question is what is your personal style? I have been practicing for so long, that I feel comfortable incorporating an array of styles into my wardrobe and beauty product choices.  Practice is the best way to get a handle on what appeals to you.  Experiment! (I mean with clothes, ladies).  Try on different outfits, put together different items and discover if you are a preppier dresser, a minimalist, maybe you're a bohemian dresser, more of a rock'n'roller, or maybe deep down you're a sexpot just waiting to happen.  The only way to find out what looks suit you best is to TRY them.
Here are a few fun summer ideas for the five different styles I have just outlined: (and fyi there is nothing that says that there aren't a ton more styles out there or that they cannot be combined):
Preppy: If you are feeling the preppy vibe, try sporting a nautical stripe like this awesome backpack: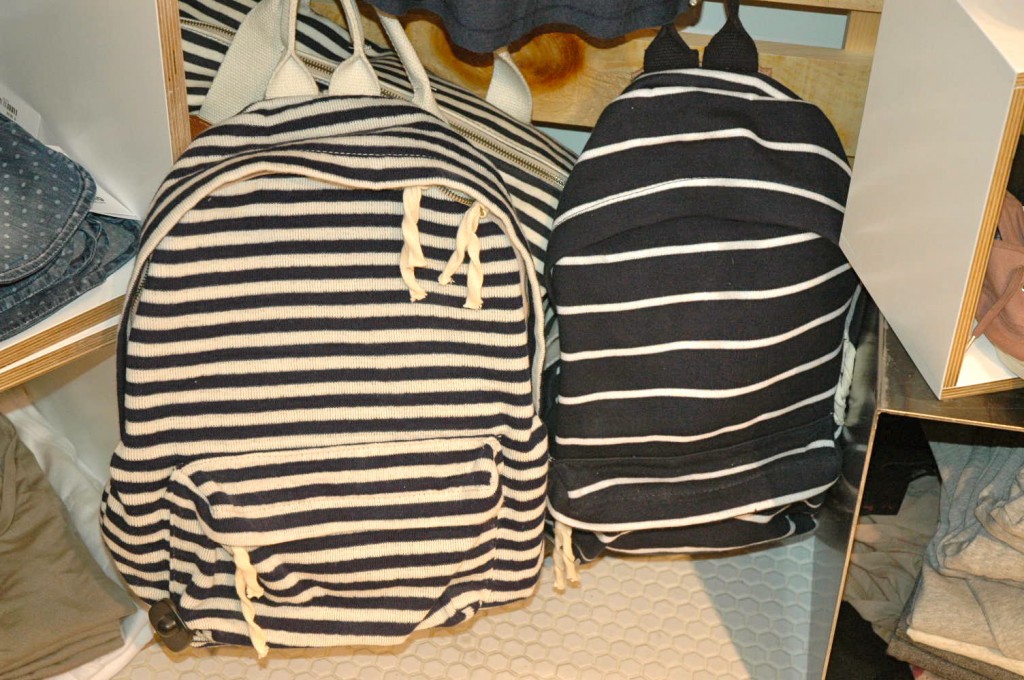 The Minimalist: Minimalism is for the sleek dresser and the summer trend of color blocking is the perfect answer to this style aesthetic.  Keep it simple and try wearing and/or mixing bold colors like this fuchsia top and fuchsia and red tube skirt, or this awesome bright pink dress with red piping.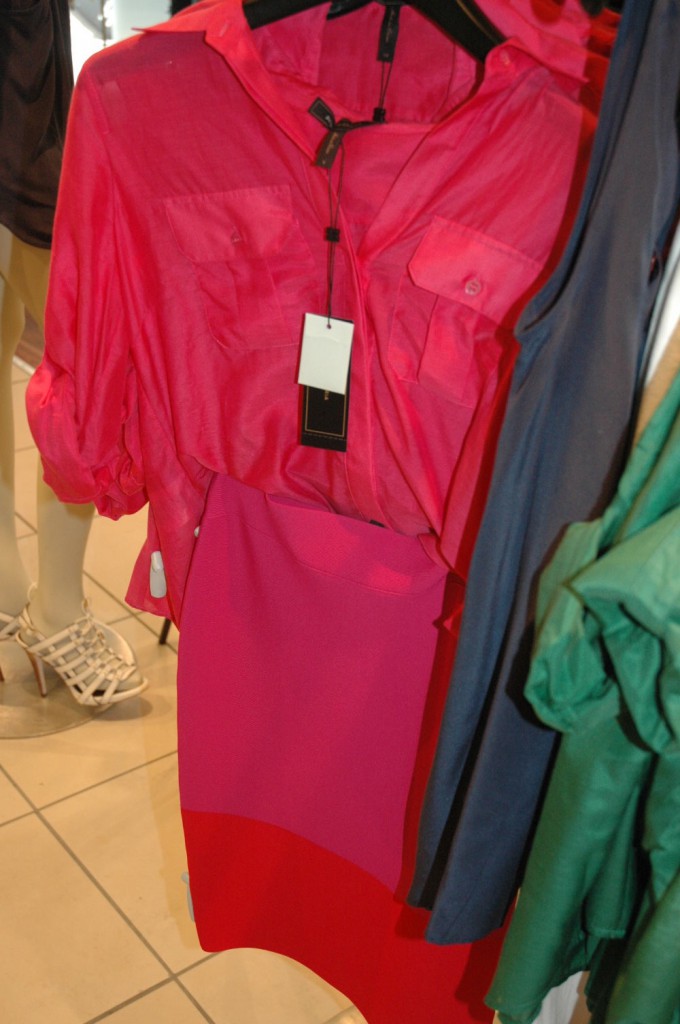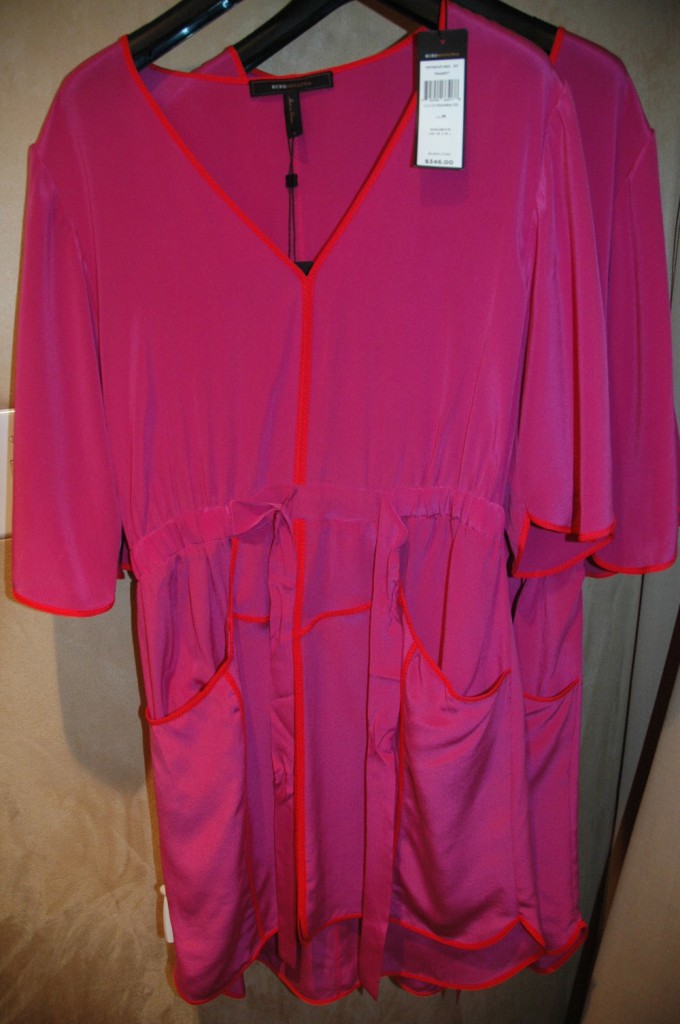 The Bohemian: Bohemian looks are everywhere this season.   Modernize this retro trend: Pick up a hippy-dippy top and pair it with your favorite jeans and some metallic sandals or try mixing floral prints (they are everywhere in the stores!)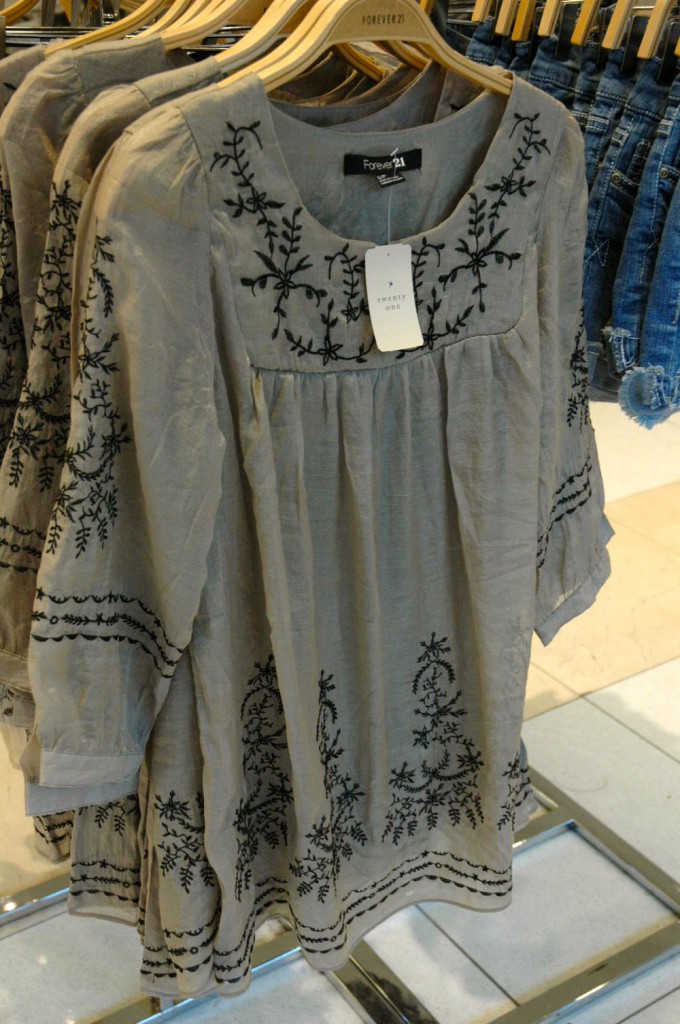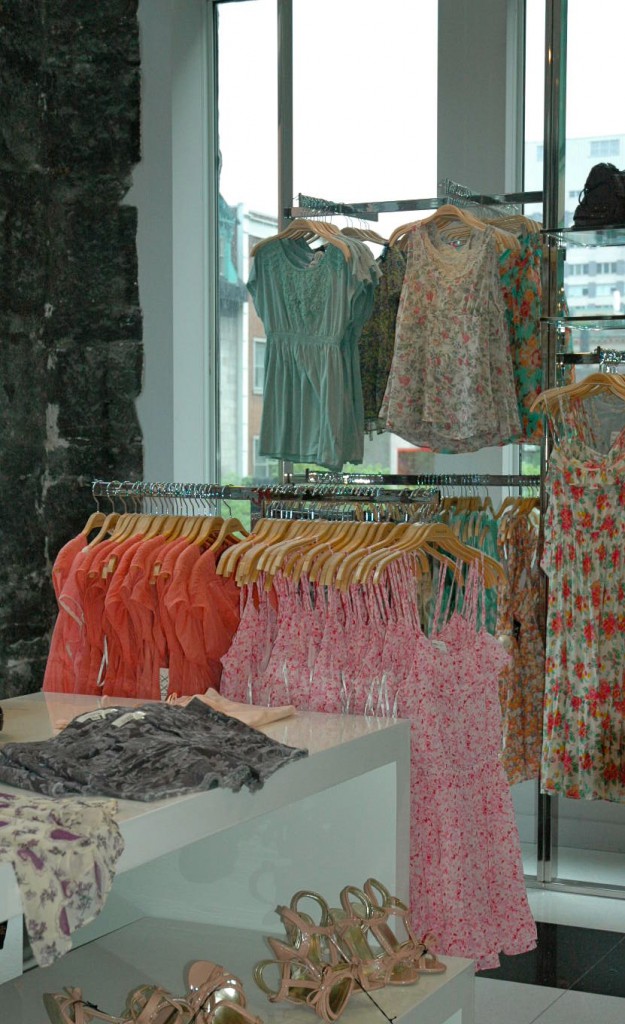 Sexy: Nothing says sexy like the perfect summer shoe.  If you are feeling the sexpot vibe, try a patten pump with a great cork bottom.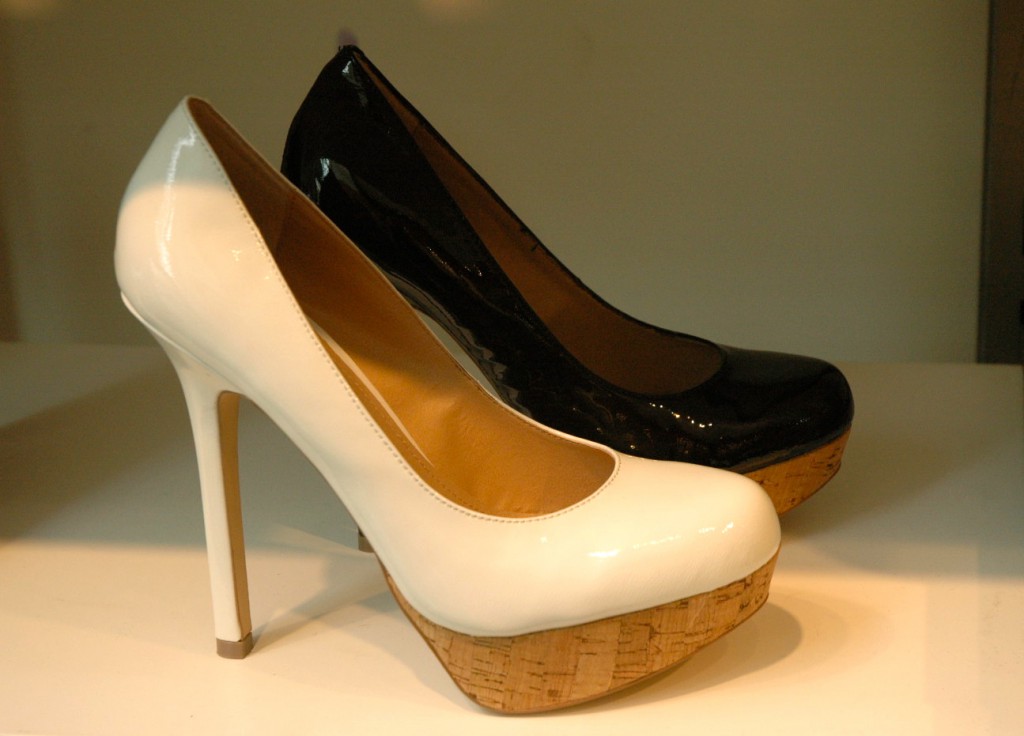 The Rocker: Want to channel your inner rocker?  Grab some fun accessories.  Leather and studs in a softer colour give a feminine twist on rocker-chic, or try sporting the always hipster cool wayfarer style shades.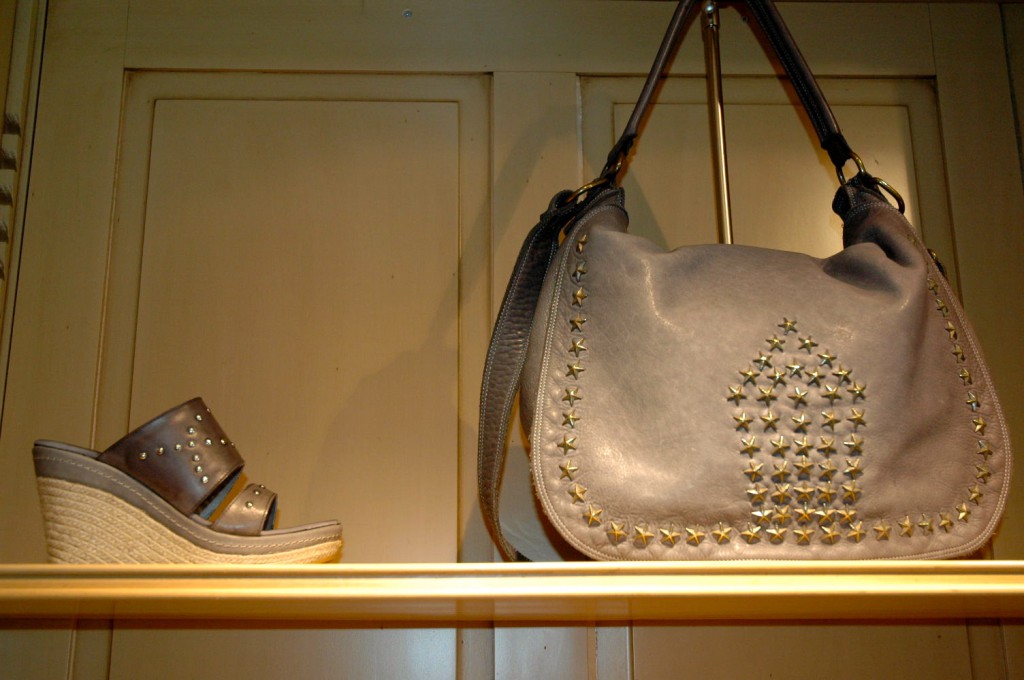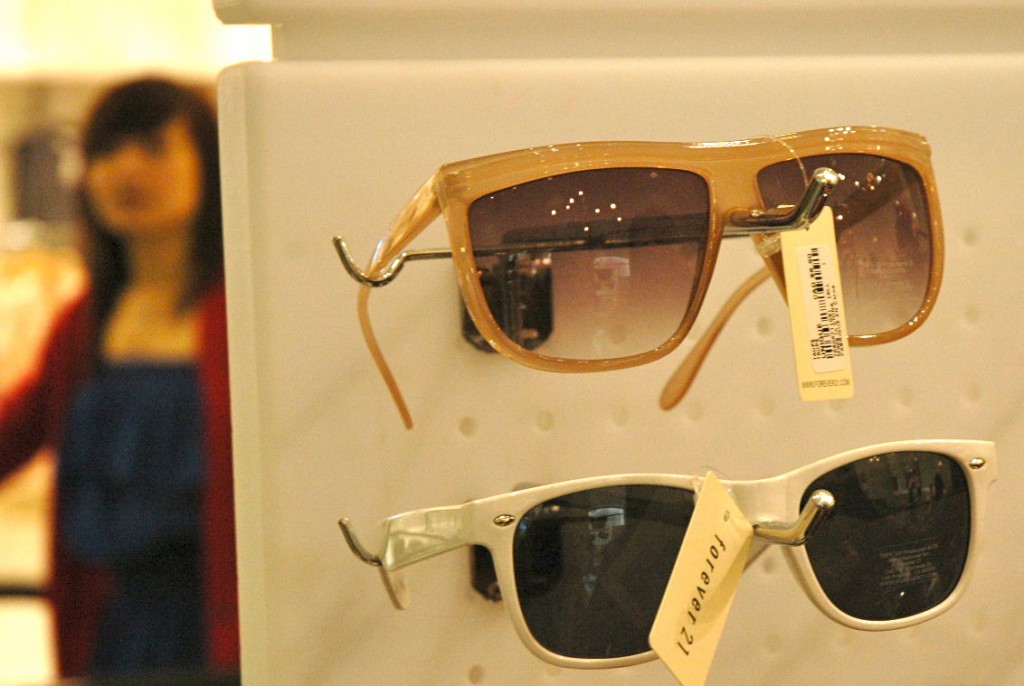 If you are ready to experiment with your personal style, try a few great one-stop online shops that ship to Canada and the US, aren't ridiculously expensive and have lots of styles to choose from:
www.forever21.com, www.victoriasecret.com, www.shopnastygal.com, www.shoestruck.com, www.sephora.com and www.topshop.com.
Also, definitely explore the Internet for tons of fashion inspiration, ideas and suggestions:
www.chictopia.com, www.shopflick.com, www.stylehive.com, www.style.com and www.bloglovin.com are all great spots to find blogs, street style and fashion tips (trust me, I can spend HOURS on these sites!)
There are too many things in our lives as women that weigh us down… fashion should definitely not be one of them.  Everyday, I try to experiment a little, get to know myself a little more and I make sure to have a little fun expressing who I am through fashion. Go ahead, have fun and give it a shot! You might just unleash the hidden sexpot in you! 😉
~Lisa
Tell us, what are YOUR fashion challenges and struggles? Any fashion tips you'd like to share with our community?
xoxEDxox
BIO: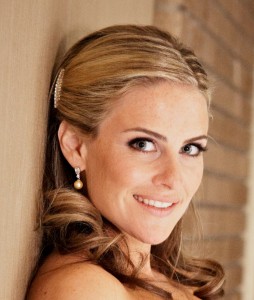 Lisa Kisber is a former attorney in NYC (with two law degrees and graduated with Distinction). Lisa also studied fashion design and marketing at the renowned Fashion Institute of Technology and Parsons School of Design, and completed an internship at W magazine in New York City.
Since her return to Canada, Lisa has combined her business acumen with her passion for design and fashion by launching her own business.  LKisStyle is a consultancy that incorporates social media and traditional content development with brand marketing and style.  Lisa began her business by launching a style and fashion blog, www.LKisStyle.blogspot.com.
Lisa maintains her position as director of Strategic Planning at a corporation, with a global focus on the textile industry, marketing and managing all retail liquidations and is a contributor to Maxim Magazine in Canada, as a fashion feature writer.