By Women's Activist Gloria Feldt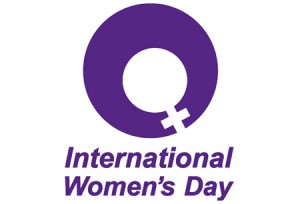 Today, March 8, is celebrated around the globe as International Women's Day http://www.internationalwomensday.com/.  Some decry its commercialization, as corporate sponsors have realized it's in their best interests to appeal to women who make over 85 percent of consumer purchases around the globe.
But it's a day whose meaning inspires me to think back to a very special moment on September, 1995.
I was attending the United Nations Fourth World Conference on Women http://www.un.org/womenwatch/daw/beijing/, where hugely ambitious and thrilling goals were set for improving the lives of women, and by extension their families and the world.
The official conference was in Beijing, but the much larger convocation of activists from nongovernmental organizations—40,000 enthusiastic women and a few good men like my husband—was literally stuck in the mud in Huairu, a suburb an hour's drive from the city.
Thousands of sleepy people had arrived at dawn on the morning of Sept. 6, to stand packed together under a roof of brightly colored umbrellas, jockeying for the few hundred seats inside the auditorium where then first lady of the United States Hillary Clinton was slated to give a speech.
Thanks to my training in clinic defense, which had taught me how to form a wedge and move expeditiously through even the most aggressive crowd, I was fortunate not only to get inside but to get a seat. The program was running late; Hillary was running even later and the crowd was getting restless.
Just as it seemed a revolt might be brewing, Shirley May Springer Stanton, the cultural coordinator of the conference, sauntered onto the stage and began to sing a capella, ever so softly: "Gonna keep on moving forward. Never turning back, never turning back."
Then she asked the audience to join her. Pretty soon the house was rocking. By the time the first lady arrived and gave her brilliant "human rights are women's rights and women's rights are human rights" speech http://www.youtube.com/watch?v=UkarsUszRfg, it truly felt like the global movement for women's rights was unstoppable.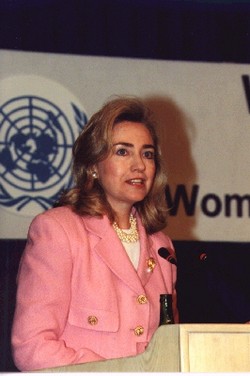 It was, you might say, an ovular moment.
Where are women today? How far have we come?
Here in the United States, that moment can seem long ago. Today, women are aghast that presidential candidates are railing against birth control (yes, birth control!) access for American women, and members of Congress argue against funding for international family planning services that could reduce the millions of unsafe abortions and risky pregnancies that cause 500,000 unnecessary deaths each year globally.
But the U.S. women's movement can take inspiration from working in sisterhood with women from around the globe. When the United States failed to meet its commitments to the global public-health community, many developing countries began funding these essential women's health services beyond all expectations and the European nations stepped in to fill much of the void left by America's abdication of leadership.
Women's economic development projects are also fueling economic growth around the world while bringing greater equality to the women in their societies. Sex trafficking and other acts of violence against women, long merely routine facts of life for women, are becoming subjects of international media attention and human rights action. And female heads of state have been elected in Europe, Africa and Latin America.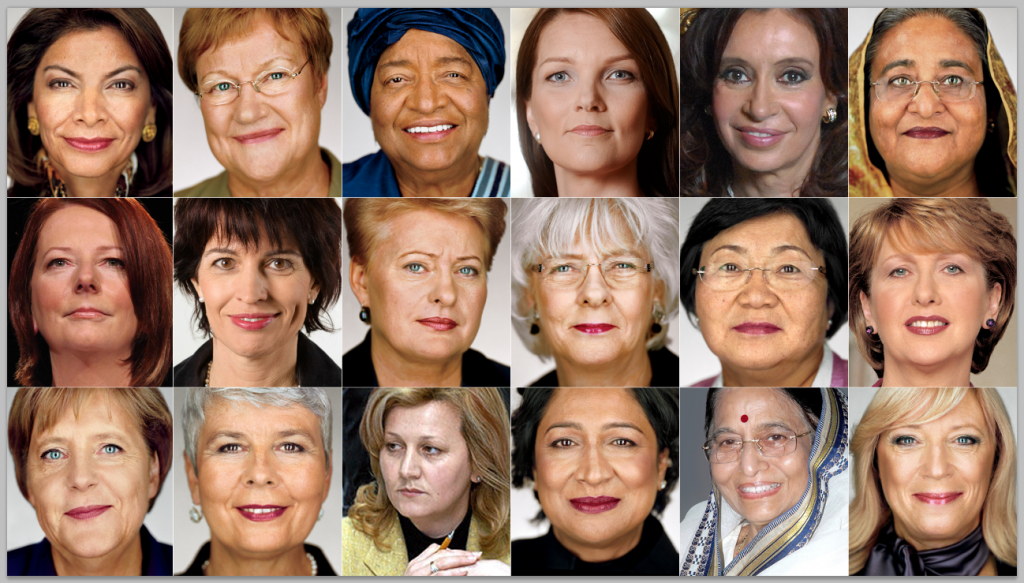 And though the U.S. has yet to follow suit, Hillary Clinton almost broke through that "highest and hardest glass ceiling," is serving the country with great distinction as Secretary of State. And that puts her in a position not just to talk about, but to implement her declaration that women's rights are human rights at the highest policy levels.
As an activist for women through almost four decades, I know that no movement for social justice moves forward without struggle, nor does forward movement necessarily go in a straight line.  All of us who support it must have the political will, courage, commitment, stamina and a never-ending creation of inspiring initiatives that touch real people's lives. A movement, after all, has to move. Power and energy come from moving into new spaces, not from standing still.
On this Women's Equality Day, we can proudly acknowledge that women have changed the world, much for the better in terms of justice and equality. That's exactly what scares our adversaries and causes the kind of backlash from those who do not want women to be able to stand in our power and walk with intention to our own unlimited lives, as the Power Tools in my book No Excuses show how to do.
One of those Power Tools, "Employ Every Medium" was used very effectively by a group of African women who attended the Beijing conference and told their story about how they stamped out spousal abuse in their village when they had been unable to get their local law enforcement officers to do it.
The women banded together, took their cooking pots, and took up positions outside of the homes of men who had committed violent acts against their wives. They banged on those pots so loudly that the whole neighborhood came out and took note. And after a while, the men came out of their homes and agreed to change their behavior.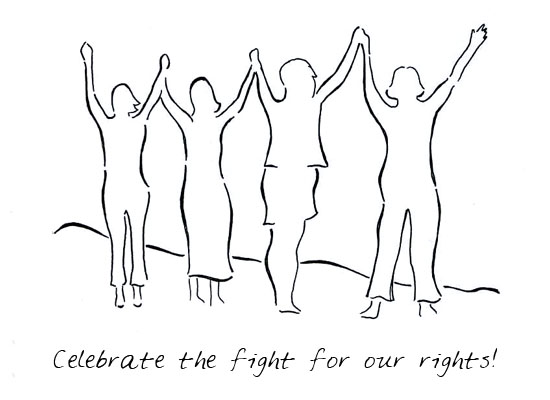 Each country today has different reasons to bang their pots on this International Women's Day 2012. But the refrain for all of us who aspire to global justice for women is the same.
"Gonna raise our voices boldly, Never turning back. Gotta keep on moving forward, Never turning back, Never turning back."
—
About Gloria Feldt…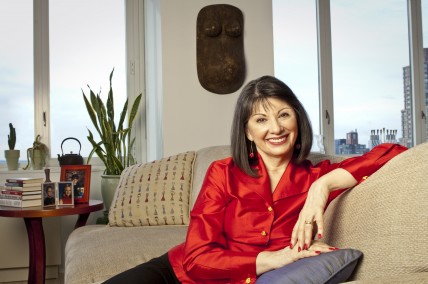 Gloria Feldt is a nationally renowned activist and author, whose passion for social justice has propelled her life's work. Her new book, No Excuses: 9 Ways Women Can Change How We Think About Power, was published by Seal Press in October 2010. It reveals why women are stuck at 18% of top leadership roles and, through both inspirational stories and practical tools, shows how women can redefine power, lead themselves with intention, and reach parity from the boardroom to the bedroom for good—their own and society's.
Feldt's previous books include the New York Times bestseller Send Yourself Roses, co-authored with actress Kathleen Turner, Behind Every Choice Is a Story, and The War on Choice.
People Magazine calls Feldt "the voice of experience." A teen mother from rural Texas, Feldt served as president and CEO of Planned Parenthood Federation of America, the nation's largest reproductive health and advocacy organization, from 1996-2005. Feldt's passion for bettering women's lives remains her driving force as an independent commentator on women's issues, politics, media, and leadership. Feldt teaches "Women, Power, and Leadership" at Arizona State University and serves on the board of the Women's Media Center.
Gloria Feldt is the author of No Excuses: 9 Ways Women Can Change the Way We Think About Power.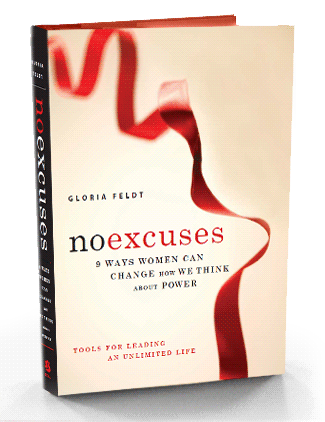 A few reviews of her book:
"I was incredibly moved by the inspiring stories in No Excuses. To honor the women who came before us, we need to recognize each other and listen for our inherent wisdom. This is a book you'll be quoting." —Rosario Dawson, actress
"Feldt is one of the most motivating women in America, period. Her observations are sharp and her courage is contagious—for women of both political parties." —Cindi Leive,  Editor-In-Chief of Glamour magazine
"An up-to-the-minute, indispensable book. This book is the coach young women need." —Gloria Steinem
"One of those books that has the power to change your life. It's challenging and smart, but most important, it gives you actual tools you can use to walk in your own power." —Jane Fonda
"Gloria's redefinition of power is exactly what the world needs today."—Peter Buffett, composer, philanthropist, and author of Life Is What You Make It
—
I would love to know what International Women's Day means to you. How far do YOU think women have come in society and where do you think we are heading?   International Women's Day is also about honoring women around the world. Honor a woman today. Share her story below…
xoxEDxox