Happy International Women's Day! Today we celebrate ALL women, ALL around the globe. Here's to you, ladies!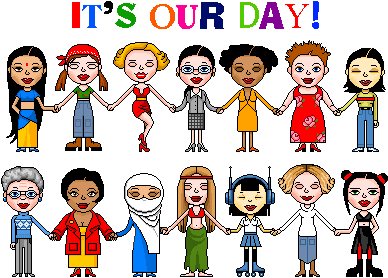 So ladies, wherever you are around the globe reading, cheers to your womanhood!!! Today is our day!
My wish for us today is courage to keep fighting, celebrating and advancing in this world.
What is your wish for today? And tell us, who inspires you on this International Women's Day?
xoxEDxox