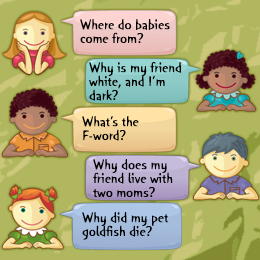 On this morning's weekly parenting segment for Global TV, I talked about How To Answer Your Kids' Tough Questions.
Well my friends… the research is in. Skirting around the tough issues because you're too uncomfortable to talk about them with your children, just ain't gonna cut it. We all need to start getting super comfortable with the uncomfortable.
Direct link to segment: http://globalnews.ca/video/1158771/erica-diamond-how-to-answer-your-kids-toughest-questions
I'd love to know YOUR strategies on answering your kids' toughest questions. Does it make you uncomfortable? Do you shy away or do you tackle head on?