Today is a proud day, as I have been featured on two highly respected media platforms – Levo League and Notable.
Yesterday, I had the honor is appearing as the weekly guest on Office Hours, a 30-minute weekly live-streamed video chat on Levo League. If you haven't heard of Office Hours, here is what it's about:
About Office Hours
Office Hours is a weekly, 30-minute video chat with extraordinary leaders. The live Q&A session grants you an exclusive inside look into the career path, lessons learned and personal advice from top leaders and experts – right from the comfort of their office.
I wanted to share my story with you, and let you watch and hear some of incredible questions the viewers asked. Also, watch until the the middle of the show, where I offer 3 secrets for success.
If you don't have time to view it, you can read a few takeaways right here.
—
Then after finishing my weekly Global TV parenting segment this morning, I came out of the building to find this. If you are Canadian, no doubt you've heard of Notable – The Premiere Lifestyle Guide for Young Professionals Across Canada. It is a true honor to be featured on their homepage today.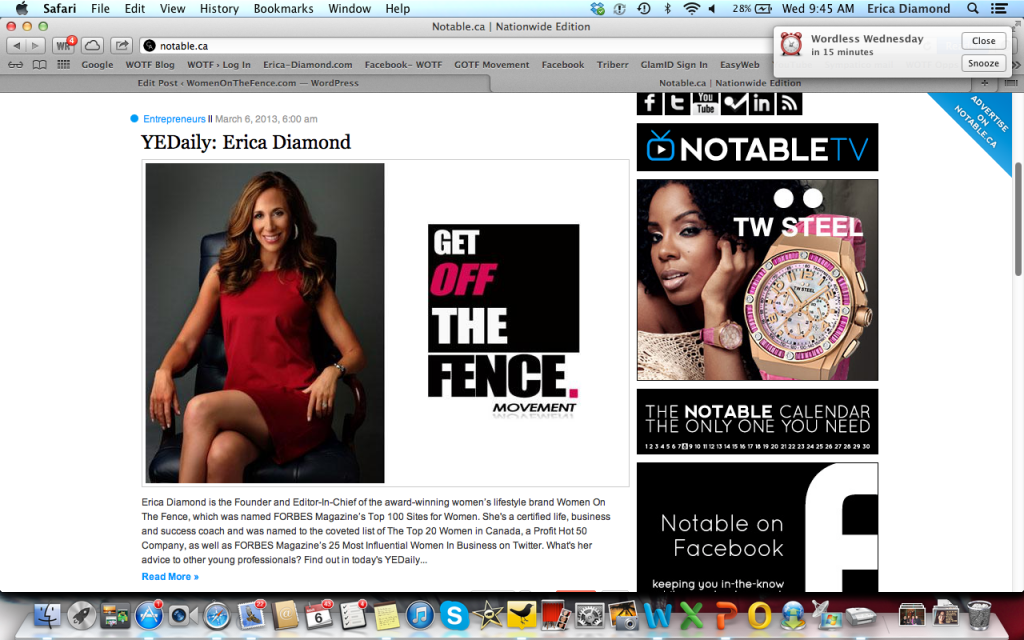 To read the feature, click here.
That's it! I am off soon to have my first mammomgram. Just routine. Feeling a little anxious.
Happy Hump Day. Rock it girls!