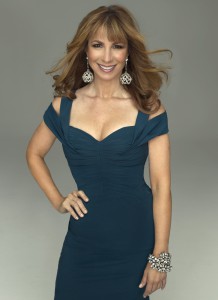 Jill Zarin- Real Housewives of New York. I wanted the interview. I landed the interview. And I think you will concur after reading, why she was a perfect fit for WomenOnTheFence.com. Jill is everything I stand for in life… chasing your dreams, making shit happen, working your butt off, being bold and ballsy, oh yeah, and she's smart too.
So I'm not going to wax on. Instead, I present to you, Jill Zarin.
Jill, can you tell us a little bit about your business journey and how it all started. As a businesswoman myself, I love to spotlight other dynamic entrepreneurs.  I'm thrilled to have you on WomenOnTheFence.com.
When I was asked to star in The Real Housewives of New York City, I saw it as a great opportunity to promote Zarin Fabrics and shine a spotlight on non-profit organizations. In the beginning I didn't know that the show would be a hit, but it did occur to me that it would provide an amazing platform to promote a brand.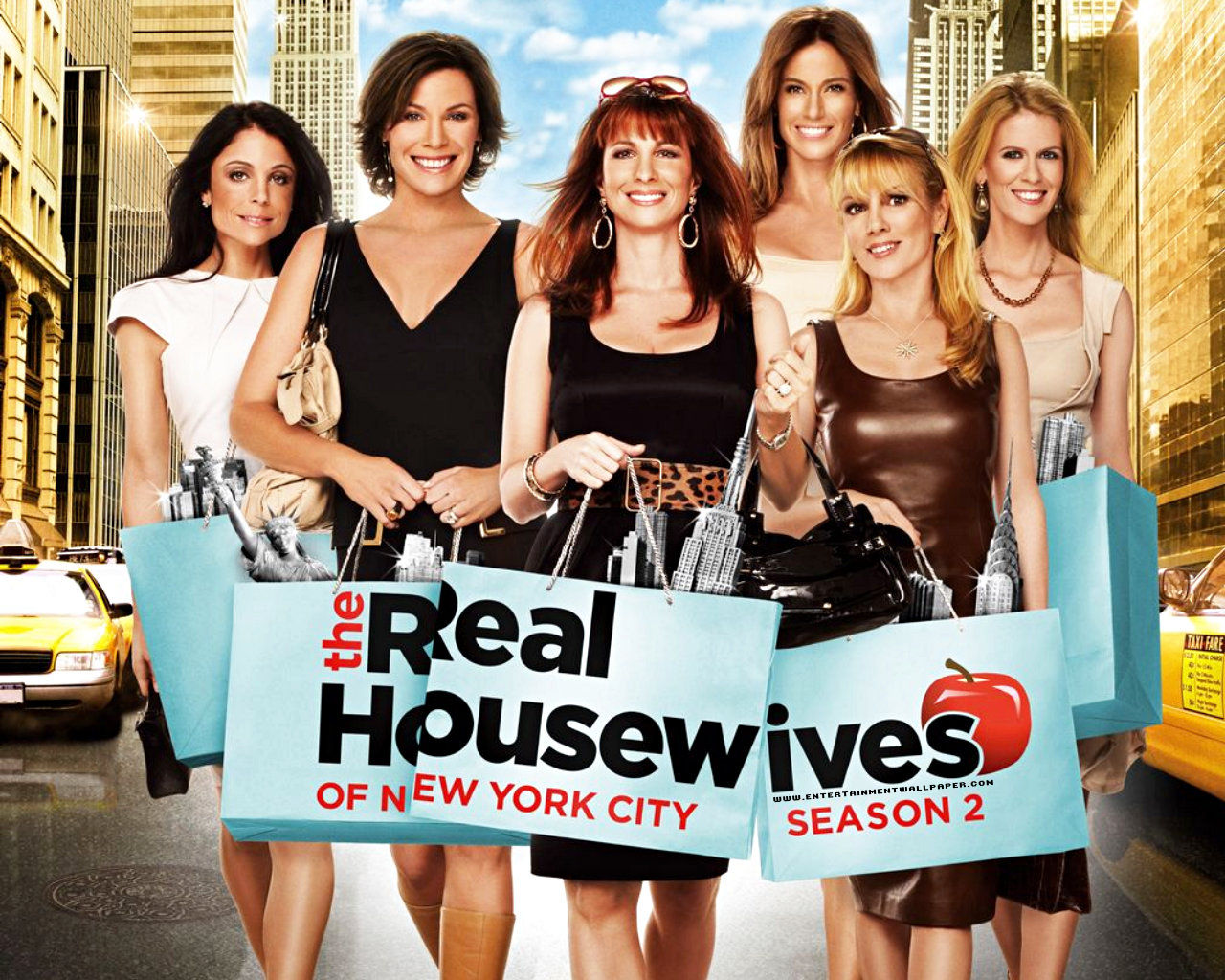 Most people don't know that I was a very successful businesswoman before I married Bobby. I worked in the hosiery business for many years and worked my way to the top to become the President of Gold Toe Socks, a 100 Million Dollar business. When I was thinking about building my brand, I wanted to make sure that I incorporated my experience in the hosiery business and also my experience in home décor from Zarin Fabrics.
I created The Jill Zarin Home Collection of bedding as the first product category from the Jill Zarin Brands because I wanted people all over the country to afford the luxury bedding that we custom make at Zarin Fabrics. I am proud to be the very first Housewife in all of the franchises to partner with major national retailers and is inspired by our collective success as a cast.
The next product category I created was shapewear. My philosophy is that beauty begins with a great foundation and I have always been frustrated about not finding the right color to match my skin color or trying to find something without a seam running down the middle. My other frustration was sitting down and having the bottom of the shapewear peeking out. SO, why not add lace and make it pretty?
After designing my own line and literally trying on hundreds of different samples over the past 12 months, I am so proud to launch Skweez Couture by Jill Zarin. My shapewear has been so well received and covered in Glamour, Allure, More Magazine, Marie Claire. Even VOGUE asked to carry it in their fashion closet. We have partnered with the top 7 Major National retailers and it launches next month at Lord and Taylor, so you will find Skweez Couture at stores everywhere.
We will be making a major announcement very soon about our partnership with one of the World's largest retailers! My team and I are working very hard on several other product categories that I am developing. I feel very fortunate for my years of retail experience because I am certainly putting it to good use in building my brand.
So tell us… how did The Real Housewives of New York come to be, and what was that experience like for you?
I was cold called out of the blue and invited to join the cast. They saw my photo in New York Social Diary and looked my phone number up in the phone book.
It has truly been an amazing experience. I definitely have my ups and downs, but have learned a lot of lessons along the way. I don't think anyone can be prepared for what to expect when you are starring on a hit show, and even though we fight with each other on screen, as a cast we share the bond of going through one of the most unique and life changing experiences together. I think all of the girls recognize that common bond we share as a cast, because nobody really understands what we have been through but each other. We will share these experiences together for the rest of our lives.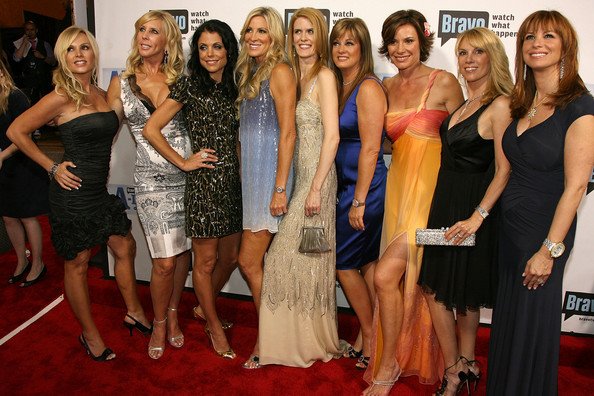 What have been some of the highs and fun moments? We see Real Housewives as both glamorous and drama filled, but what have been some of those highlights and the moments where you really got to enjoy your success?
I love the fun moments and really miss them. I think back to when Ramona (Singer) and I had the tennis match storyline and how fun that was. At that point, that was the drama of the show; Ramona and I competing against each other in a tennis game. I felt like that was enough drama and it was fun and silly.
I am done with the drama and want to have a good time going forward. I think the fans are tired of the drama as well, they want to have fun watching the show and we want to have fun filming it. There really is no point in getting involved in the drama… let's all get along and have a great time!
Have there been any struggles along the way that you have had to overcome? How do you think one overcomes hardships with grace, resilience and determination?
I have experienced struggles along the way just like all entrepreneurs. Businesses were inclined to stereotype me because I am a "Housewife" and people thought I was just a socialite who lived a life of leisure. People thought that my life consists of getting my nails done and having facials because that is all they show on TV.
After I handed over my resume and they realized that I was the President of a major corporation and delivered a solid presentation, those stereotypes disappeared. It was important for me to launch a product line that was of the highest quality and partner with the top people in the business, because I knew that I was walking into boardrooms to meet people who had these pre-conceived notions.
My advice is to always make sure that your presentation is flawless. Practice it 100 times and educate yourself on all aspects so you are prepared for any questions. Always dress professionally and give a firm handshake and make eye contact. First impressions in business are everything because you may never get a second chance.
I think the best way to overcome hardships is to focus on the solution rather than the problem. It's not easy to do, but if you focus on the solution, you will always be in a constant state of movement toward your goals, until you achieve them.
For a woman to be successful in life, what would be the top three pieces of advice you would give her?
I'll give you four.

To be successful you must be happy, because success without happiness means nothing.
Take care of yourself, eat right and take care of your body. If you have a healthy body, you will have a healthy mind.
Set goals and don't give up until you achieve them. Start with small goals and then the more you accomplish, raise the bar. The sky is the limit!
Give back to others. Always make time to volunteer or help someone in need. Helping others in need will bring great joy to you and those you help.
I know that charity is a big part of who you are. Can you talk to us about philanthropy and why it's important to give back.
It is of the utmost importance to give back and help those in need. The most gratifying part of being on The Real Housewives of New York City is that I am able to shine a spotlight on non-profit organizations. Each season I try to spotlight a charity and so do the other girls. Collectively the Housewives have made a huge impact by helping numerous charities that wouldn't have the exposure without the show.
Sometimes all of the charity work we do gets lost in the drama, but the show has been a wonderful platform. We need to work together to find cures and help those in need. I think about all of the pain and suffering in this world every single day, and my heart goes out to those who are in need. Helping others in need can really change someone's life, and that is what Philanthropy is all about… working together to make the world a better place.
I loved your book Secrets of a Jewish Mother. What lessons can we learn from your book, Jill?
Thank you!! If you log on to www.SecretsOfAJewishMother.com we have highlighted some of our favorite tips. A few popular tips are:
A good man is hard to find, but so is a good woman. Don't settle for less than you deserve – on Dating
Fair is not always equal; equal is not always fair- on Parenting
I love hearing from fans who have read the book. There is a section on www.SecretsOfAJewishMother.com where you can email me your thoughts. I read each and every letter. I hope you read the book and send me a note with your thoughts!
What can you share about dreams and hard work. I know you connect very deeply to both of these areas.
Anything is possible. No matter what your dreams may be, you can accomplish them if you set your mind to achieving those goals. Where there is a will, there is a way, and there is always a way. Oh, and never take no for an answer. It takes hard work to make your dreams come true but each and every person who has made their dreams come true, has worked very hard to turn those dreams into reality.
There is no such thing as an overnight success. Sometimes people see successful people and assume that success was handed to them or that it happened overnight because they don't see all of the hard work it took to get there. As long as you work hard, you will eventually become a success and every single person who is reading this has the potential to be a huge success.
In a nutshell, never ever give up because anything is possible.
What does the future hold for Jill Zarin? What does that picture look like?
The future is bright. I look forward to continuing to build my business and loving my family. I am grateful for each and every day and look forward to what the next day will bring. I have a lot of big ideas and would love for you, Women On The Fence readers, to share your dreams and goals with me as well.
Erica, you have made a big difference by creating your inspirational website and I look forward to reading all of your future stories.
Your favorite quote, because I know you and I both share this in common… we both love a good quote!
I can't narrow it down to 1 favorite, but I came across a very compelling quote that says it all:
"Riches, mediocrity and poverty begin in the mind."
I love that quote because anyone can be anything if they put their mind to it.
——————————————————————
Ladies, what do you think? Please don't forget to share your future goals and dreams right here with Jill. She'll be reading! Remember, when we put them out into the universe, the universe is more likely to listen. 🙂
Happy Friday, readers!

xoxEDxox