If White Men Can't Jump, then Jewish Girls Can't Pole Dance.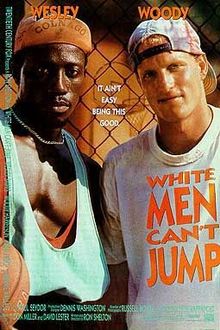 I was invited to try a pole dancing class at a new Pole Dance Studio from Milan that just opened in Montreal. Lately, I've been trying to say "yes" more, and "no" less. My new mantra is YOLO– first seen on Katie Couric's Twitter feed– You Only Live Once. Yes, wise reminder.
So, I called up my girlfriend. You know, we all have that ONE girlfriend that will try anything, and I told her she's coming pole dancing with me! She didn't object.
The good news is, I can actually now gracefully, (and somewhat sexily) spin around a pole. Both feet off the ground. Yup I can, thank you very much! I can wear high heels and spin around, and not look half bad doing it. The bad news is, I pretty much almost throw up after I do it. Yah really. By the end of the class, I was so dizzy from spinning around, I just stood there like a dunce.
But all kidding aside, I think I may have found a new hobby. First zumba, then meditation, and now pole dancing. I don't recognize myself! I gotta tell you though, it's an AMAZING workout, the music is awesome, and it's a lot of fun.
The rules: short shorts (to be able to stick to the pole), leave your inhibition at the door, get comfortable looking at yourself in the mirror, and dance in high heels to feel like a woman.
After seeing these pictures of our instructor (France's national pole champion), my husband called the installer. We're installing the pole in our bedroom next week.
Just kidding.
The good news? There are NO pictures of me pole dancing. No f'n way!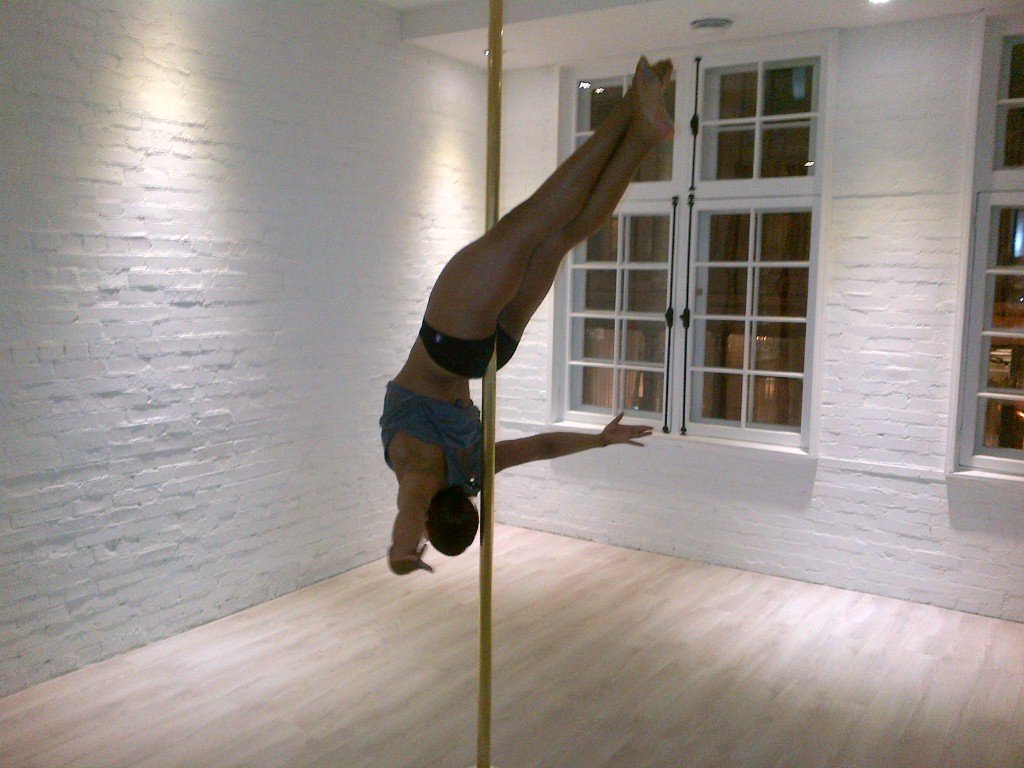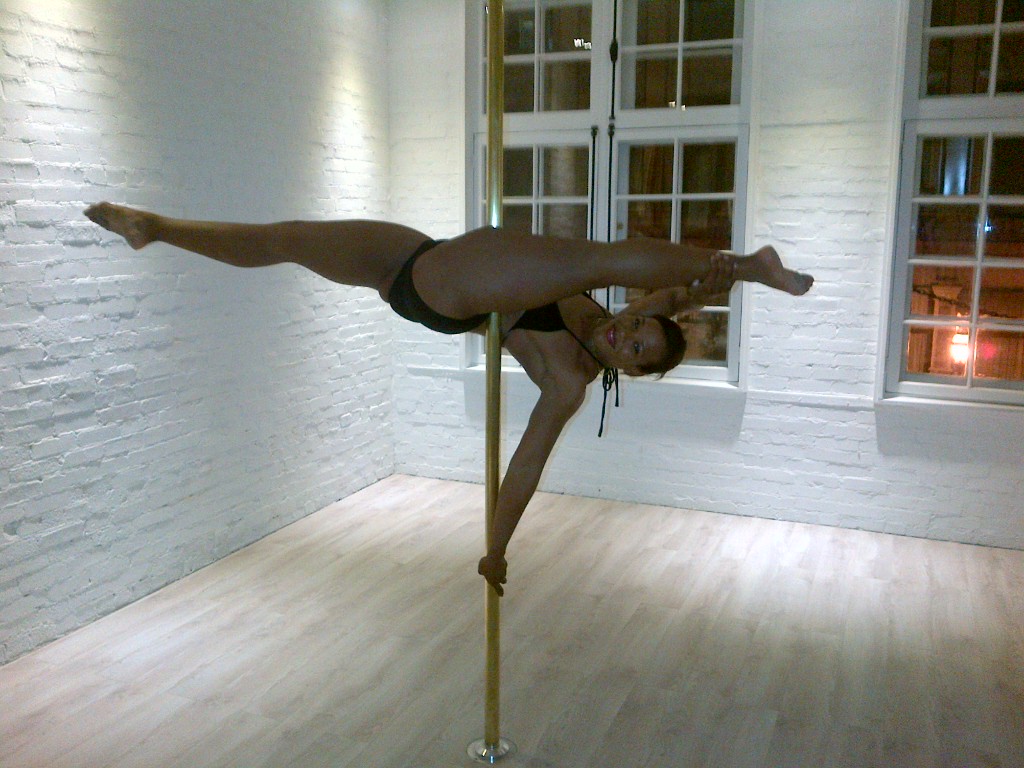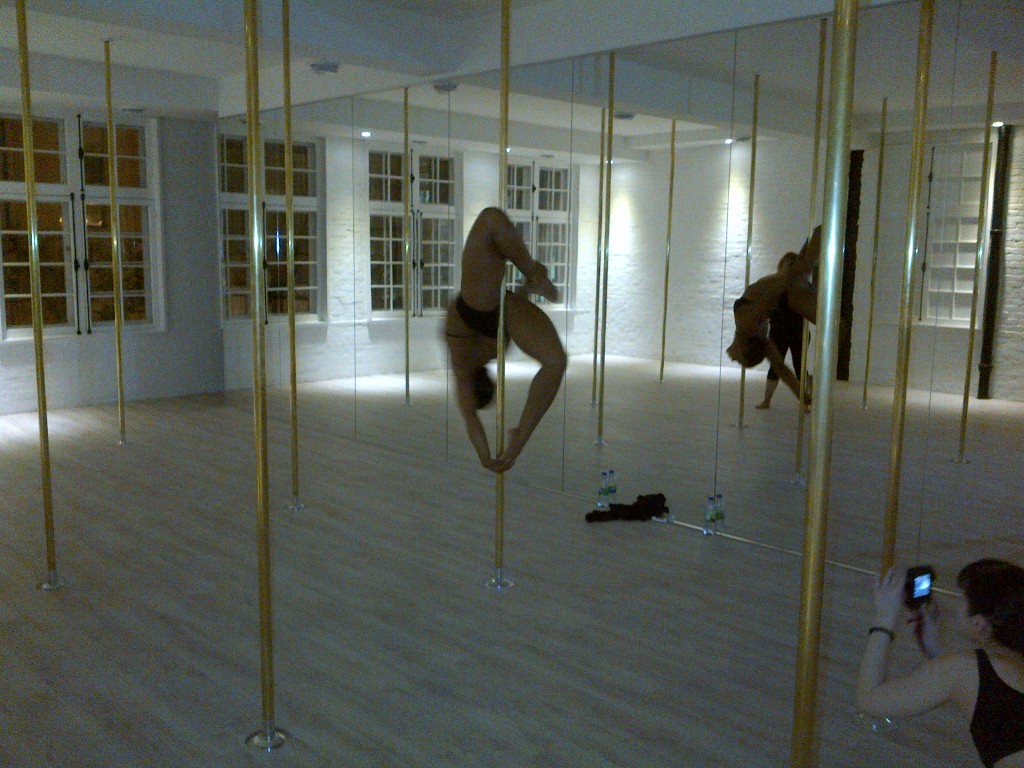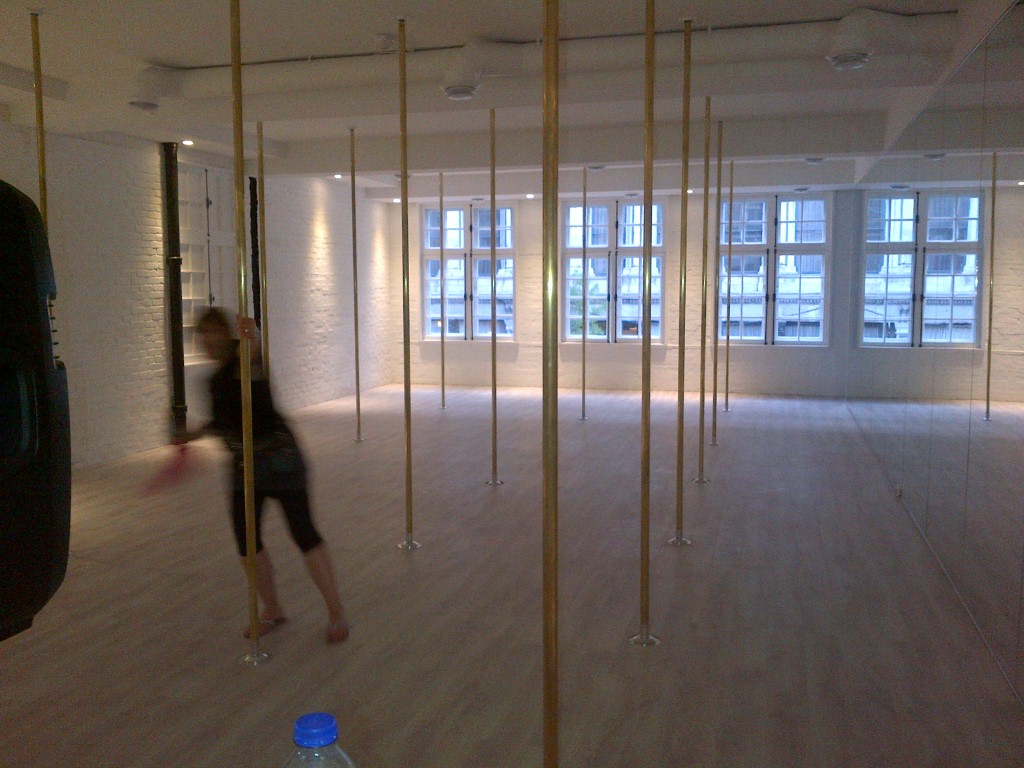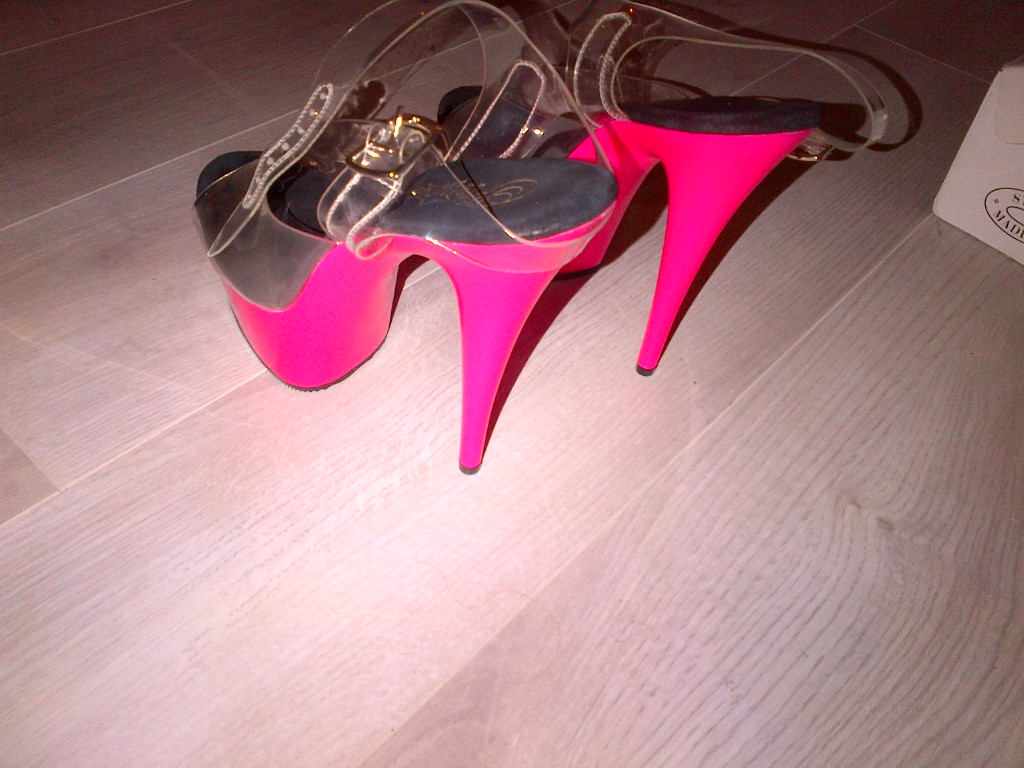 The 'On The Fence' Question of the day: Have I lost my mind? Would YOU pole dance?
Happy Labor Day weekend ladies!
xoxEDxox