I feel like everything that's gone down in the past 24 hours has come down to one word: WILL. Not "will" as in a guy named William. I mean "will" as in sheer desire. As in, wanting something badly enough, to make it happen. Or simply flipped: Willpower!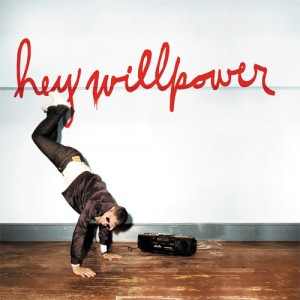 Last night, at the last minute, I found myself at the hockey game. My hubby was already taking my big son to the game, and I was feeling a little left out. So, thankfully my good friend and it just so happens yesterday's guest Blogger (whose hubby is one of the players) came to my rescue, and scooped me up to take me out for a night of intense, edge-of-your seat hockey action. See, last night was a BIG game for the Montreal Canadiens. We are currently in the playoffs against one of the best teams in the NHL– The Washington Capitals.  The first team to make it to 4 wins, goes on to further compete for the Stanley Cup. The score out of four games before last night was 3-2 for the Washington Capitals. They pretty much had it in the bag. With Alexander Ovechkin leading the team, they were a sure thing. But we came out firing. I swear, it was like something came over us, this burning desire, a sheer will, and we took the game, 4-1. It was truly like watching Rocky beat Clubber Lang or Ivan Drago. We were the underdog. And so today, we're 3-3 against Washington, it's a brand new game, and we've put ourselves back in the competition. I'm not sure if it was Washington's overconfidence and sloppiness, or our great fight that brought us back, but we obviously wanted it badly enough. And we got it.
So besides watching my son go into complete "sugar shock" over popcorn, chips and sour patch kids, watching his excitement made my heart full.
I also watched the adorable Brooke Burke on Oprah yesterday. She talked about how hosting Dancing With The Stars and being on the Oprah Show were things she had always wished for and wanted, and wrote about on her Bucket List. The inspiration behind Brooke's Bucket List…. yes, you guessed it… Moi! You can read her Bucket List here. I'm glad she's crossing things off so quickly, as I haven't crossed a single thing off my list yet! You can check my Bucket List out here. But she spoke on Oprah about wanting something so badly, that you visualize it, and our thoughts then create our realities. I believe in this whole-heartedly. What a concept… to actually think it, dream it, wish it, and then get it.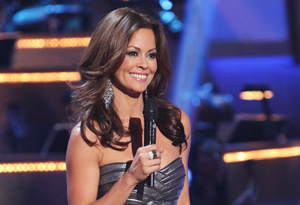 And finally, with camp around the corner, the pressure has mounted to get my little boy toilet trained in time. But toilet training is never something I've ever pushed, nor been concerned about in the least bit. But this week, we turned the corner. As of yesterday, my boy is fully toilet trained, even napping and sleeping at night in underwear! Not because I pushed the subject, but because he wanted it badly enough. Actually, he wanted the lollipop and stickers badly enough! After he woke up from his nap yesterday in dry underwear, he looked at me with his blond curls and green eyes and said, "Mommy, I wear underwear, now I get a pink lollipop?" Pink is his favorite color! So, I literally watched him toilet train himself over the past week, all because of his own willpower.
So while all these wishers and dreamers have surrounded me these past 24 hours, I can't help but not see the message. I feel like it's the dreamers who truly win. And that is like an oxymoron, cuz people often make fun of the dreamers. They dismiss the dreamers. But I really feel like it's the ones with the clear and vivid dreams and hopes, that get their wants.
And I feel like many incredible and successful things were built on a dream… Microsoft being the biggest example. I surely know that the success I have had in the past 7 months has been solely based on willpower and a dream. And that isn't a cheesy line, it's the truth. So I'm gonna keep dreaming and wishing, no matter who's laughing.
So I'd like to leave you with one quote. And then ask you… what do YOU imagine for yourself? What do YOU dream of? What do YOU wish for? And what are YOU doing to make that dream a reality?
If you can imagine it, you can achieve it.
If you can dream it, you can become it.
–William Arthur Ward

PS – I wanna give a shout-out to Maria Shriver who is now following me on Twitter. I have been an admirer of hers, and her incredible mother Eunice Shriver (founder of the Special Olympics) for years. It's an honor.
xoxEDxox