If you're a new reader, I announced last month, that I am a Brand Ambassador for Kleenex.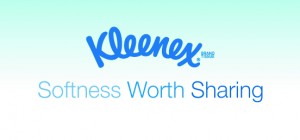 When I got the opportunity to marry two things that I love, Kleenex and Oprah, I was thrilled. In honor of Kleenex's softest and newest tissues yet Kleenex Cool Touch, Kleenex kicked off their Softness Worth Sharing Movement at The Oprah Winfrey, O You! Conference in Atlanta, last month. As an inspirational Top 10 Brand, the strategic move to launch Kleenex's softest tissue ever, Kleenex Cool Touch, at an inspirational conference, using me, an inspirational blogger as the ambassador, proved to be fantastic.
So now, with cold and flu season upon us, I definitely have a new favorite thing! New Kleenex Cool Touch tissues are the ONLY tissues that release a cool sensation to soothe a sore nose when you're sick. My husband had a very bad cold last week, and he couldn't believe what a difference it made! The unscented tissues are enriched with cooling moisturizers and aloe, and actually release a cool sensation on contact. Your own body heat activates this special ingredient in the tissue which creates the cooling sensation. It's really cool – you must try it!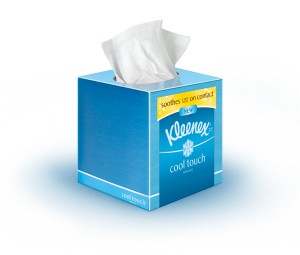 Check out this video of someone trying Kleenex Cool Touch at O You! in Atlanta for the very first time…
And because we want you to try Kleenex Cool Touch and see for yourself how awesome it, visit Kleenex.com and send a Softness Worth Sharing package!  It's open for those in Canada AND the US! When you go to Kleenex.com, you can send an inspirational message to someone you love, and BOTH OF YOU, will get FREE Kleenex Cool Touch to try!
Check out one of my readers (who I actually met for the first time) at the Oprah Conference sending a share package.
And here I am explaining the program…
So, in honor of my newest favorite thing, go to Kleenex.com and send a Share Package to someone who means something to you, and both of you can experience the coolest tissue out there.
Would love to know what you think if you've already tried Kleenex Cool Touch!

xoxEDxox
Disclosure: I'm proud to be a paid Kleenex Brand Ambassador for the Softness Worth Sharing Program.