By Guest Blogger Dr. Edmond J. Dixon
'Let's face it; I'm stupid. You know it, I know it, and my parents know it!"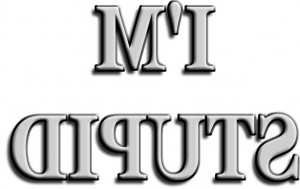 These words were spoken in anguish and anger to me by Chad, a 12-year-old student in my office back when I was a principal. He reflected a profound problem that I could no longer ignore. I had seen too many boys who did not succeed in school.
I knew he was not stupid, and his parents saw him as a smart, if unfocused, child. But our opinions no longer mattered. His experience in school had convinced him otherwise. He dropped out a few years later and I was saddened, but not surprised.
Your son may not become a drop-out, but if he is like many boys, he dislikes school, does not apply himself to the fullest and is willing to let the girls in his class achieve more highly. Statistics show that this leads to boys who are increasingly unprepared for a world in which high levels of education and social-emotional intelligence are required.
Without even knowing it, many of our sons are falling behind.
Parents often struggle with helping a son succeed in school. Many boys have trouble focusing, paying attention, completing assignments and homework, and developing a passion for learning. This can result in low grades, bad classroom behavior and homework stress at home, resulting in a greater chance of a boy dropping out and having fewer economic and social opportunities throughout life.
But what can a parent do at home to help a boy succeed in school?
There are six areas that have proven successful for centuries in motivating boys to achieve their highest, while at the same time providing positive contributions to society. These solutions are supported by the most recent brain science on how the "male mind" works.
The cost of not helping boys learn appropriately is high. Compared to girls, school-aged boys are diagnosed ADHD twice as much and are three times as likely to be medicated, are more likely to drop out of high school and less likely to complete college, and in schools they make up the vast majority of students placed in special education classes, sent to the office for discipline, suspended/expelled and who underachieve in literacy and on standardized tests. Boys can learn so much better, and we need to access that potential.
At home, this approach can reduce stress and anxiety for both boys and their parents—particularly at homework time.  After bullying, surveys point to homework as being the most pressing school problem affecting families.
If we change how we approach their learning, we can help these boys be more successful, productive, and happier – without disadvantaging girls.
More importantly, I have identified 6 "secrets"  parents can use to profoundly affect a boy's learning success:
1. He Learns Where the Action Is
Neuroscience has confirmed that boys develop more brain-wiring for movement than girls at early ages. This is why they love to move, fidget in class, and want to be wherever the "action" is. It also explains why they can sit still for so long playing video games: Those games are saturated with movement!
2. He Learns In the Game
Boys have profound learning experiences within the context of games because they receive a shot of testosterone when they set goals and achieve them. They love games and competition and if they see learning as something they can compete and "win" at, they achieve higher. However, if they don't think they can win in school because they aren't smart enough, they will often refuse to play the game.
3. He Learns With Humor
Boys love "funny" things. They often can veer into inappropriate or crude topics, but humor is an important tool for boys' learning. It helps them feel comfortable with new concepts, engage in teamwork, and take on new challenges. It is a therefore a very effective way for adults to leverage boys' interest and commitment to learning.
4. He Learns Through Challenge
In their desire to release testosterone by winning, boys are drawn to challenge. It helps boys learn because through challenge they discover things about themselves and their environment. When used by parents and teachers, it can improve the motivation and resilience of boys when faced with difficult learning tasks.
5. He Learns By Mastery
Success for any  boy ultimately comes when he takes ownership for his own learning. When looking at anything they have to learn, boys' brains have evolved to want to know its usefulness.  In other words, what is it good for? If they can find a good answer to this question, it deepens their desire to understand the way something works and learn skills so as to master and control it.
6. He Learns For Meaning
Because they want to understand the usefulness of what they learn, boys need to see the reason for it. "Why do we have to learn this?" is more than a way for a lazy boy to avoid doing work. It is essential for him to understand the importance and meaning of the task at hand. If a a parent or teacher can help him see how his learning fits into the larger picture a boy will increase his interest and commitment in the classroom.
You may be wondering how you can apply these tips to help your own son. Happily, there are some very simple things you can do, but it works best if you know the place to start. In other words, which of the 6 "secrets" above would be most powerful for your son? To find out, take the short quiz at helpingboyslearn.com/boys-quiz which will give you some concrete suggestions to try at home or share with your son's teacher.
Together, we can help every boy reach his potential as a learner!
—
About Dr. Edmond Dixon
A pioneer in the field of Cognitive-Kinesthetics for learning, Dr. Dixon is a human development specialist with 30+ years of experience as a teacher, administrator, researcher, author–and parent of boys! He is the founder of the KEEN Differentiated Learning Group, an organization dedicated to helping struggling learners, and the creator of KEEN 5X, a series of strategies for classroom engagement and learning which has been used with more than 50,000 students and teachers. His latest book, Helping Boys Learn is published in parent and teacher editions. A dynamic and popular presenter, he has spoken throughout North America on education topics. Dr. Dixon lives in Oshawa, Ontario.
For more info visit www.helpingboyslearn.com 
—
Are you a mom of boys? Do you have any strategies that have helped your son, that you can kindly pass on? Happy Weekend!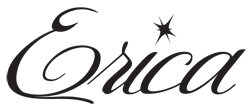 (WE APOLOGIZE THE FACEBOOK SHARING BUTTON IS NOT WORKING. WE ARE WORKING ON IT. WE APOLOGIZE FOR ANY INCONVENIENCE).