By Guest Dr. Blogger Barbara Greenberg

I've had a career working with teenagers for many years– 21 years to be exact, and have raised some as well. So, I'm in the know. And today, I am ready to share their secrets, so that raising your teens will be an easier and more joyful experience.
Please promise not to tell them that I'm giving up their secrets! But understanding them is the key to a great relationship.
Alright, I will cut right to the chase.
These are the most common complaints that I hear from the teens:
My parents don't listen.
My parents freak out when I try to tell them anything.
My parents try to solve all of my problems.
My mother tells everyone everything that I tell her.
I don't want to upset or disappoint my mom and dad.
My mother asks me a thousand questions at the end of the day and I'm exhausted at that time.
These are the most common complaints that I hear from the well-intentioned but similarly frustrated parents: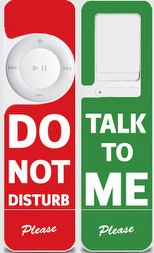 My teen doesn't talk to me.
My daughter is so unpredictable. Talking to her is like walking through a minefield. One minute she's okay with our conversation and the next minute she runs up to her room and slams her door.
Why can't my son answer a simple question like "How was your day?" I'd be thrilled if someone actually asked me how my day was.
My teen must hate me.

My daughter doesn't care

about how I feel about anything.
My teens would be happy if I was never around.
All they care about is what their peers think.
So, now you know what most parents and the teens are thinking. Both groups are making assumptions about each other that lead to- YES you've got that right-misunderstandings and conflict.
BUT…
Here is the truth about what the teens really feel:
1. They do want to talk to you, but in a specific way which I will explain in a bit.
2. They do care very deeply about what you think of them and are afraid of disappointing you.
3. They do want you around.
Of course, they won't admit these things to you. How very un-teenage and uncool would that be!
Here's the way to get your teens to talk to you and yep, the research and my years of experience prove that these techniques, practiced consistently, will have them actually communicating with you in no time:
Teens want to talk to you but prefer indirect requests for information. So, instead of asking "How was the date?" try asking "Tell me about the movie."
Instead of asking "How was your day?' try asking "What would you love for a snack? You see, if you start with simple dialogue, they don't feel pressured to give answers and the dialogue will begin.
Now that you've got them talking, do NOT interrupt. Remember that most of the time they just want you to listen. We have two ears and one mouth for a reason.
Unless absolutely crucial-do not try to solve the problem for them. If they are complaining about a friend, for example, just listen. If you criticize the friend and they are best friends again tomorrow, then you will be seen as critical.
Try very hard to neither under or over-react to what they are telling you. Who, after all, wants to talk to someone who begins to freak out?
Do not share their stories unless absolutely necessary and if you have to share the story, let them know that you will be doing just that. Trust is a key ingredient to keeping the dialogue going.
Do not make the conversation about yourself and your teen years. They will see this as you stealing the conversation and perhaps even trying to steal their adolescence. I'm not kidding here.
Give them time to relax and decompress after school and activities and before making conversation. Timing is everything. A hungry and exhausted teen is not likely to be in the mood to talk.
If they don't want to talk in the moment, let them know that if they want to talk later, you will be available.
Remember that they do want you around. They don't want you to hover, but when they want to talk, they'd like you to be present physically and mentally. That means not while you're on the computer or cell phone.
These teen years fly by so quickly. Remind yourself, at the end of the day, your teen really just wants your validation and approval… but don't expect them to tell you that! 😉
Happy communicating!
~Barbara
—
Tell Dr. Greenberg, what are YOUR challenges with your teen? Have you figured out a recipe for success when communicating with them? Please share your tips and/or comments.
xoxEDxox
—
BIO: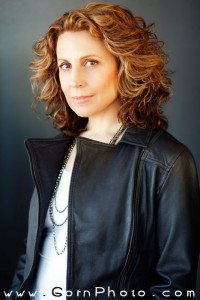 Dr. Barbara R. Greenberg, is a clinical psychologist who specializes in the treatment of teens and their families, and the author of the bestselling new book called, "Teenage as a Second Language."She was the program director of an adolescent inpatient unit at a private northeastern psychiatric hospital for 21 years before dedicating herself to private outpatient practice. She is a respected writer, speaker and consultant on teen issues. This book serves as a culmination of her years of research and direct work with hundreds of adolescents and she is proud to say, she really understands what they are saying!  For more information go to www.TalkingTeenage.com.