Yesterday morning's Global TV segment was on my Top 6 Must-Reads for Kids. Seeing that tv segments are merely snippets of information, I wanted to share my full list for all moms and dads, grandparents, aunts and uncle, and friends.
We are all trying to raise a reader.
Here goes:
1. Next Stop Grand Central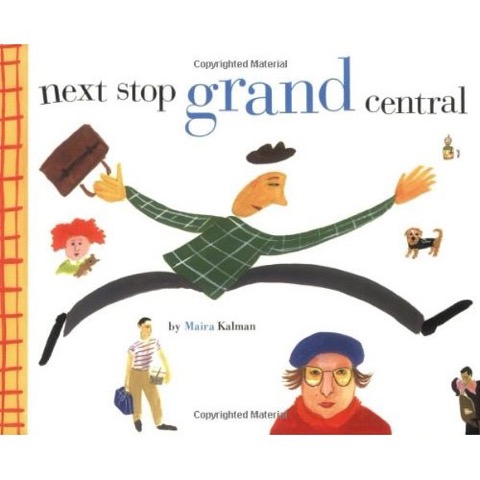 One of my all time faves! Maira Kalman's stylized artwork, along with entertaining text, brilliantly captures the excitement of Grand Central Station, "the busiest, fastest, biggest place there is."
2. The OK Book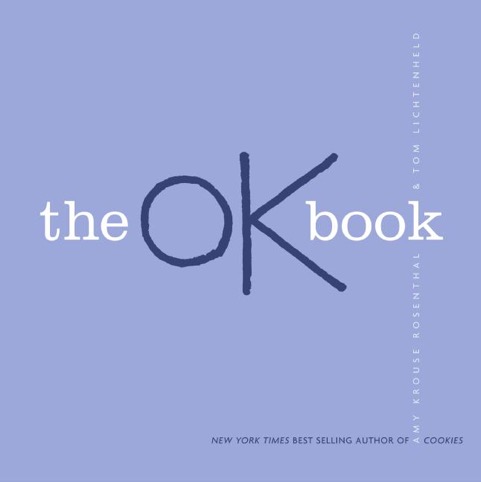 In this clever and literal play on words, OK is turned on its side, upside down, and right side up to show that being OK can really be quite great. Whether OK personifies an OK skipper, an OK climber, an OK lightning bug catcher, or an OK whatever there is to experience, ok is an OK place to be. And being OK just may lead to the discovery of what makes one great.
Amy Krouse Rosenthal and Tom Lichtenheld celebrate the real skills and talents children possess, encouraging and empowering them to discover their own individual strengths and personalities.
Now the cool part: When you turn the book to the side, and it becomes a person! (see video above for explanation)
3. The Missing Piece
Oh how I LOVE THIS BOOK!! Most incredible life lessons.
An unhappy circle searches for its missing piece, and as it rolls it sings a song:
"Oh I'm lookin' for my missin' piece
I'm lookin' for my missin' piece
Hi-dee-ho, here I go,
Lookin' for my missin' piece."
This book raises important questions about the nature of happiness. The circle feels that finding its Missing Piece will make it happy. After finding a seemingly perfect Missing Piece, however, the circle discovers that it can no longer enjoy many of its favorite activities-it now rolls by too quickly for a butterfly to land atop it, it cannot stop to talk to a beetle or smell a flower, and it can no longer sing coherently. (teachingchildrenphilosophy.org).
4. Oh The Places You'll Go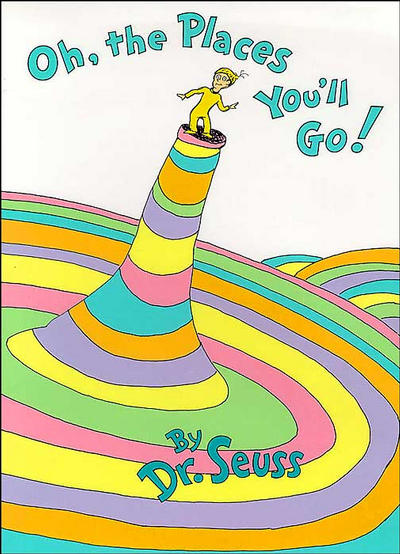 This book is relevant for all kids up to college, and in fact, makes a beautiful college graduation gift.
"You have brains in your head.
You have feet in your shoes.
You can steer yourself any direction you choose.
You're on your own.
And you know what you know.
And YOU are the one who'll decide where to go…"
With Dr. Seuss"s trademark use of humorous verse and illustrations, he addresses the ups and downs life presents while encouraging readers to find the success that lies within them all.
5. Something from Nothing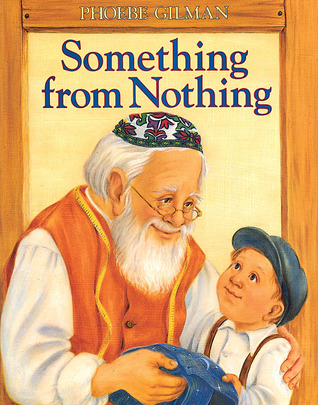 Joseph's grandfather made him a beautiful blanket when he was a baby, but now it's frazzled and worn, and Joseph's mother says it is time to throw it out. Joseph doesn't want to part with his special blanket, and he's sure that his grandfather can fix it. Sure enough, Grandfather miraculously alters the blanket into useful items again and again. But when Joseph loses the final item, even Grandfather can't make something from nothing. But maybe Joseph can?
Powerful lessons for children on how to make something from nothing. I love this book.
6. Love You Forever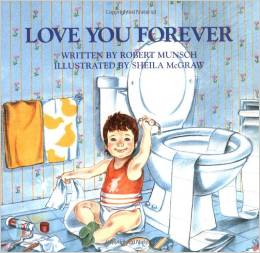 A young woman holds her newborn son and looks at him lovingly.
Softly she sings to him:
"I'll love you forever
I'll like you for always
As long as I'm living
My baby you'll be."
So begins the story that has touched the hearts of millions worldwide. Since publication in l986, Love You Forever has sold more than 15 million copies in paperback and the regular hardcover edition (as well as hundreds of thousands of copies in Spanish and French).
A beautiful story about the bond between a parent and child.
7. Hatchet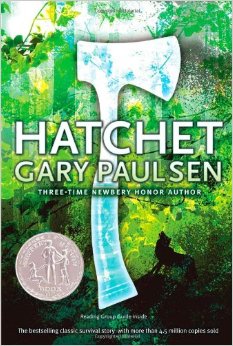 This award-winning contemporary classic is the survival story with which all others are compared—and a page-turning, heart-stopping adventure, recipient of the Newbery Honor.
Thirteen-year-old Brian Robeson is on his way to visit his father when the single-engine plane in which he is flying crashes. Suddenly, Brian finds himself alone in the Canadian wilderness with nothing but a tattered Windbreaker and the hatchet his mother gave him as a present—and the dreadful secret that has been tearing him apart since his parent's divorce. But now Brian has no time for anger, self pity, or despair—it will take all his know-how and determination, and more courage than he knew he possessed, to survive. (amazon.com)
My 11 year old son devoured this book.
8. How Full Is Your Bucket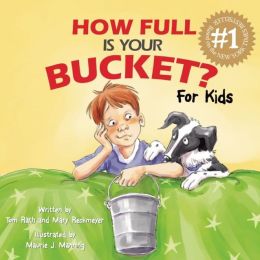 Through the story of a little boy named Felix, this charming book explains to children how being kind not only helps others, it helps them, too. As he goes about his day, Felix interacts with different people — his sister Anna, his grandfather, other family and friends. Some people are happy, but others are grumpy or sad. Using the metaphor of a bucket and dipper, Felix' grandfather explains why the happy people make Felix feel good, while the others leave him feeling bad — and how Felix himself is affecting others, whether he means to or not.
This beautifully illustrated adaptation takes the original book's powerful message — that the way we relate to others has a profound effect on every aspect of our lives — and tailors it to a child's unique needs and level of understanding. (amazon.com)
9. No Talking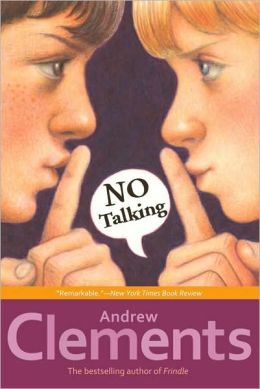 It's boys vs. girls when the noisiest, most talkative, and most competitive fifth graders in history challenge one another to see who can go longer without talking. Teachers and school administrators are in an uproar, until an innovative teacher sees how the kids' experiment can provide a terrific and unique lesson in communication. (amazon.com)
My son read this book in 5th grade last year, and loved it. Andrew Clements is a brilliant author.
10. The Lightning Thief: Percy Jackson  & The Olympians Book Series
Percy Jackson is a good kid, but he can't seem to focus on his schoolwork or control his temper. And lately, being away at boarding school is only getting worse-Percy could have sworn his pre-algebra teacher turned into a monster and tried to kill him. When Percy's mom finds out, she knows it's time that he knew the truth about where he came from, and that he go to the one place he'll be safe.
She sends Percy to Camp Half Blood, a summer camp for demigods (on Long Island), where he learns that the father he never knew is Poseidon, God of the Sea. Soon a mystery unfolds and together with his friends — one a satyr and the other the demigod daughter of Athena — Percy sets out on a quest across the United States to reach the gates of the Underworld (located in a recording studio in Hollywood) and prevent a catastrophic war between the gods. (amazon.com)
11. Hank Zipzer The World's Greatest Underachiever: A Brand New Me!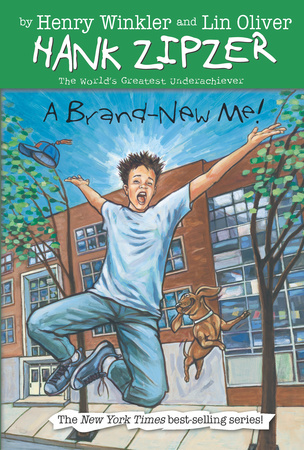 Yes this book series is written by The Fonz! It's graduation time for Hank Zipzer and all his friends— time to move on from PS 87 to middle school. Trouble is, there are tests Hank has to pass to get into the same middle schools as his friends, and his learning differences might get in the way.
Luckily, a life-altering audition at a performing arts middle school helps him find his true path. Written by the compassionate Henry Winkler, this book series is a must-read.
12. The Rainbow Fish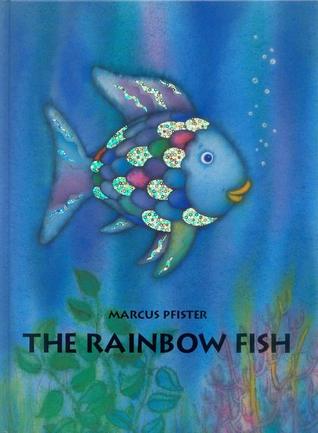 Eye-catching foilstamping, glittering on every page, offers instant child-appeal, but it is the universal message at the heart of this simple story about a beautiful fish, who learns to make friends by sharing his most prized possessions, that gives the book its lasting value. (amazon.com)
And finally, I'd love to know, WHAT ARE YOUR SUGGESTIONS AS MUST-READS FOR KIDS? I tried to steer clear of the Goodnight Moons and Sandra Boytons that many know and tried to give some love to a few others. Please share your faves below.